handcrafted jewelry's & accessories
PAGAN WORKSHOP
Welcome to our workshop, a world of true craftsmanship where passion and precision shape every design. Our creations are a reflection of our dedication, crafted with meticulous care. Each piece tells a unique story, imbued with meaning and intention. Explore our collection and experience the beauty that comes from genuine craftsmanship.
We do not resell mass-produced copycat products. We only offer high-quality, handcrafted goods created in our workshop
Choose authenticity and individuality by exploring our collection. Experience the joy of owning a truly special piece, crafted with love in our workshop.
If you are searching for authentic handcrafted products, you are in the right place.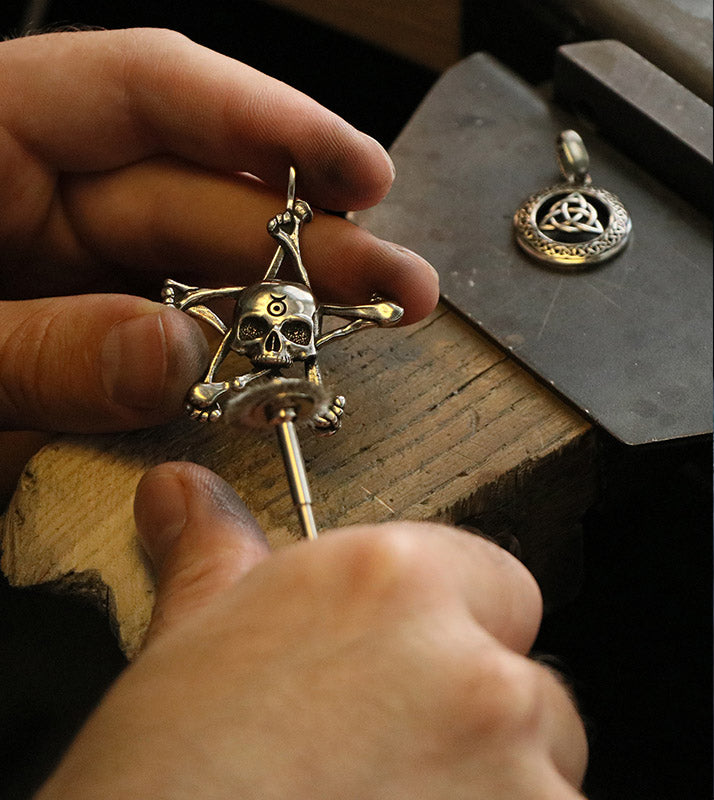 If you don't find what you're looking for, don't worry. We welcome custom orders to bring your unique visions to life. Share your ideas with us, and we'll craft a personalized piece just for you. Your imagination is the only limit. Reach out to us for a bespoke creation that perfectly captures your desires.