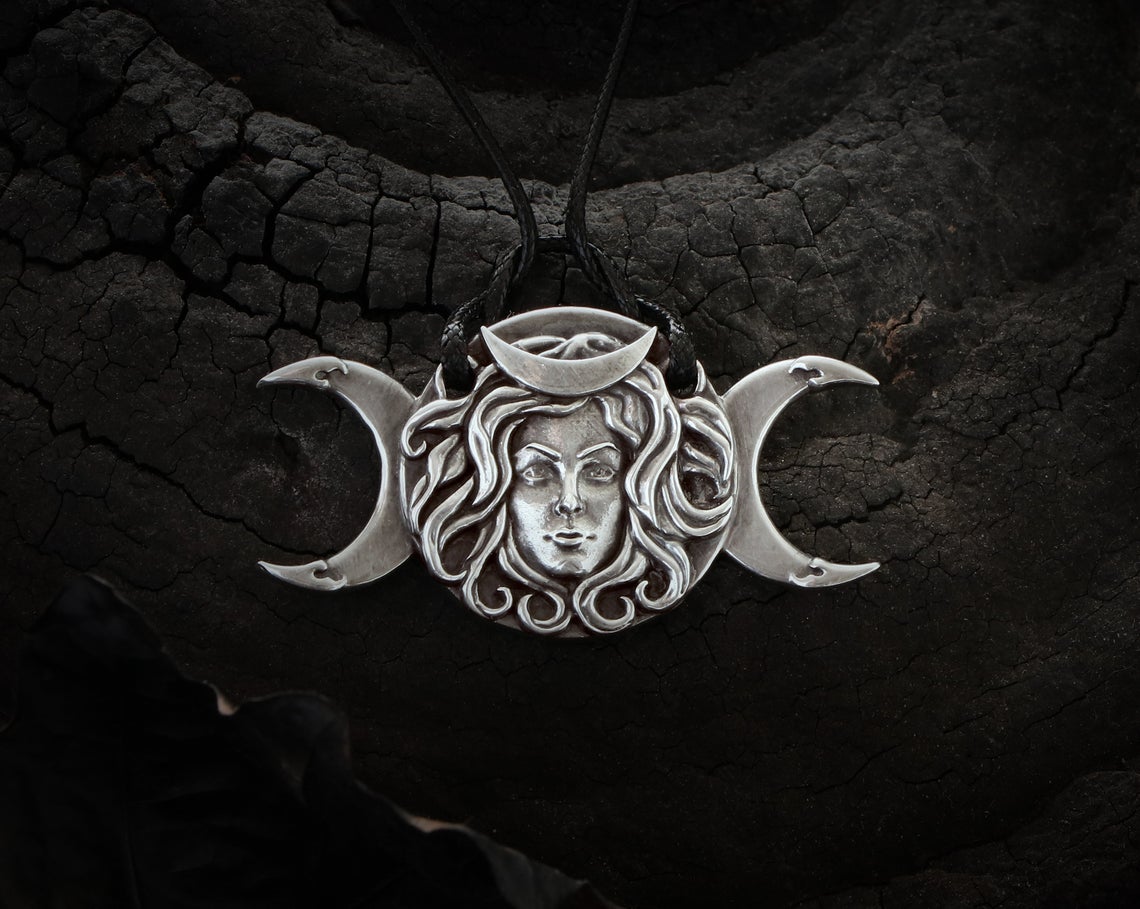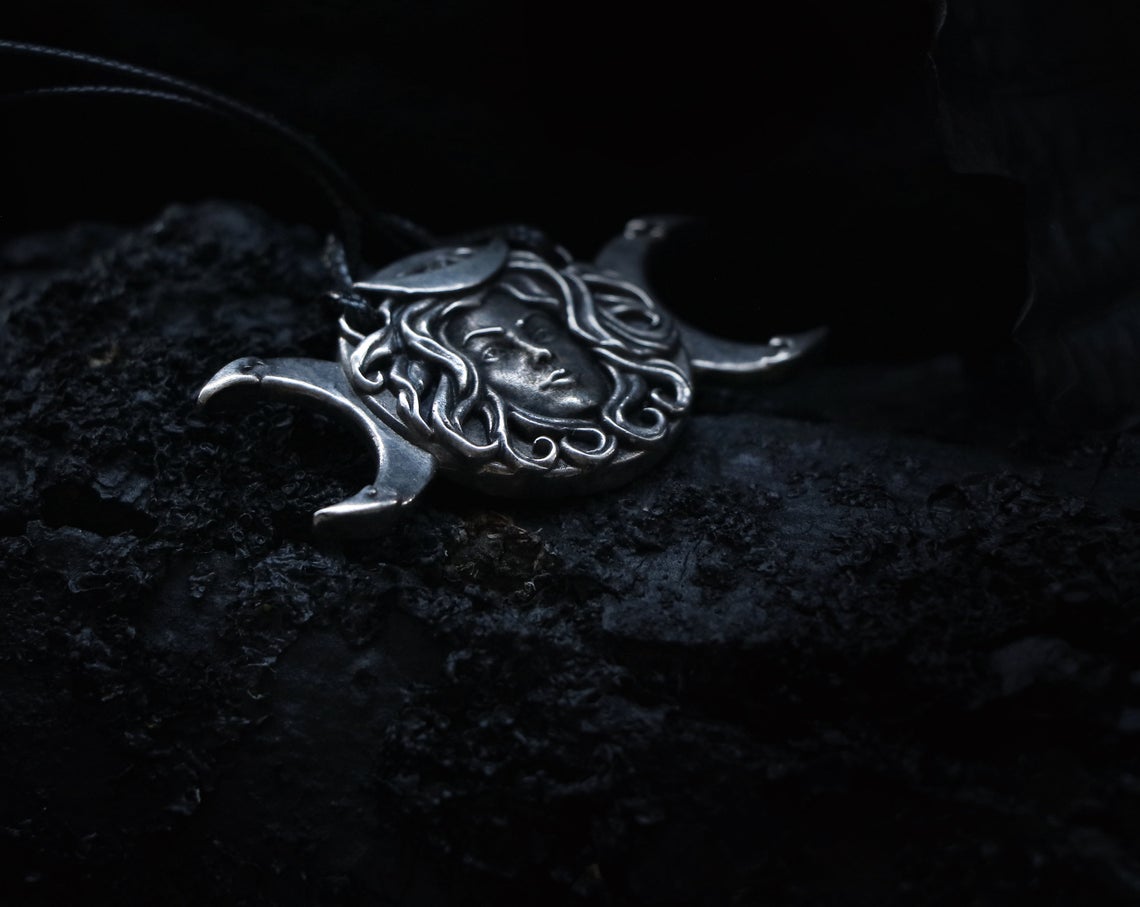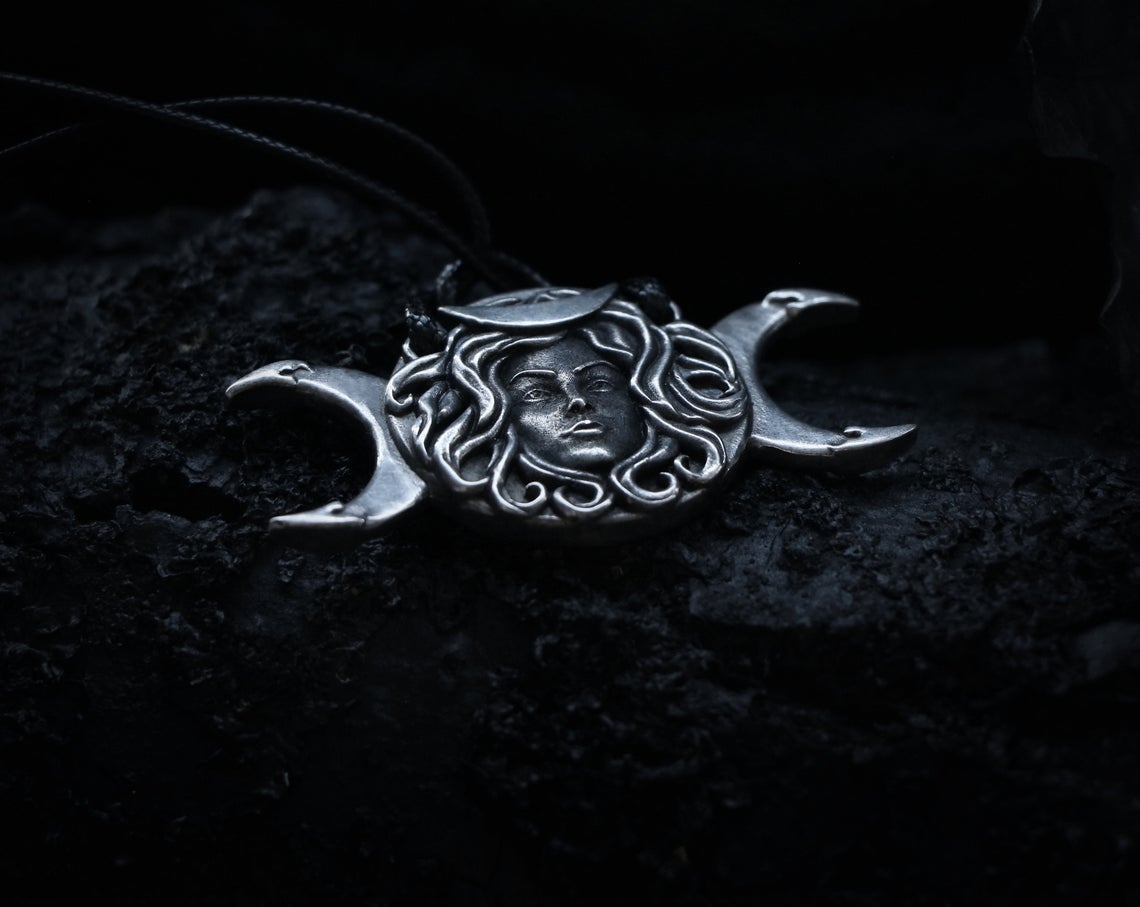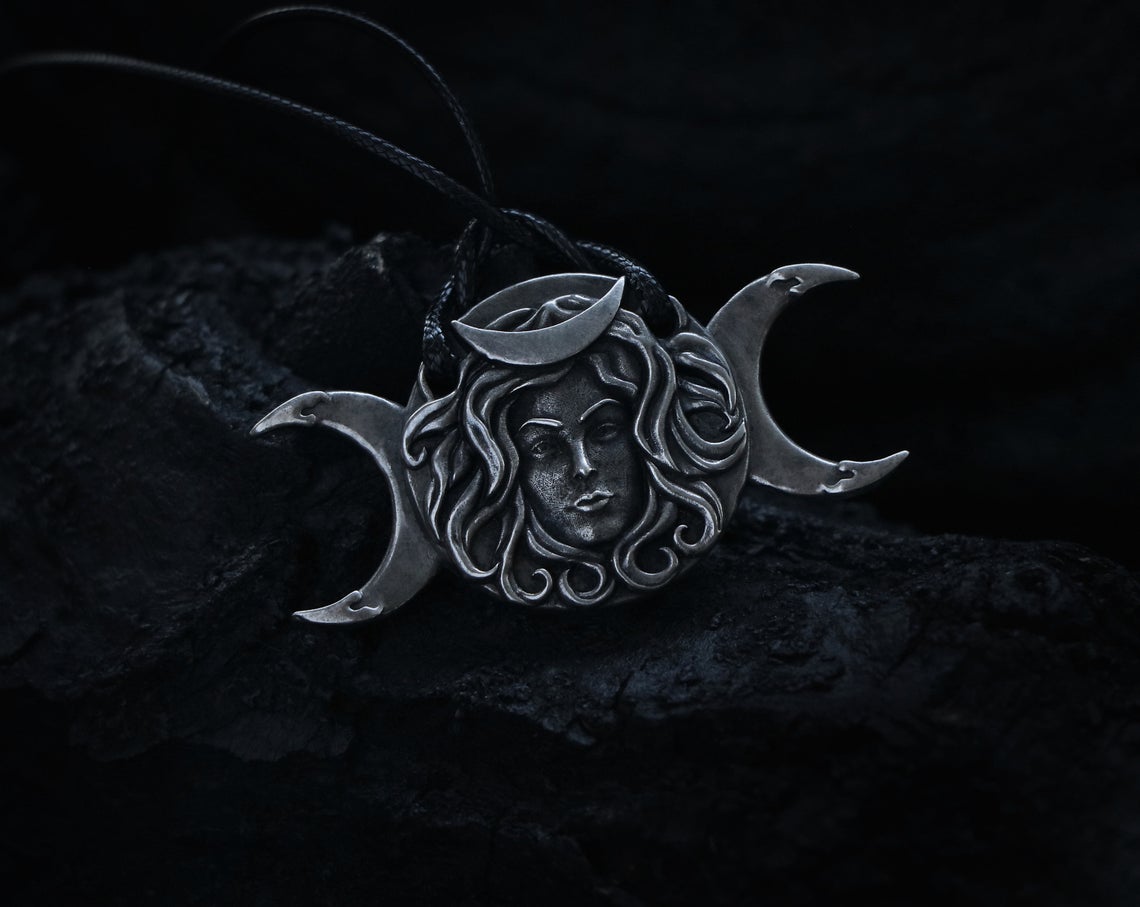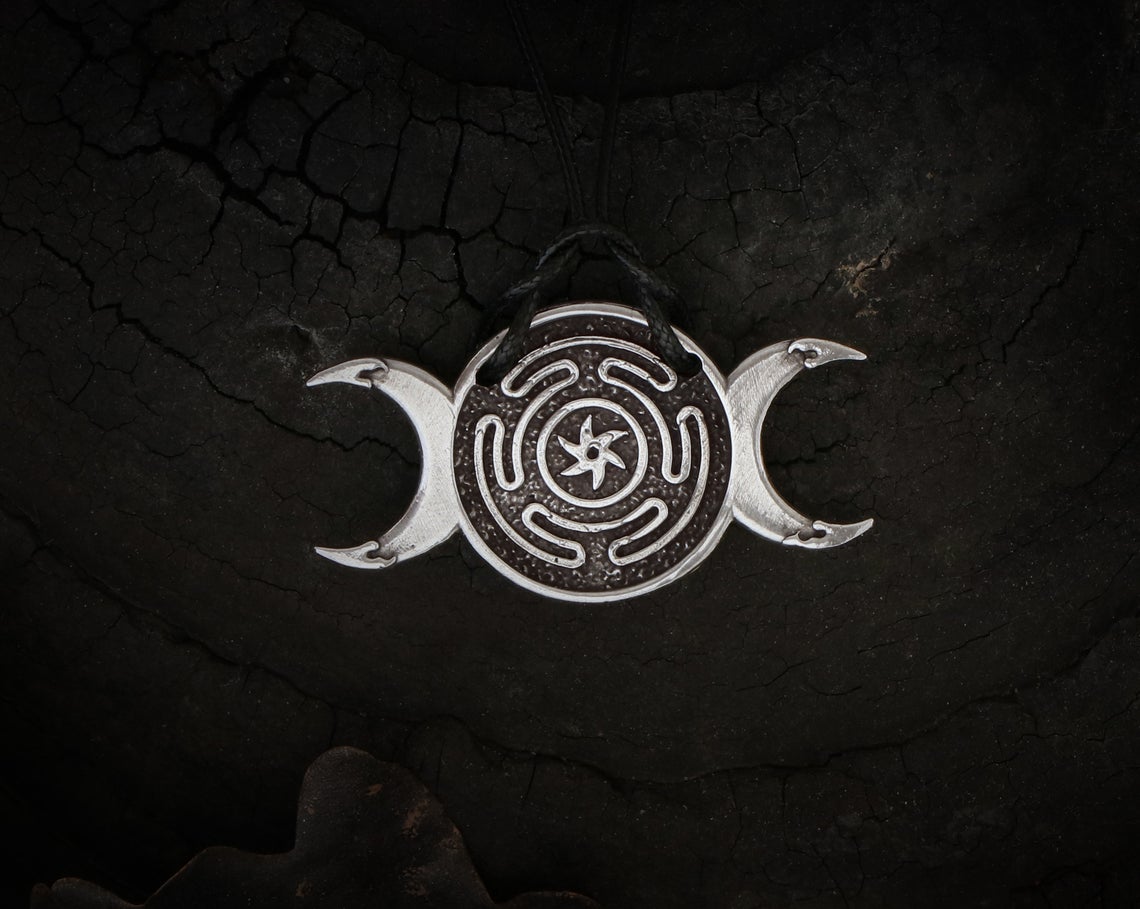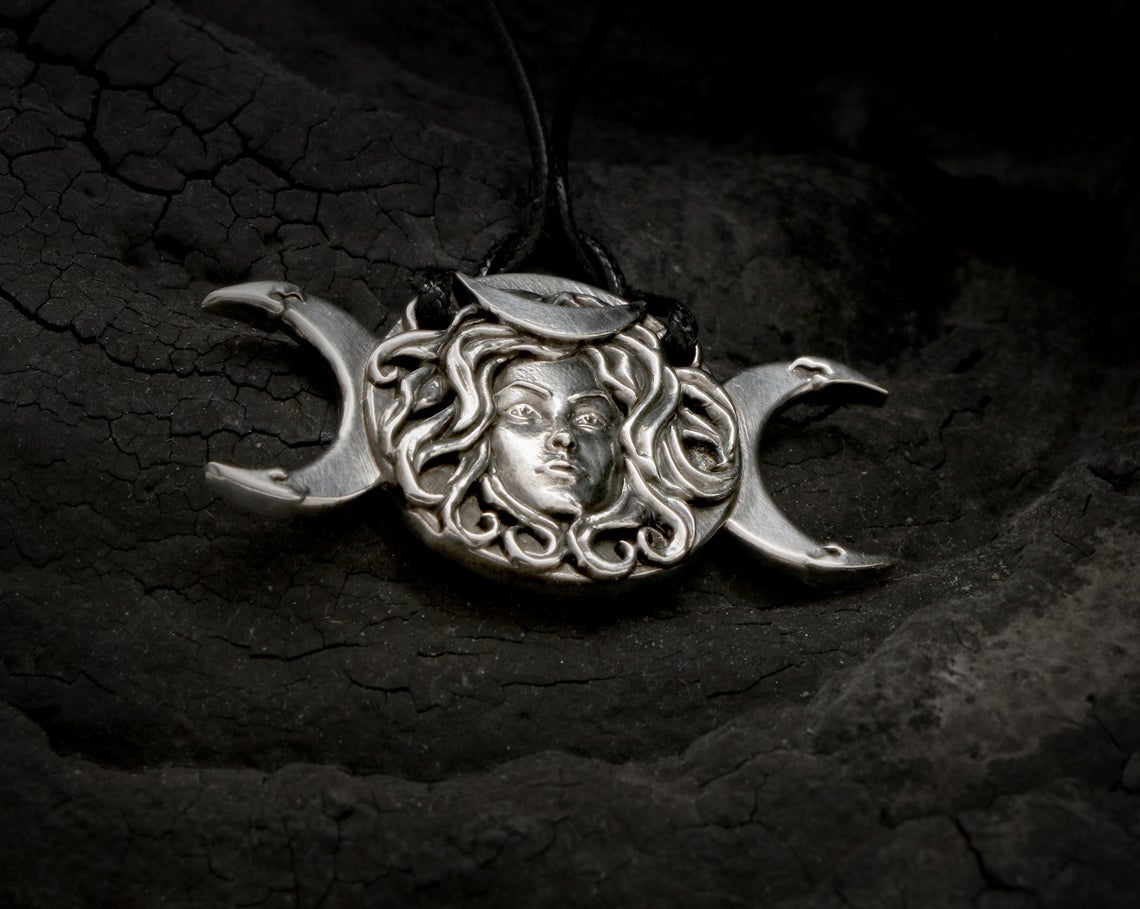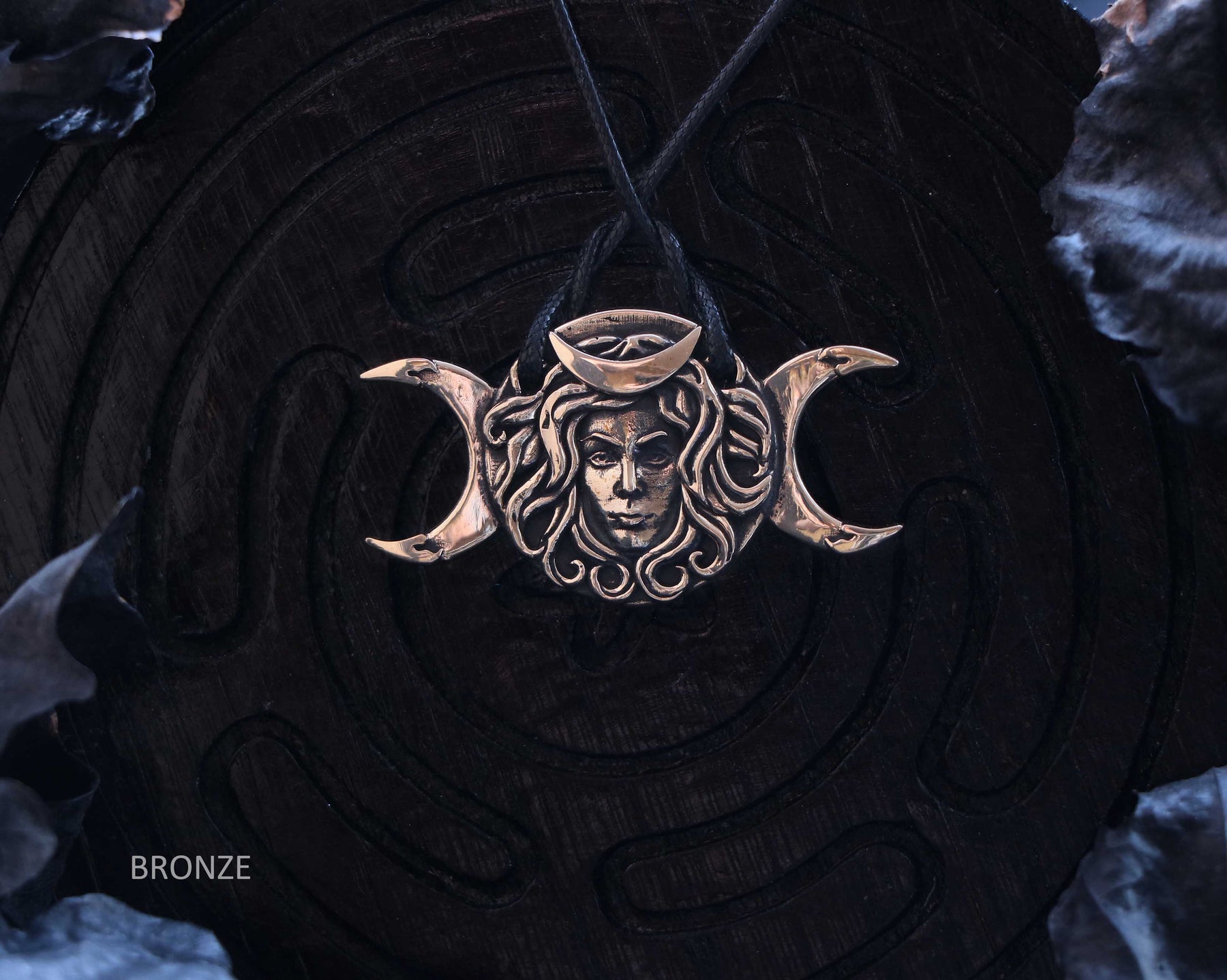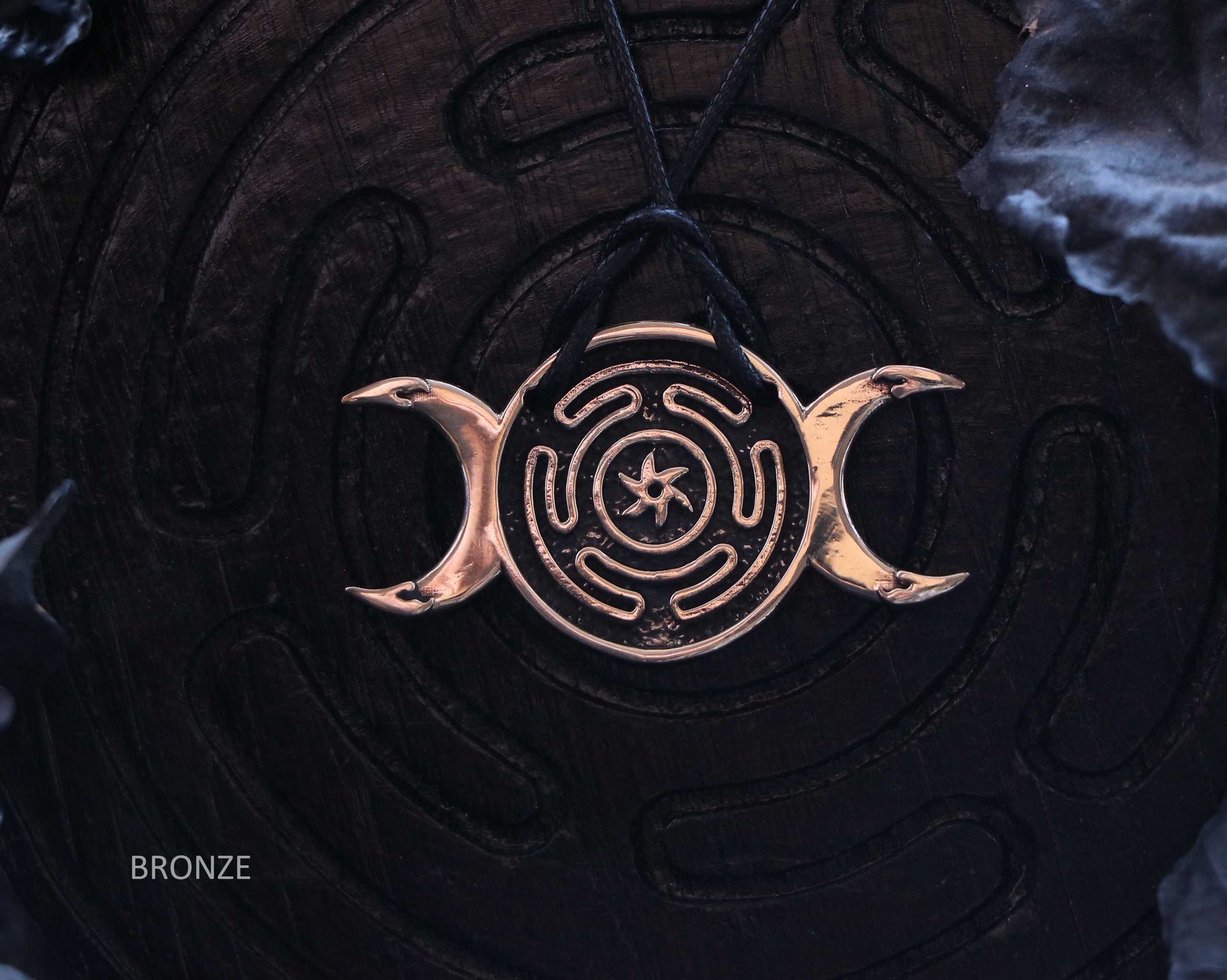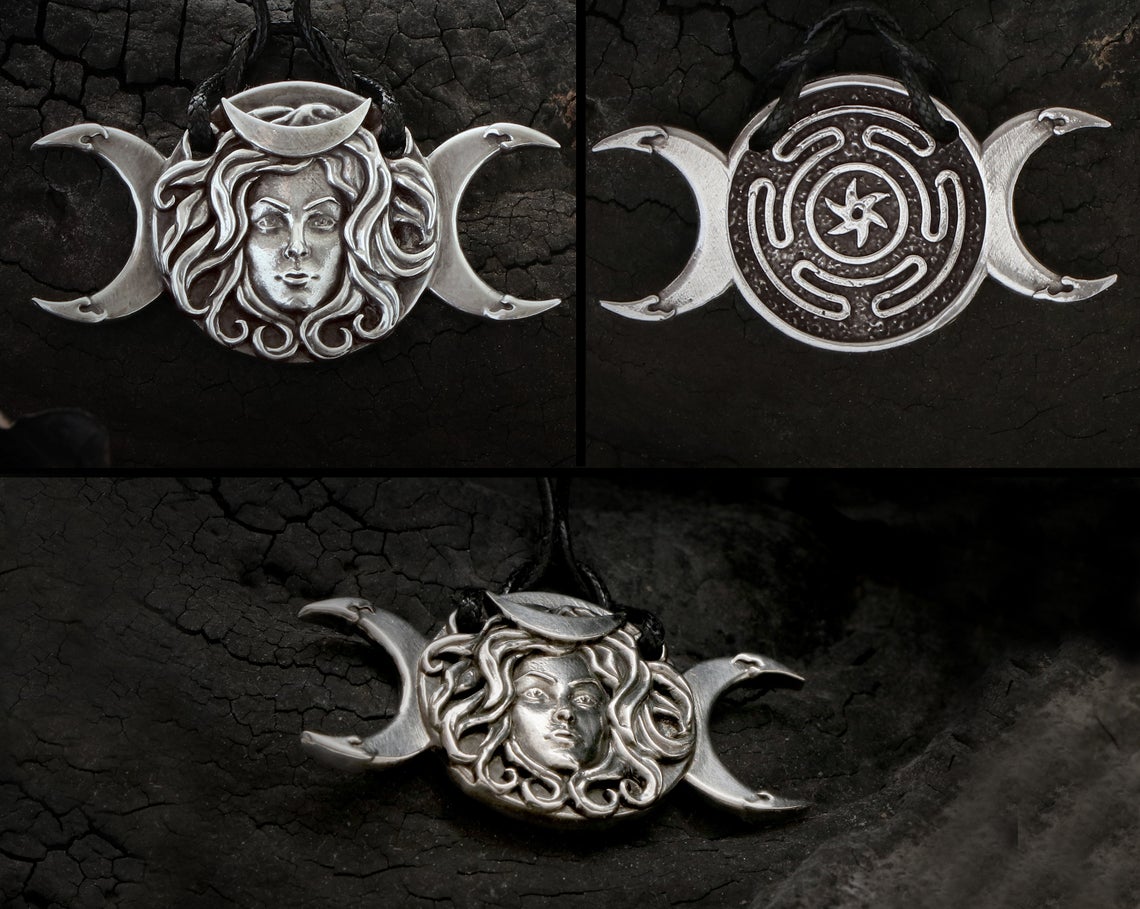 HECATE TRIPLE MOON Goddess Pendant
Material:
925 Sterling Silver
Lambent with eternal silver, like the Moon in its prime, how significant would this handmade pendant with the face of the Great Triple Goddess shine in your everyday Pagan look!
In addition to its masterfully crafted by jeweler beauty, the Waxing, Full, and Waning Moon symbol will allow the Mage to concentrate the power of the three states of the moon into a single artifact, which is incomparably beneficial to your Hecate magic.
* Necklace length: 29.5" or (75cm)
* Hecate triple moon pendant size: 1x1.8 inch or (2.5x4.5 cm)
* Material: Silver plated Brass -  925 Sterling Silver - German Silver
* Black cotton cord ( length of necklace can be adjusted with sliding knots )
Please be attentive to the information about international delivery which you can find 
there
Beautiful pendant
Hecate seems serious and nicely detailed. The pendant is in nice size and weight, and looks sturdy enough to be years in the service of its master.
Stunning. Exactly as expected. Customer service was top notch! I will 9rder from again!
Beautiful, just as pictured. Arrived quickly.
This. Pendant. Is. Everything. \nThe design is absolutely gorgeous, with Her face on the front and the Strophalos on the back. It is sturdy, and a perfect size for everyday wear. It was made with fantastic attention to detail. It arrived quickly to the US
I love it! Absolutely beautiful and well crafted.