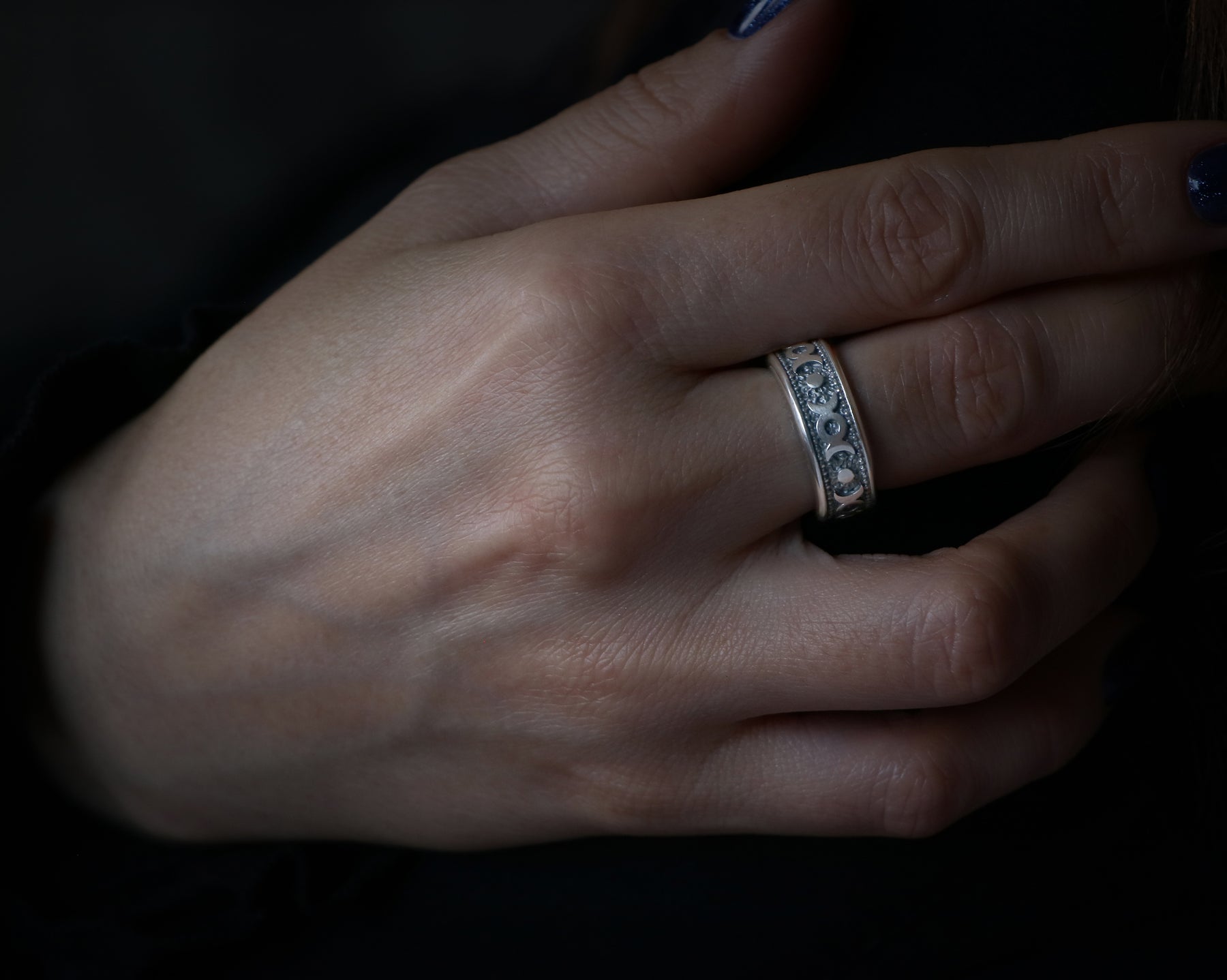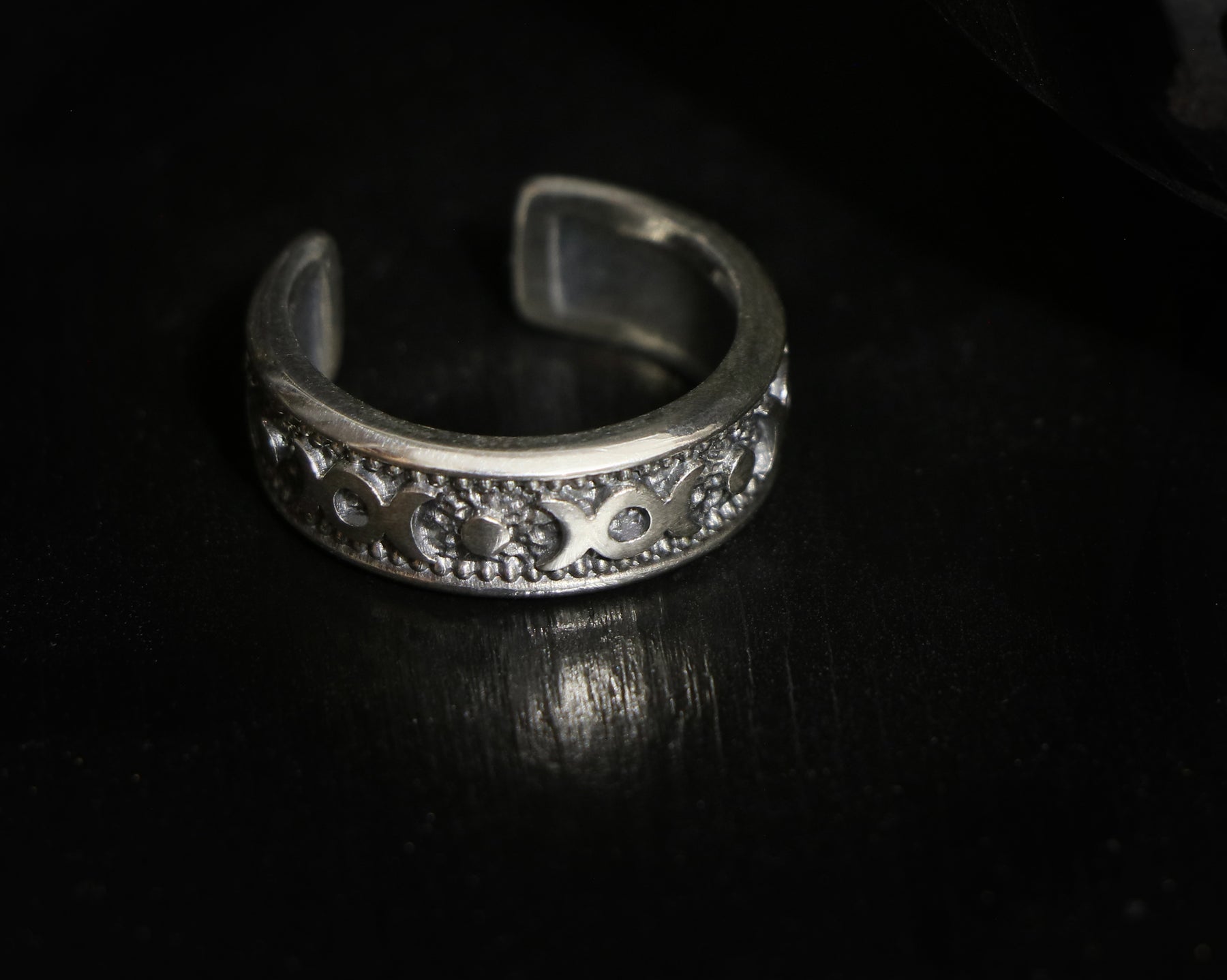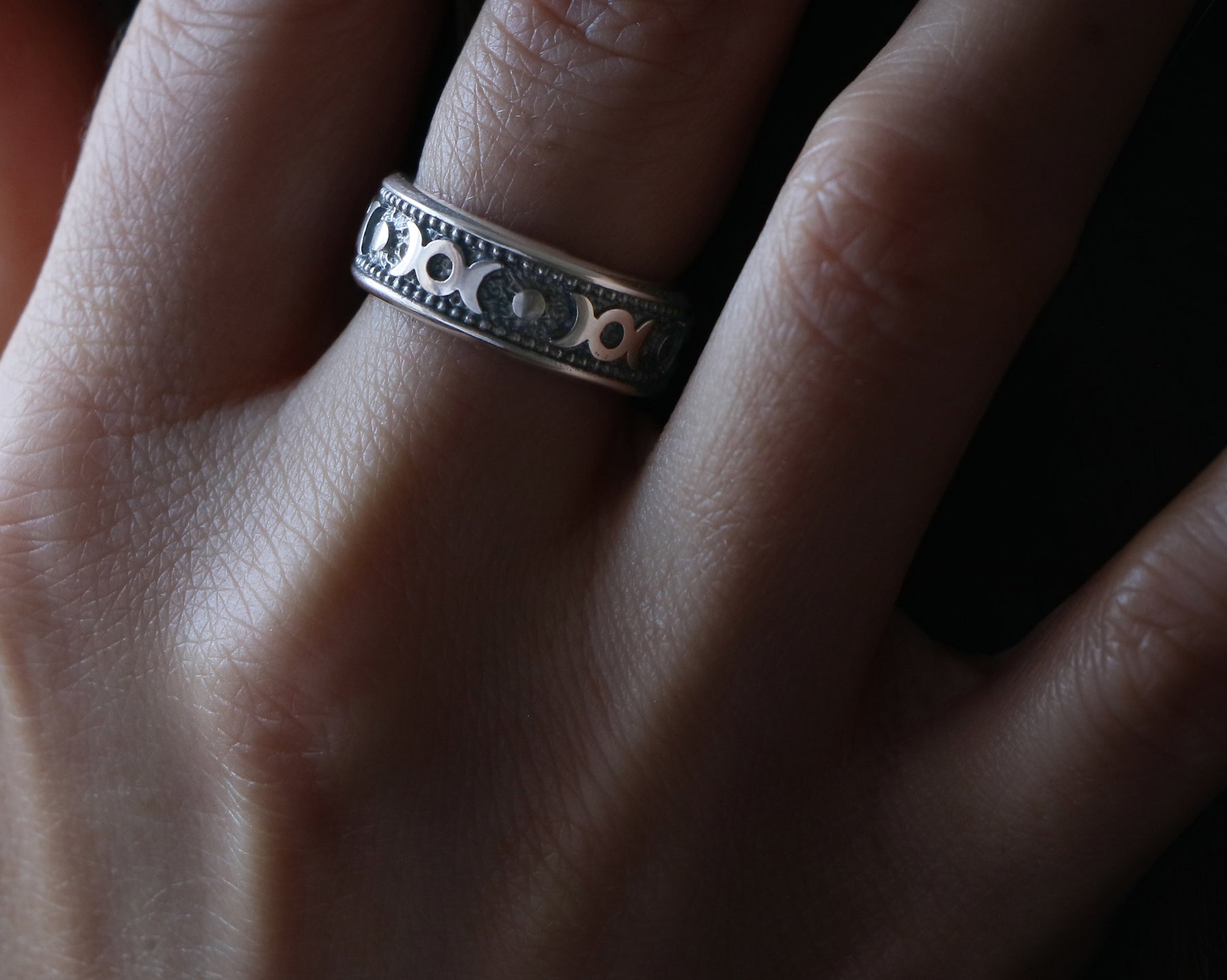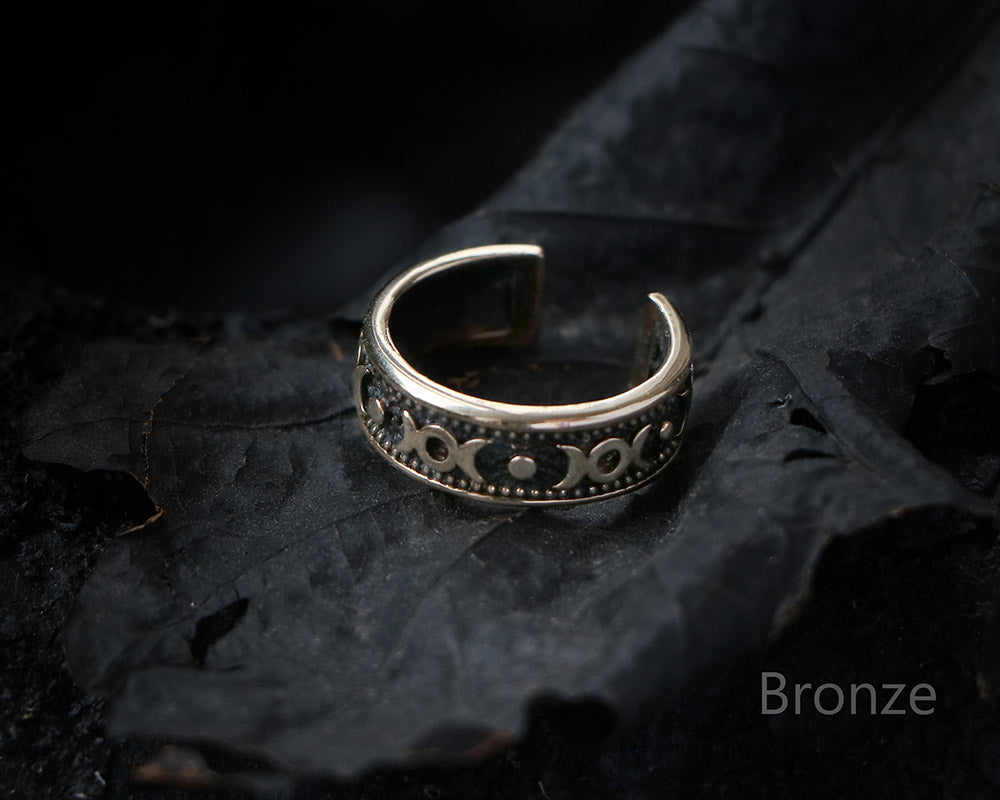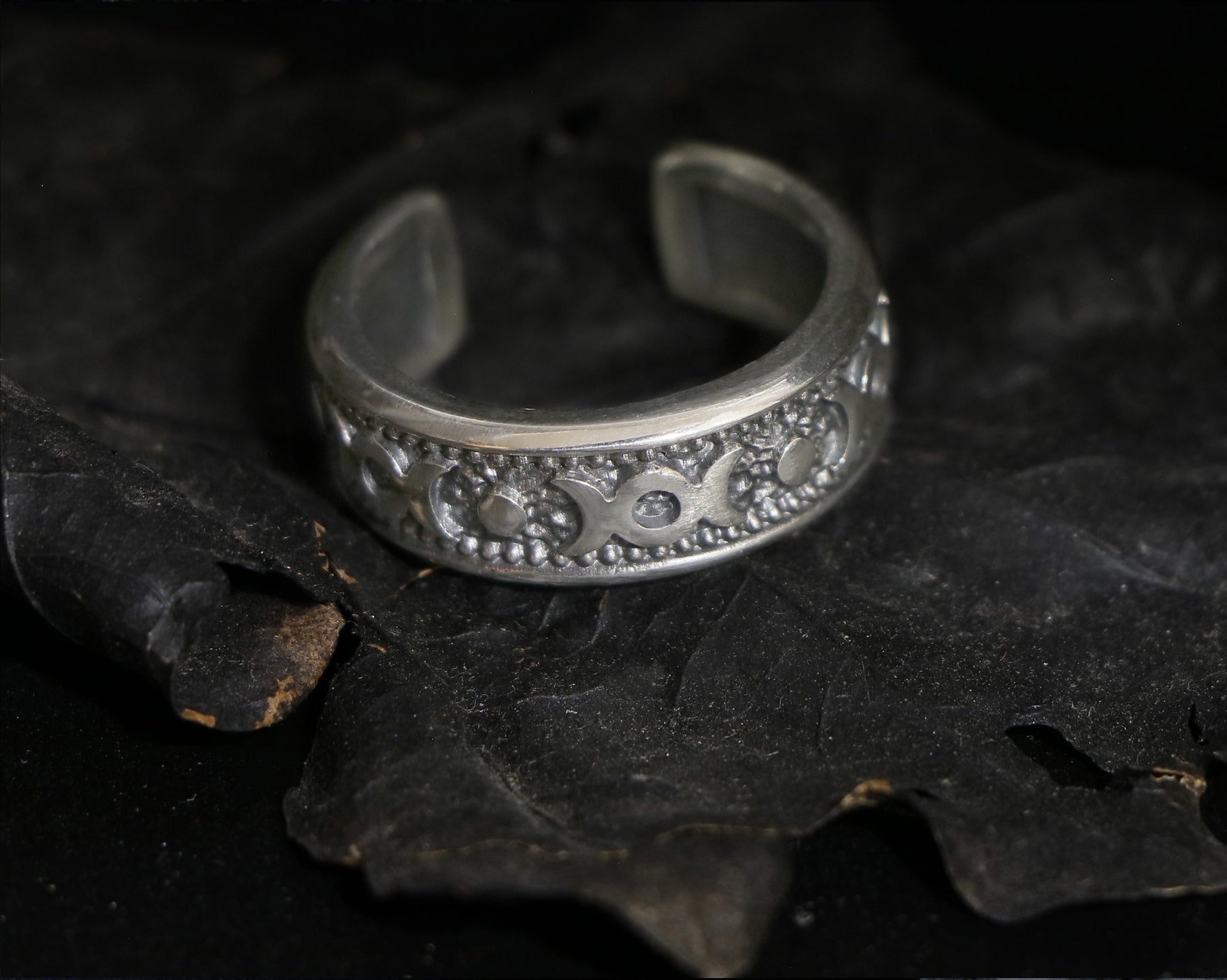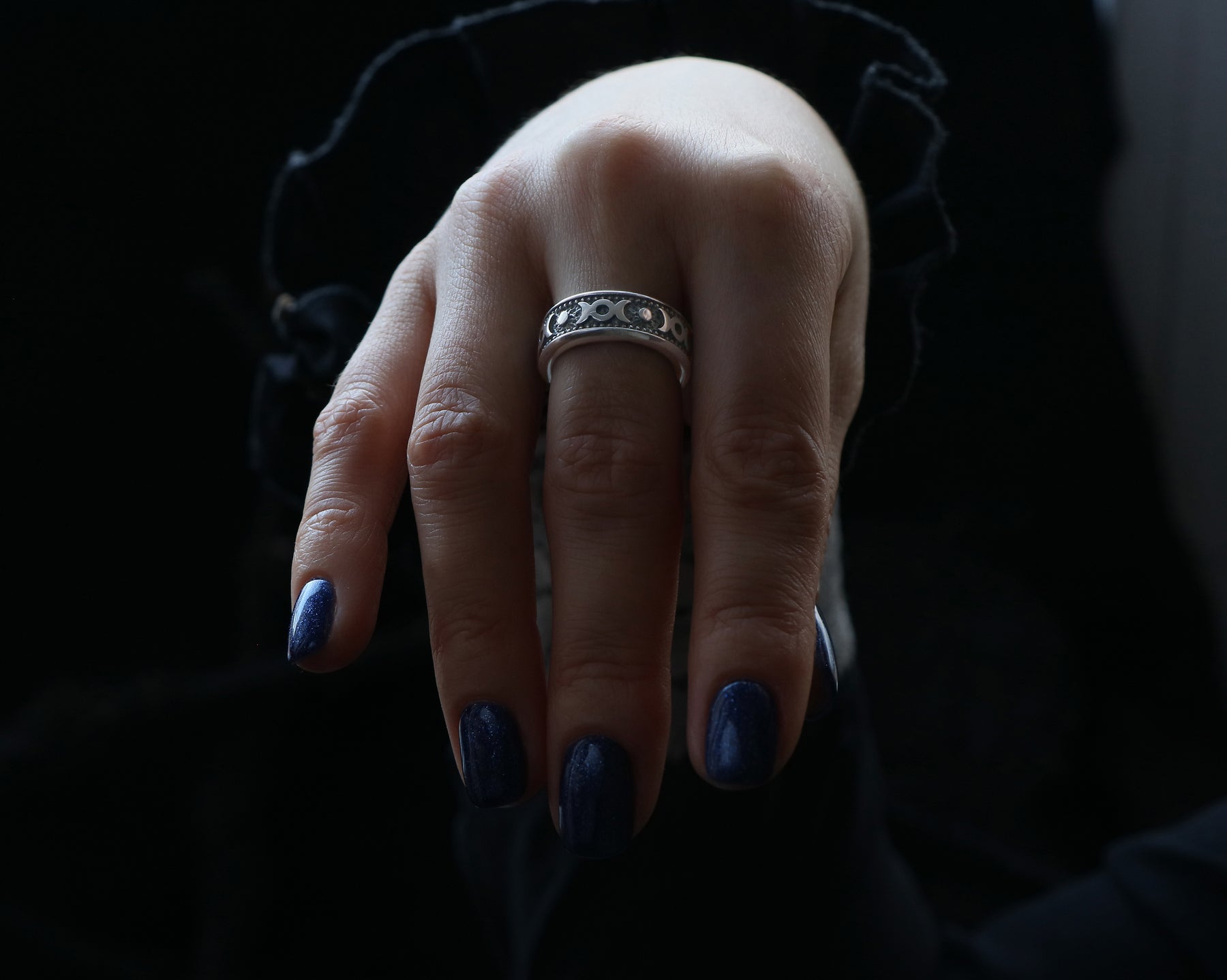 Triple Goddess adjustable Ring
Material:
925 Sterling Silver
A little moonshine ray on your finger! Like a blessing of Triple Goddess, our Great Goddess, this old-styled, full of Witch aesthetic vibes, ring is a perfect addition to your wonderful, magical hands!
Triple Moons can shine in silver or bronze all around your adjustable amulet, as a reminder of blessed Maiden, Mother and Crone powers to everyone around you.
You can also use it as a part of your altar in rituals of Waxing Moon, Full Moon or Waning Moon, to contain and keep all the energy you might need for your goals or study and practice.
* Size: Fully adjustable
* Material: 925 Sterling Silver - Bronze
Please be attentive to the information about international delivery which you can find 
there