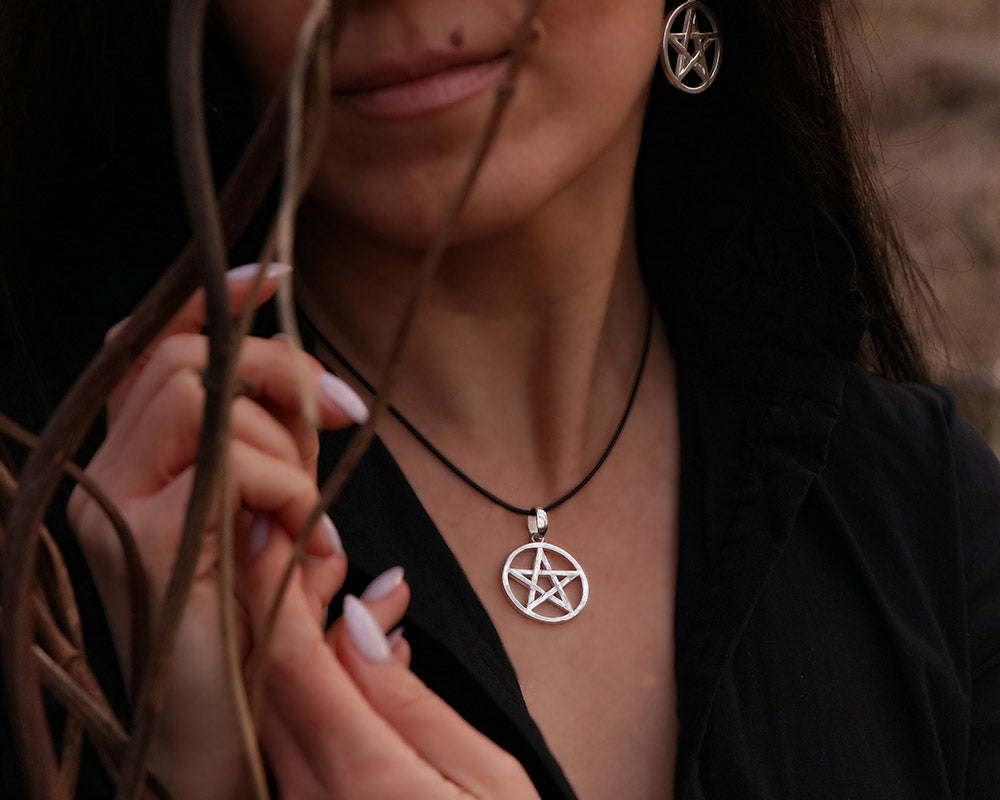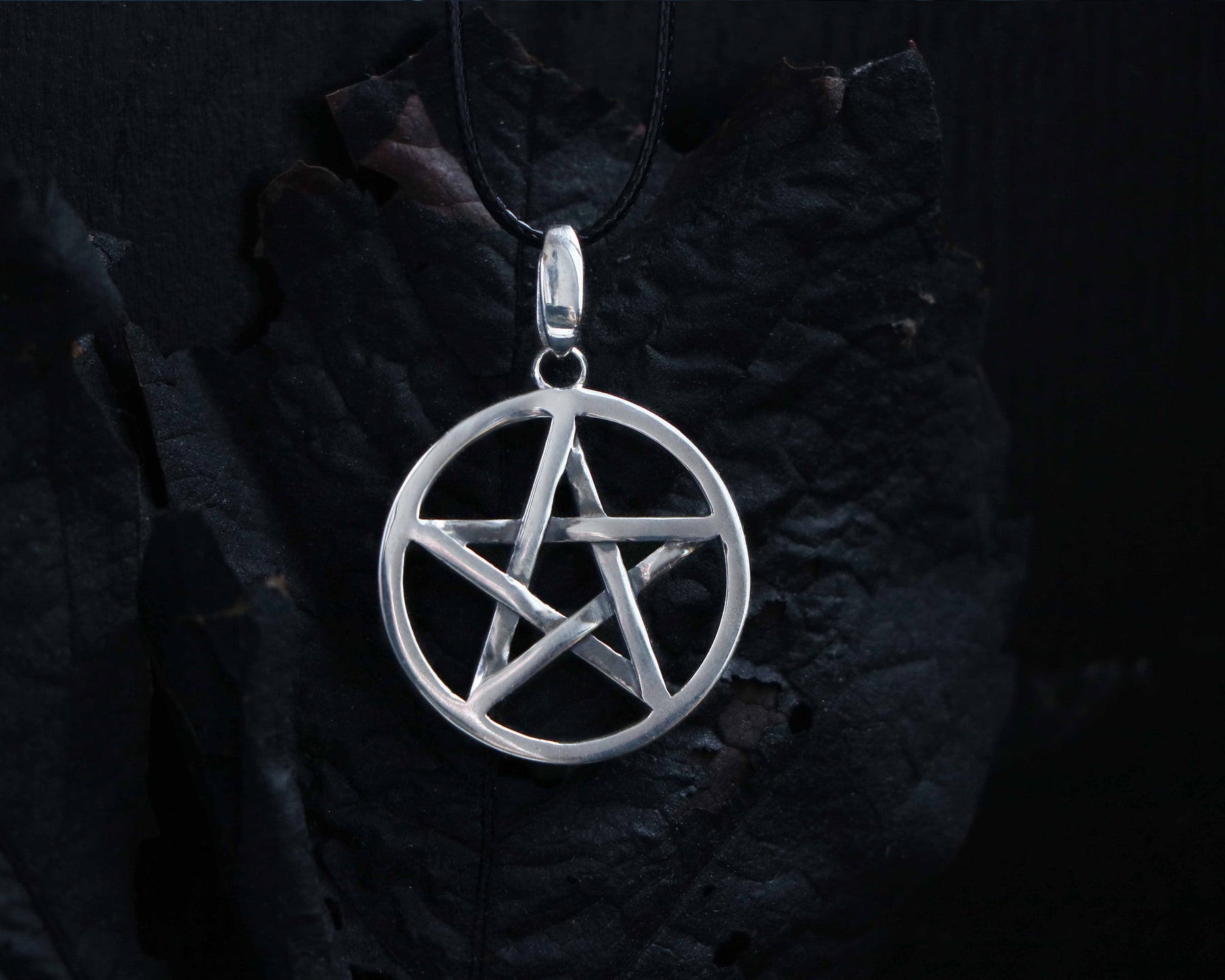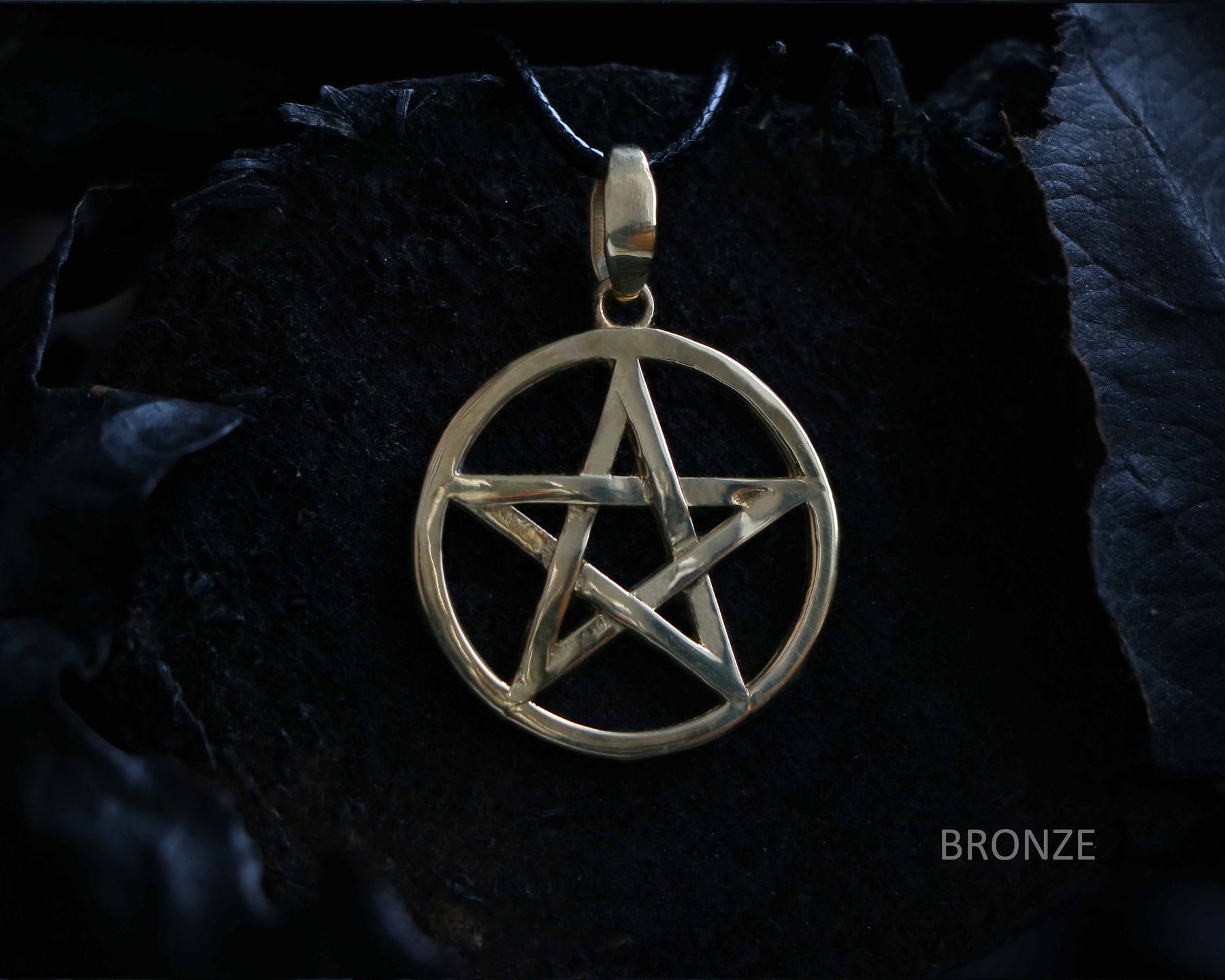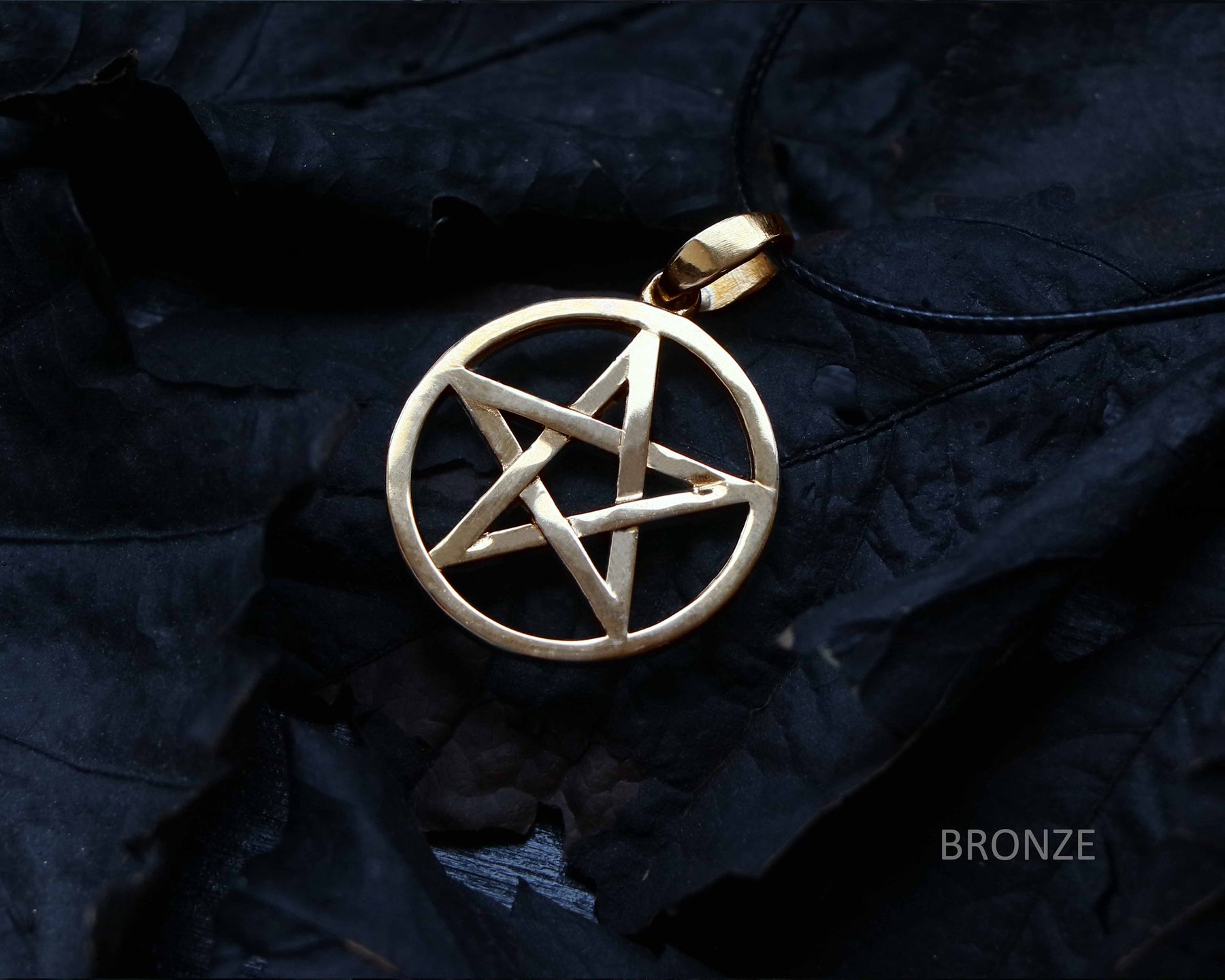 Pentacle Pendant classic
Material:
925 Sterling Silver
The Pentagram Necklace symbolizes powerful mysticism and spiritual connection, showcasing the timeless beauty of the pentacle with meticulous craftsmanship. As a sacred emblem, the pentacle represents protection, balance, and the harmonious union of elements. Crafted from high-quality silver or Bronze, it radiates elegance and exquisite artistry, making it an ideal accessory for those who appreciate sacred symbolism.

Whether you identify as a witch, a Wiccan, or simply resonate with the profound meaning of the pentagram, this necklace is a must-have. It also makes a thoughtful gift for fellow practitioners of the craft or anyone captivated by Wiccan symbolism. Wear it as a personal talisman, embodying your spiritual journey, or as a bold statement that reflects your unique style.

* Necklace length:29.5" (75cm)
* Pendant Size: 1x1 inch
* Material: 925 Sterling Silver or Brass
* Black cotton cord ( length of necklace can be adjusted with sliding knots)

-Photo color can vary because of the computer monitor you are using.

I hope you will love Gor jewelry.
If you have any questions, feel free to contact me!
I pendant necklace
It's a beautiful piece . Thank you. It was a gift to my boyfriend..