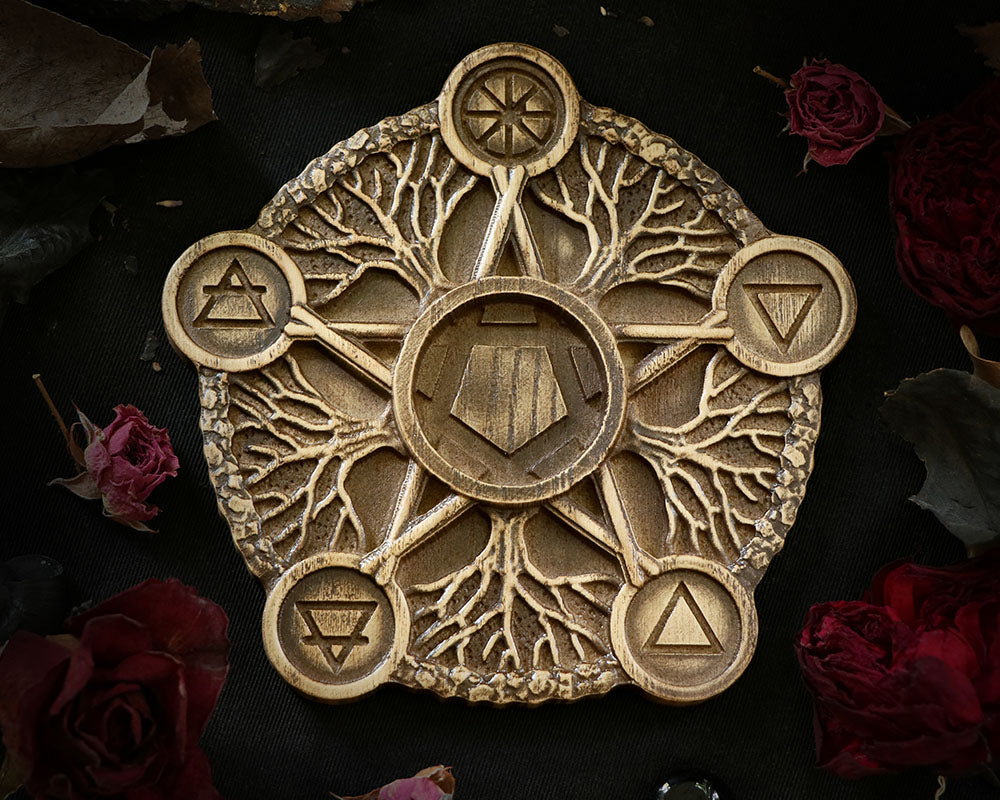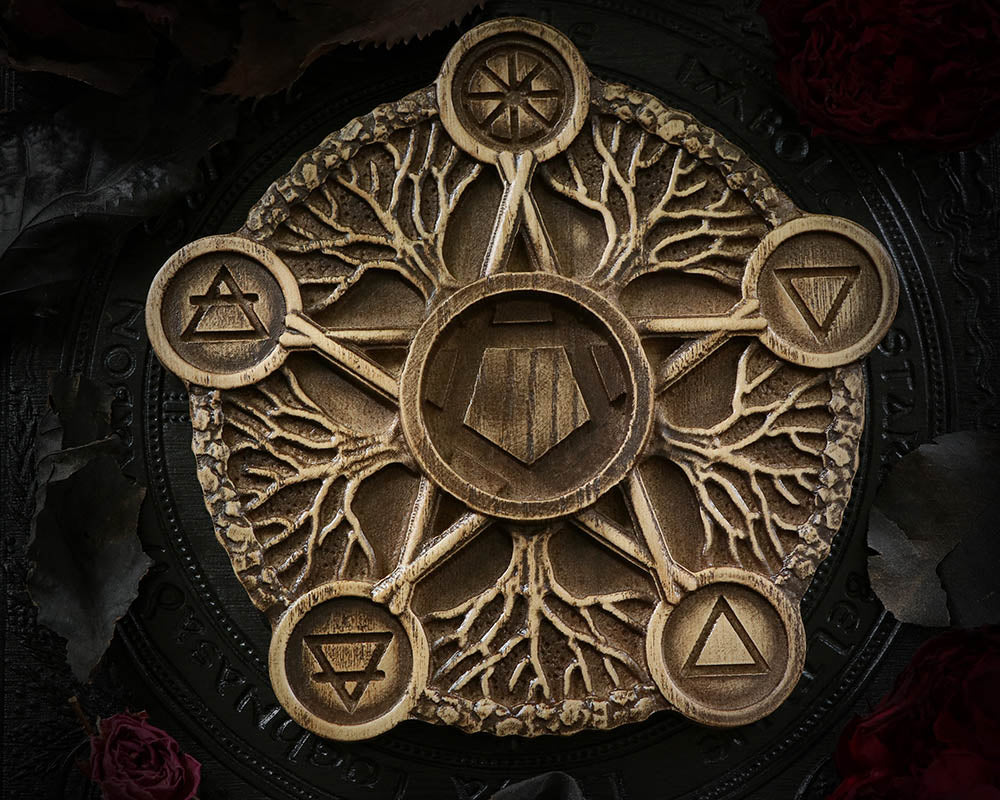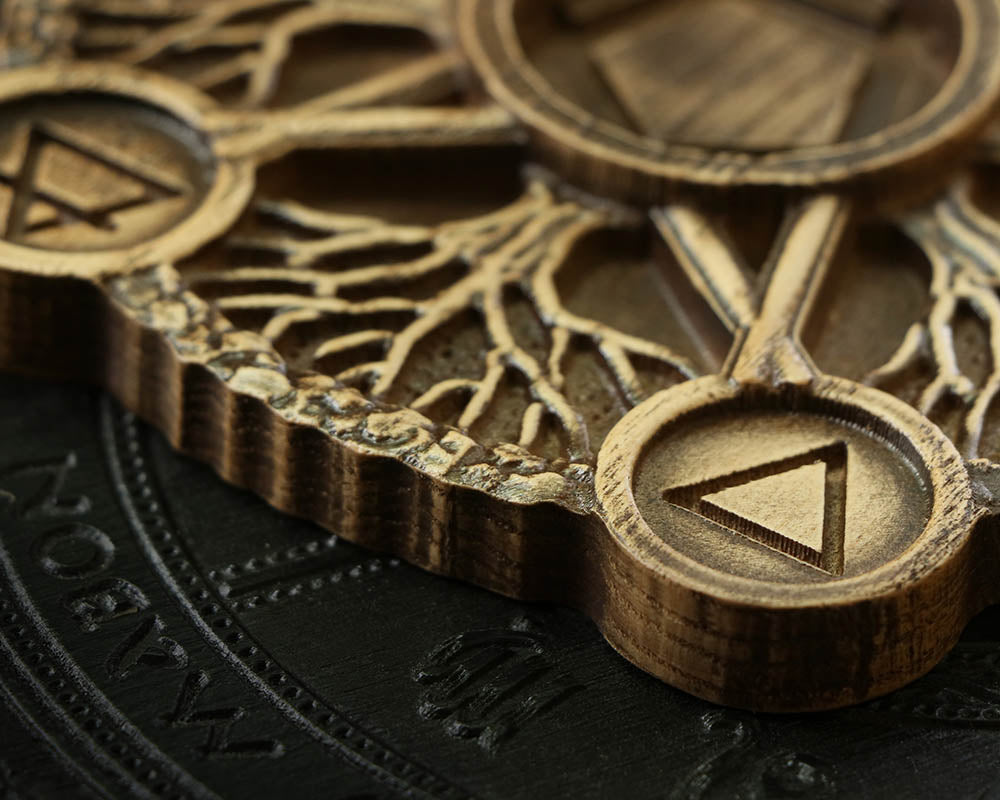 WOODEN Candle holder Pentagram with five elements made of Ash-Tree or Oak Wood
This wooden candle holder will be a beautiful additional for your home altar or just bring warmth and coziness to your home. To crafted this pentagram candlestick I used natural Ash-Tree or Oak wood, which is varnished, so it's gives to wood a long life and durability. In the center of the candle holder there is a circle with a radius of 1,5 inch or (4 cm) which allows you to use standard table candles.

* Diameter of candle holder is: 5.5inch or (14cm)
* Height: 0.4 inch or (1.2cm)
Material: Wood, varnished Ash-Tree or Oak

*** DO NOT LEAVE BURNING CANDLE UNATTENDED ***

*This product is created to order: from date of purchasing to shipping it takes 5-7 days.
*Each woodcarving product is unique, and will be a little bit different from the one you see on the photo

-Photo color can vary because of the computer monitor you are using.


*** Please be attentive to the information about international delivery which you can find there 

Design and copyrights by Pagan-Workshop