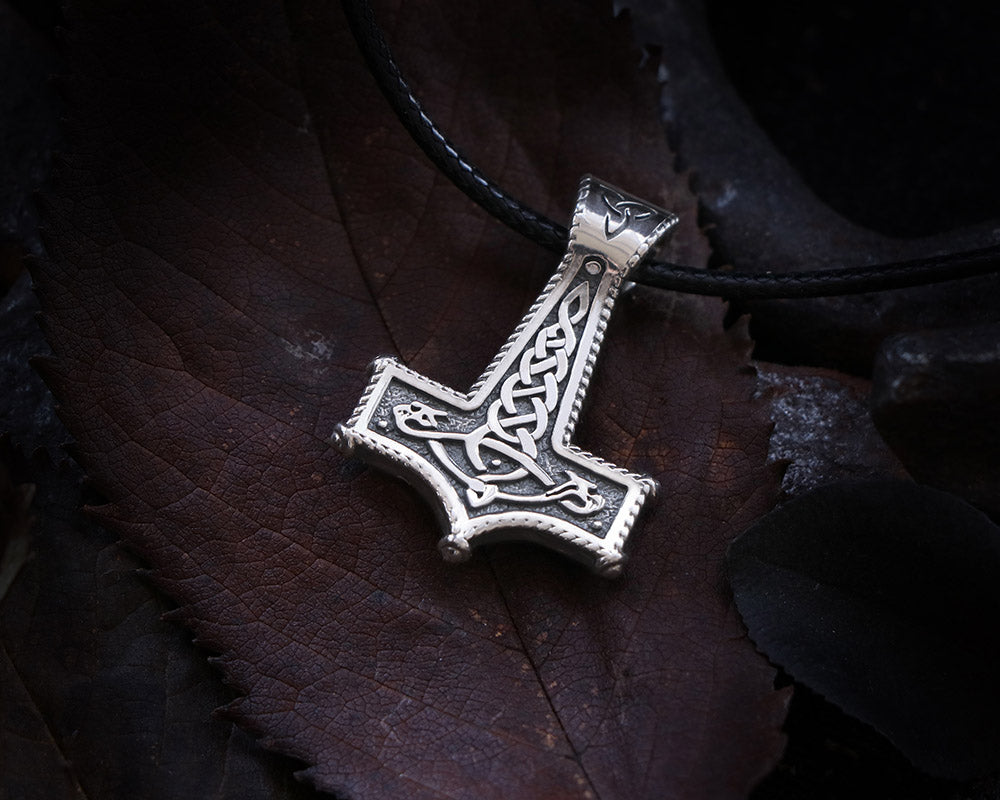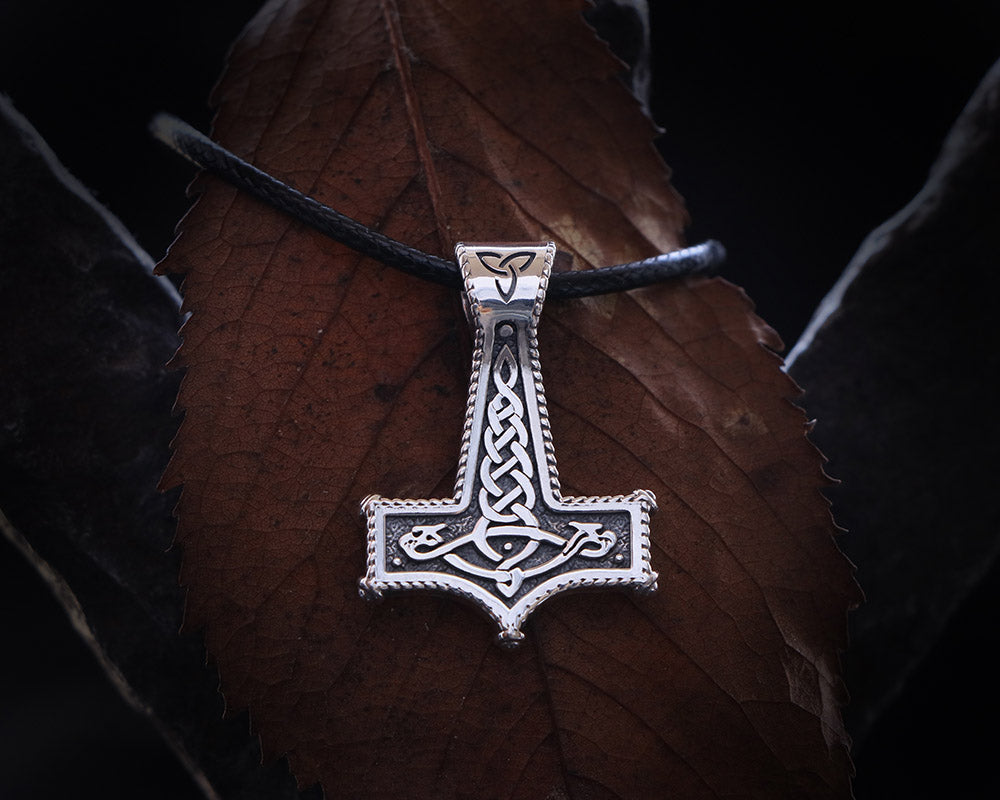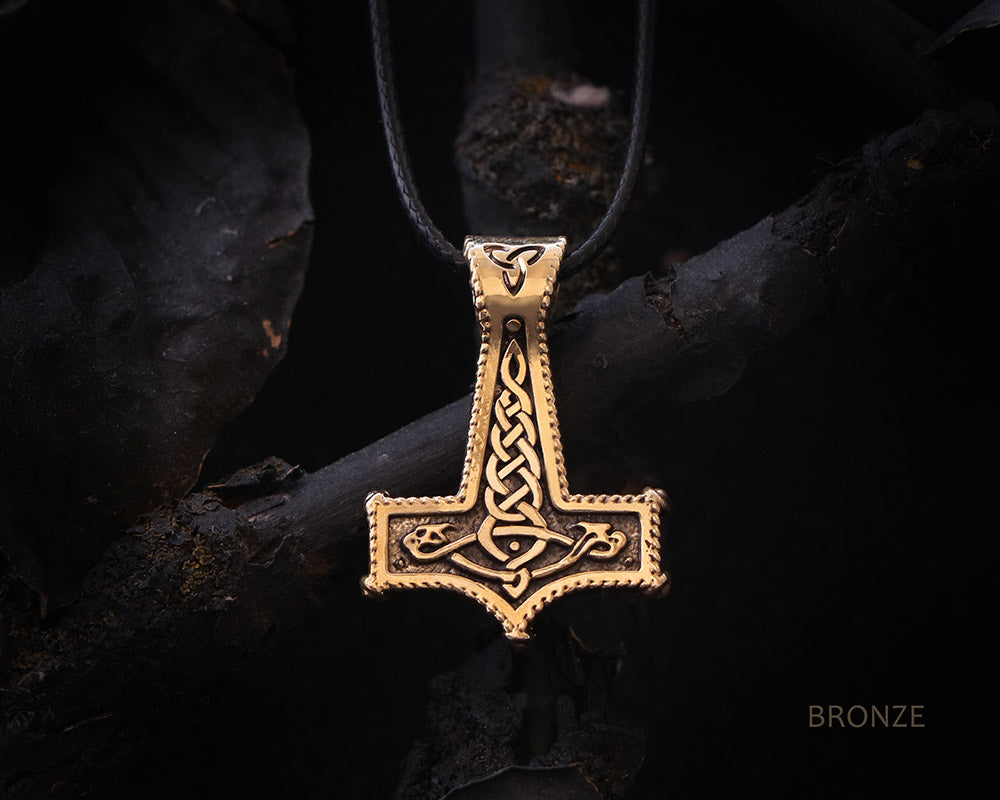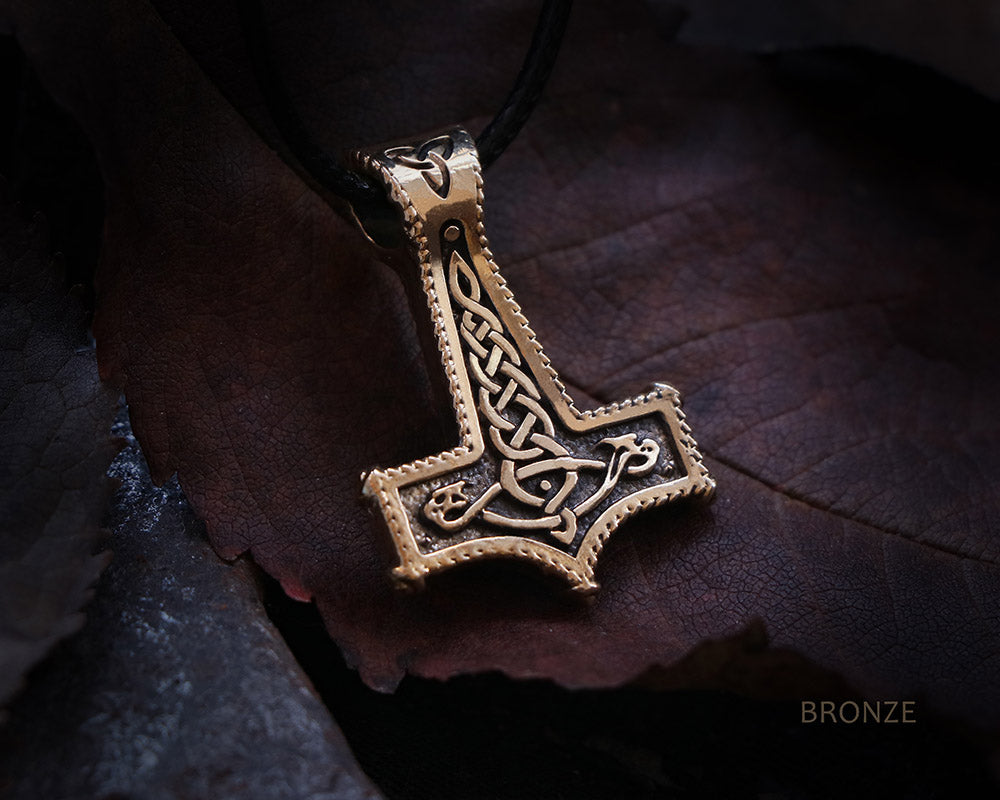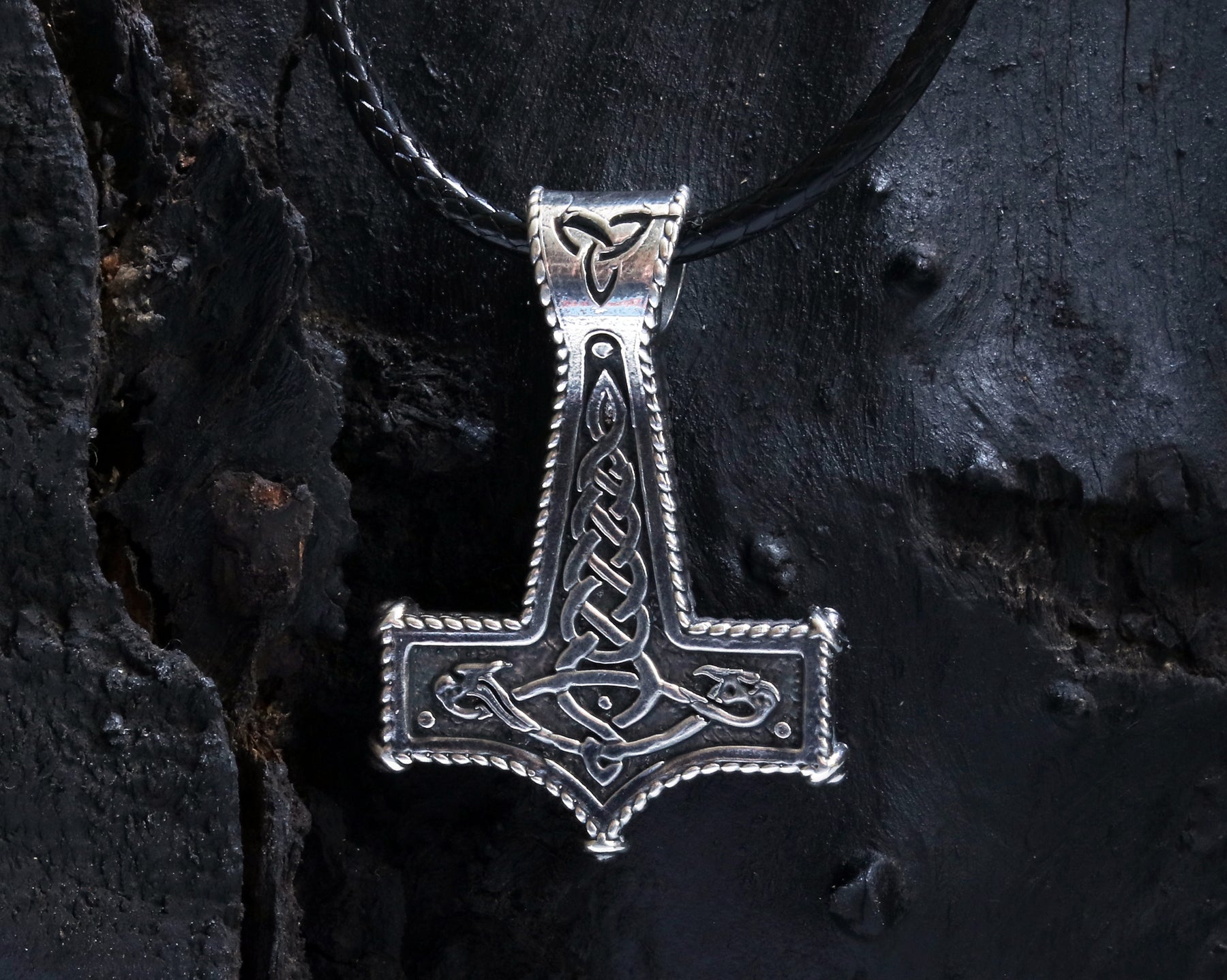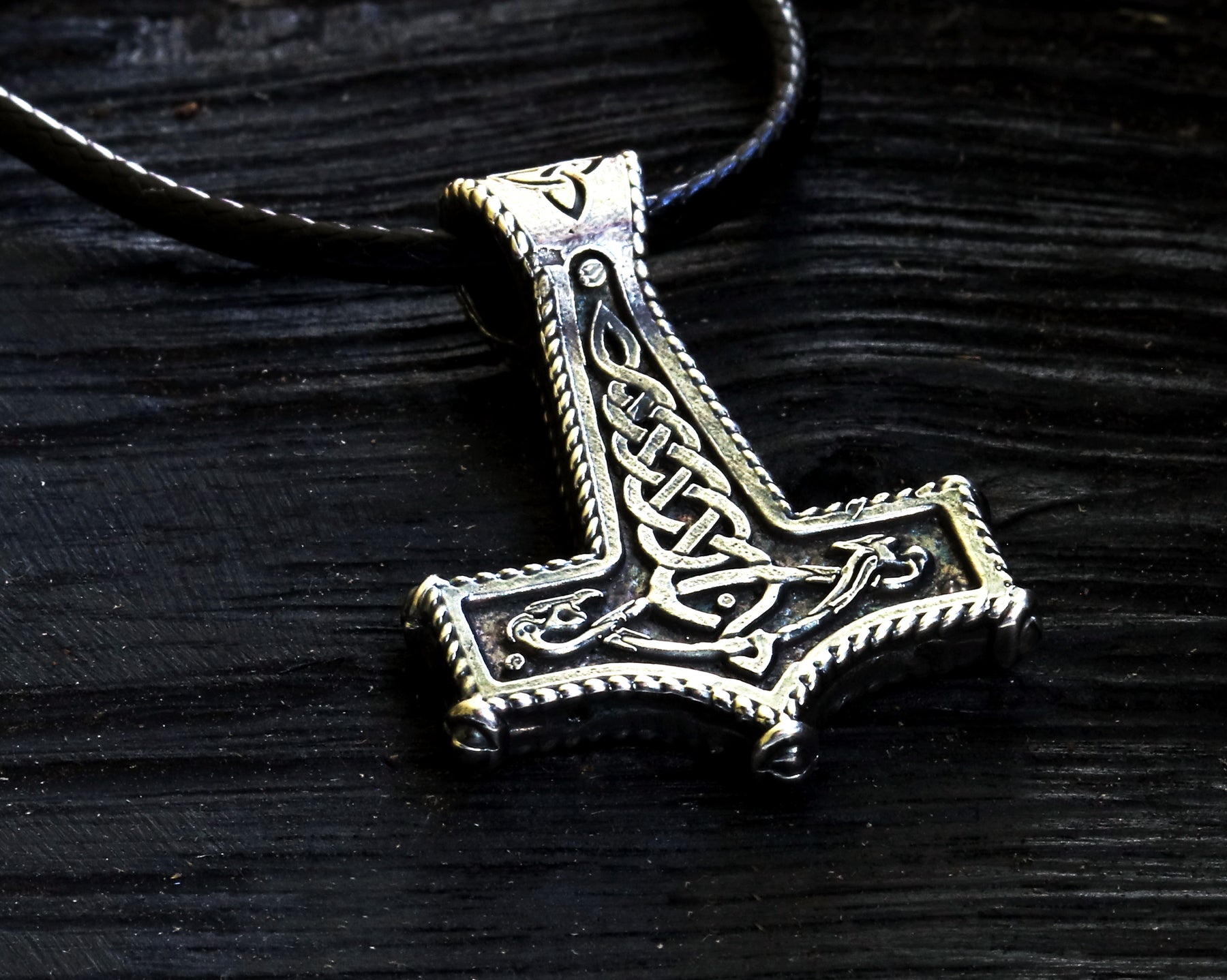 MJOLNIR Necklace
Material:
925 Sterling Silver
Bright flashes of lightning, roaring thunder splitting the heavens and the bursting laughter of the red-haired god Thor accompanied the very process of creating this stunning handmade pendant.
Mjolnir is the legendary hammer of the Scandinavian god of thunder, the great Thor.
According to legend, the aces themselves recognized it as the best creation among everything that the masters - dwarves from Svartalfheim had ever created. 
This hammer was used to kill and revive, it blessed and cursed - and today you can use its power too, as vikings and Scandinavians did.
Mjolnir serves primarily as a protective amulet, but it is also able to strengthen its wearer in many ways - a little triquetra in this pendant is symbolizing three great Thor's strenghts - his strong undying spirit, strong warrior's body, and, of course, strong mind that can stop battle before it even begins.
Wear Mjolnir as a symbol of the strength of your character, the will and steadfastness of Thor himself!

* Necklace length: 31.5" (80cm)
* Size: 1.2" х 0.8" or (3,2cm x 2,3cm)
* Material: Silver plated Brass or 925 Sterling Silver
* Black cotton cord ( length of bracelet string can be adjusted with sliding knots)

Please be attentive to the information about international delivery which you can find there 

Amazing pendant
I saw the 5 elements on Facebook and asked where to get. I was giving this website and showed my kiddo the pendants and this is what she choose for her birthday which was about 2 weeks ago...lol She loves this pendant and wears it almost always. Thank you sooooo much, Jenn💜