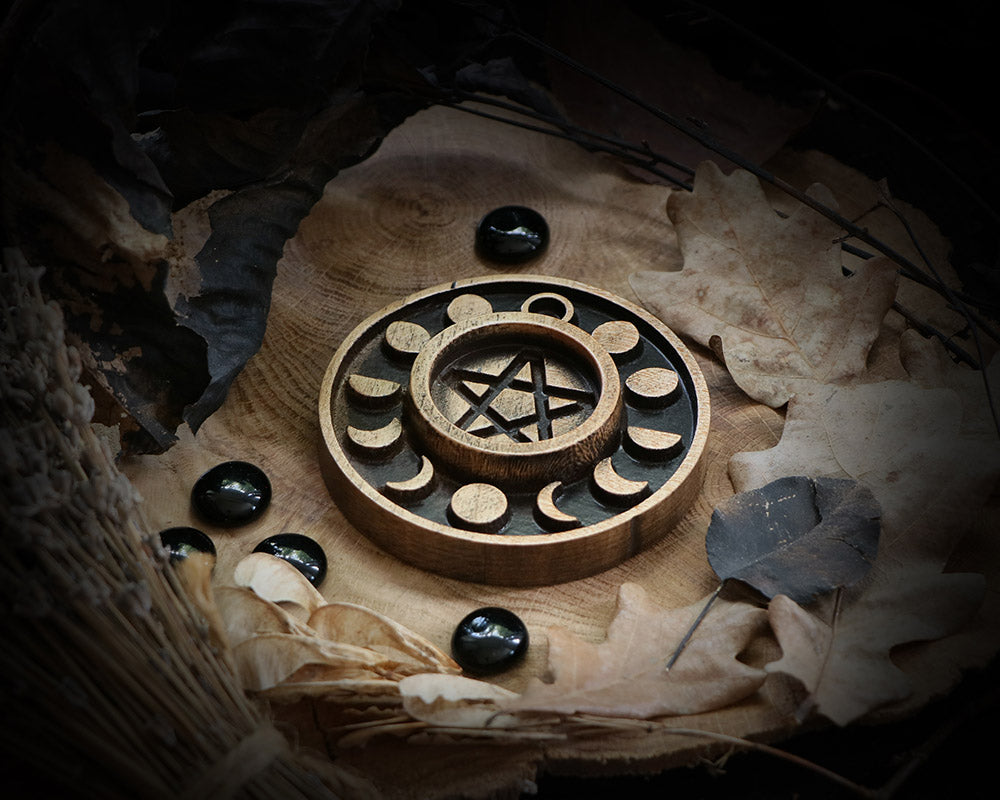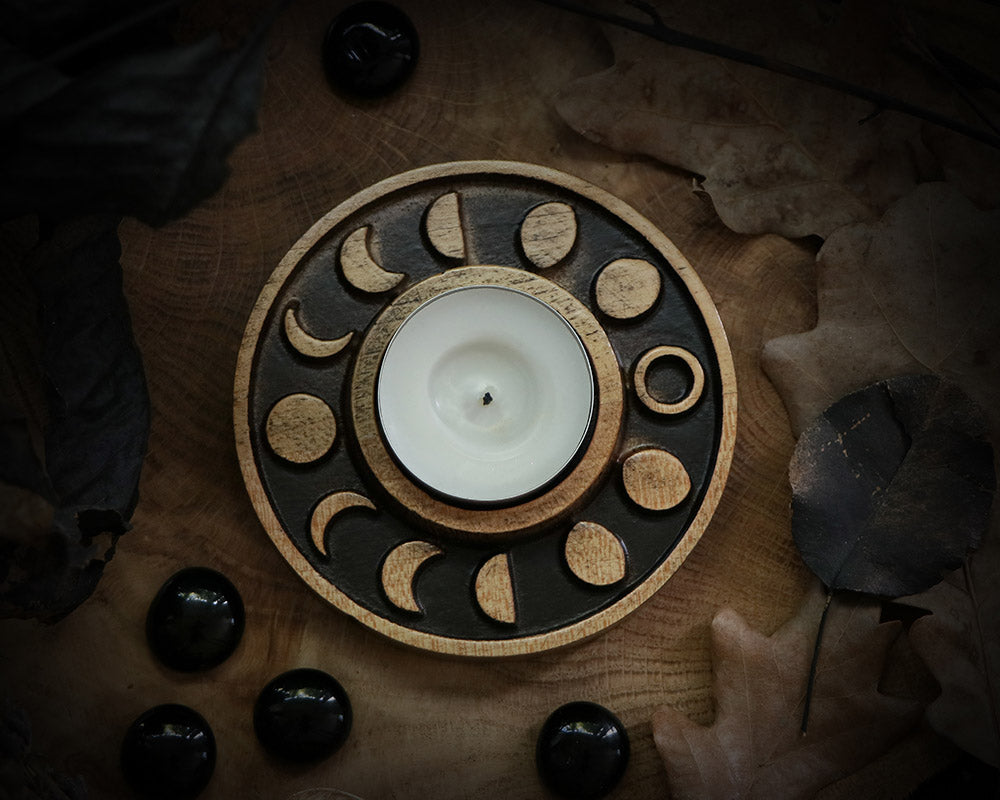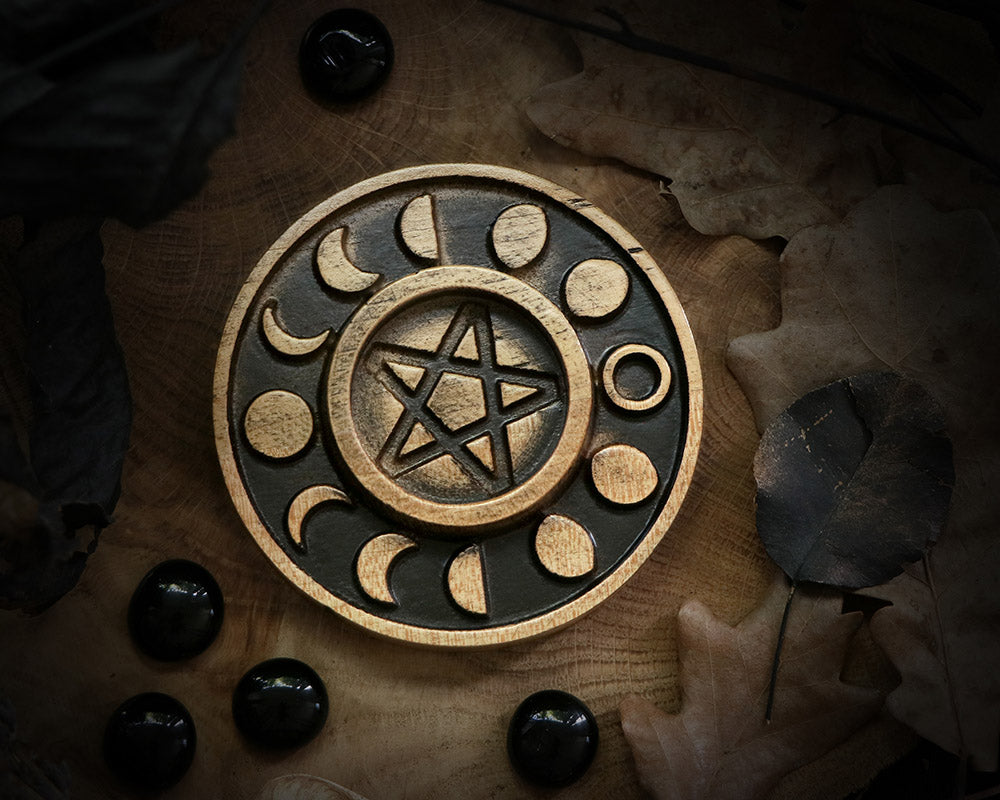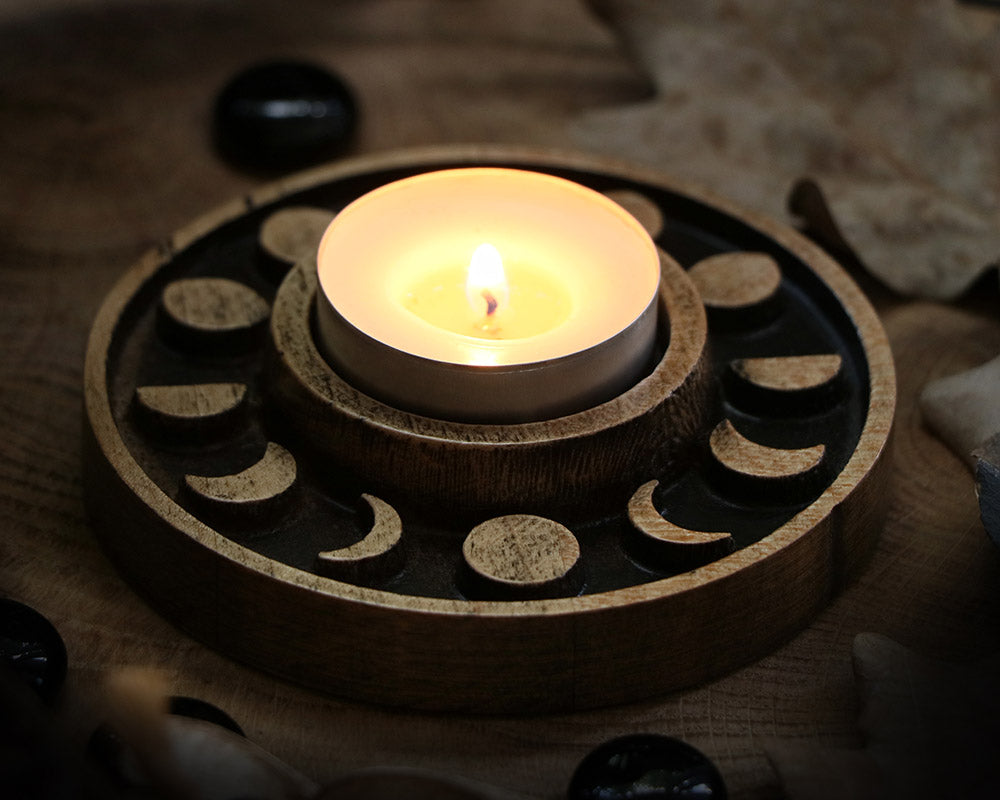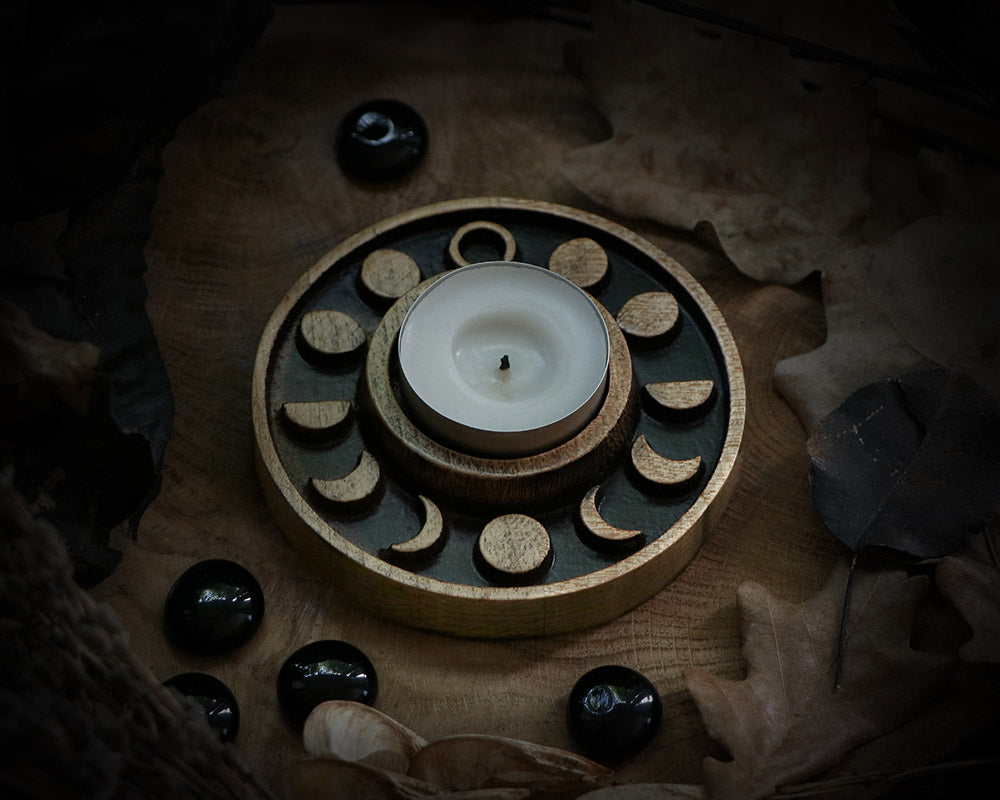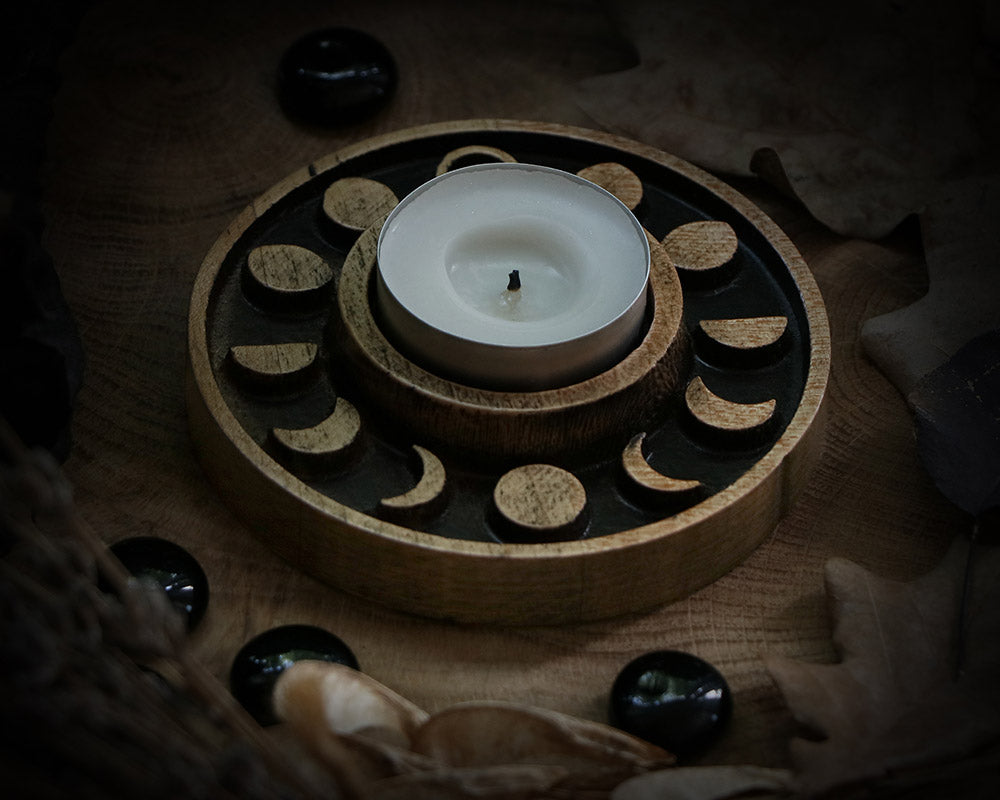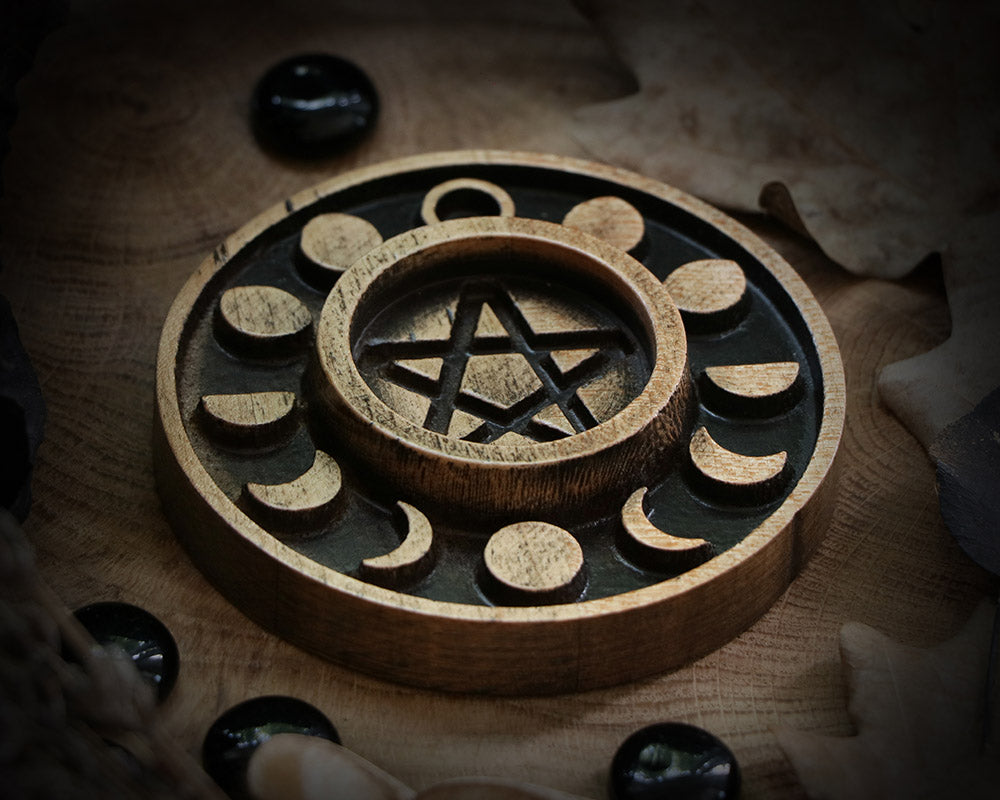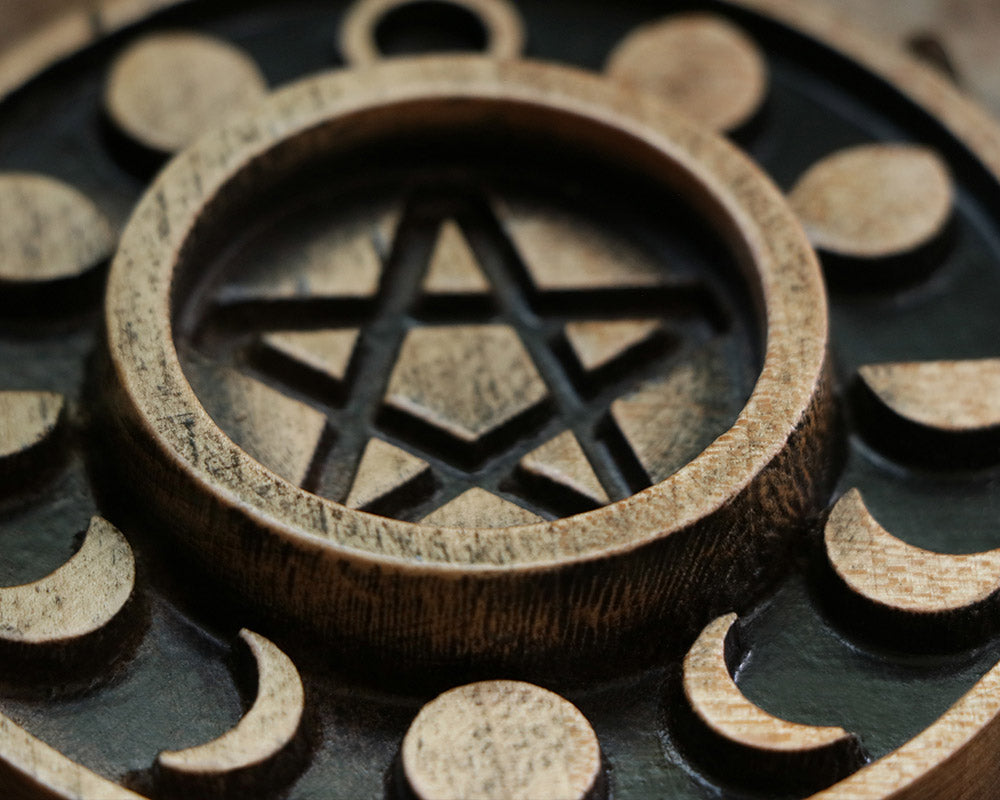 WOODEN Candle holder with Pentagram and moon phases
Embrace the energy of the universe with this Circle Wooden Candle Holder, thoughtfully designed to feature a pentagram at its heart, surrounded by the enchanting dance of moon phases. This sacred symbol holds profound significance as it represents the interconnectedness of elements and spiritual realms.
As you light a candle upon this holder, the pentagram's points echo the five elements - Earth, Air, Fire, Water, and Spirit - harmoniously converging to amplify the intentions set at your home altar. The encircling moon phases further infuse your space with the ebb and flow of celestial energies, a visual representation of the cyclical nature of life and transformation.
Illuminate your intentions, harness the energy of moon phases, and feel the resonance of the pentagram as you create a space that's truly magical – a space where the earthly and the ethereal converge in perfect harmony.

* Diameter of candle holder is: 3.5inch or ( 9.1 cm );
* Height: 0.7 inch or ( 1.8 cm )
* Material: Wood, varnished Ash-Tree

*** DO NOT LEAVE BURNING CANDLE UNATTENDED ***

*This product is created to order: from date of purchasing to shipping it takes 3-5 days.
*Each woodcarving product is unique, and will be a little bit different from the one you see on the photo

-Worldwide shipping by standard airmail (with tracking), from Ukraine, Europe.
-Photo color can vary because of the computer monitor you are using.


*** Please be attentive to the information about international delivery which you can find there 

Design and copyrights by Pagan-Workshop