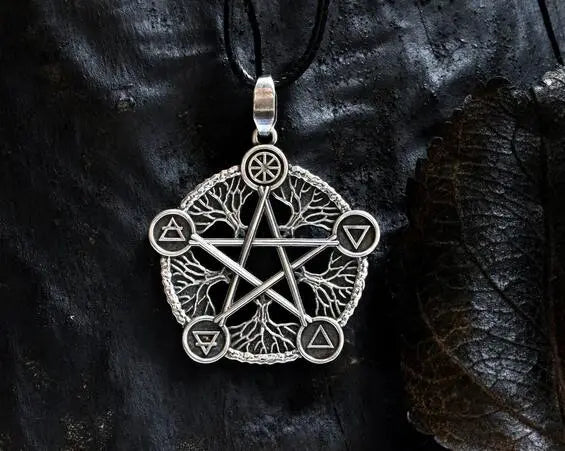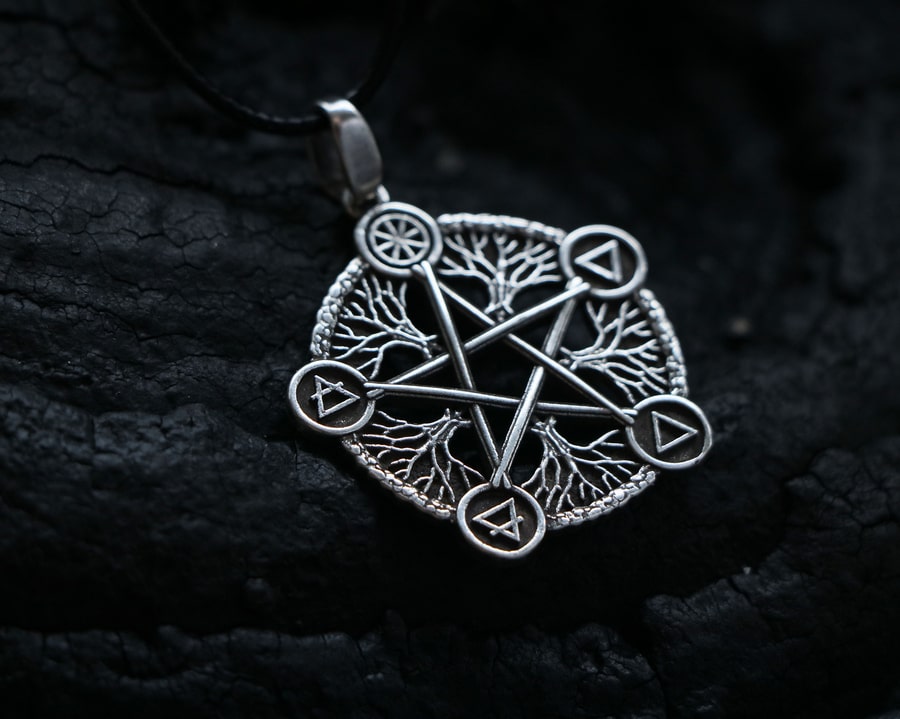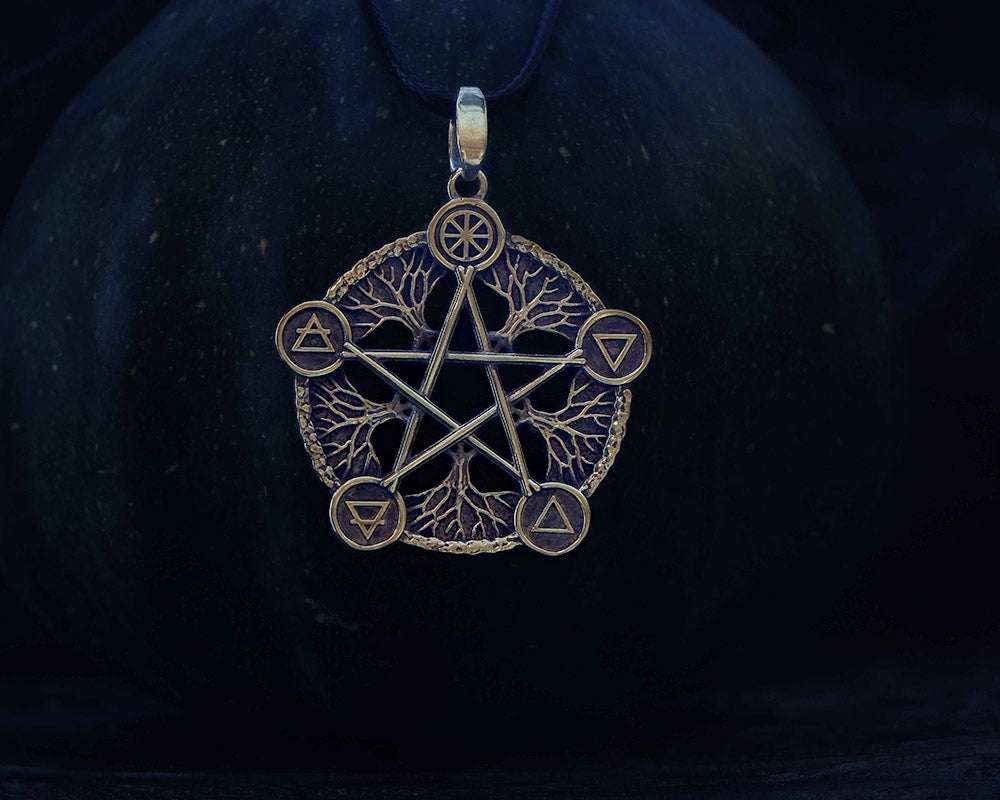 Pentagram necklace with five elements
Material:
925 Sterling Silver
The pentagram is one of the oldest and most important attributes of witches and sorcerers.
Being essentially a universal talisman, a pentagram, which is fully handmade by a master jeweler, can equally be a protective amulet, it can enhance the magical abilities of a witch or a sorcerer. It is also an embodied symbol of the five Elements, an amulet, that will bring harmony into your life and magic.
The elegant, carefully crafted tree branches will also allow this magical pendant to be used as a healer's tool in the treatment of various diseases.
The pentagram necklace is just perfect for self-expression - let the world know about your powers!
* Necklace length:29.5" (75cm)
* Pentagram size: 1.2x1.2 inch
* Material: Silver plated Brass - 925 Sterling silver - Bronze - German Silver
* Black cotton cord (length of necklace can be adjusted with sliding knots)

Please be attentive to the information about international delivery which you can find there 

5 elements pendant
Not real sterling silver. I thought that's what I ordered. Other than that, it's beautiful. Love it
Pentagram necklace with 5 elements
This pendant is awesome! It's exactly what I was hoping for. Beautiful!! The Pagan Workshop wrapped and packed my order very thoughtfully.
Amazing craftsmanship
A beautiful piece of jewelry magick, & surprisingly good shipping, we ordered this at the same time as another item from ukraine, & this arrived 2 weeks ahead of schedule.
Amazing pendant
Blessings💜 I 1st saw this pendant in a Facebook group and I fell in love with it and knew I needed it - it called to me that much. I looked through the shop's other items and found another pendant for my kiddo who's 20th birthday was last Monday. These arrived super quick and packaged with care. I look forward to shopping again. Thank you soooo much. Blessed be💜💙
As described. Shipping took a little long but it was coming from the Ukraine and there's a war going on so it's understandable. I've been wearing it daily. I like it