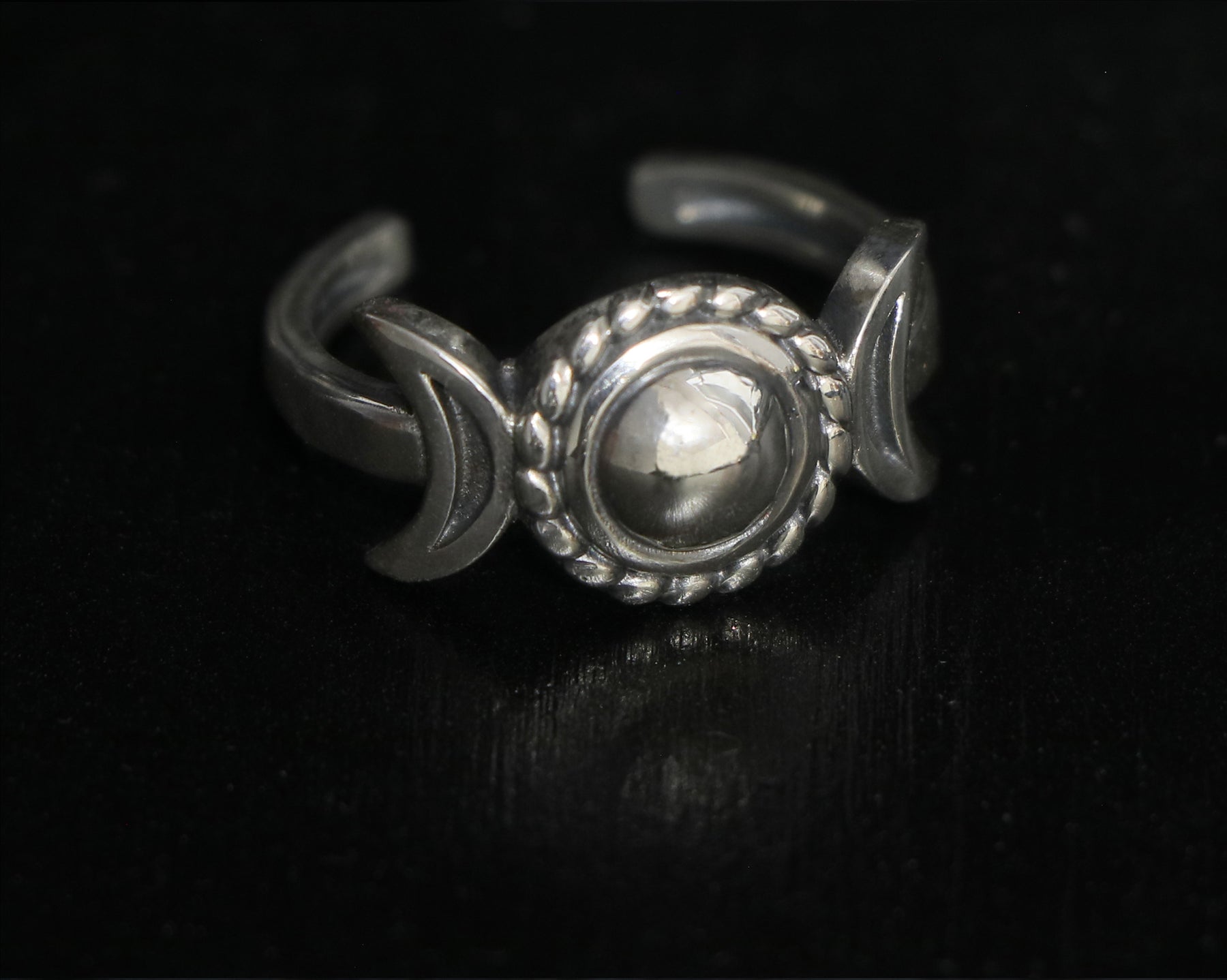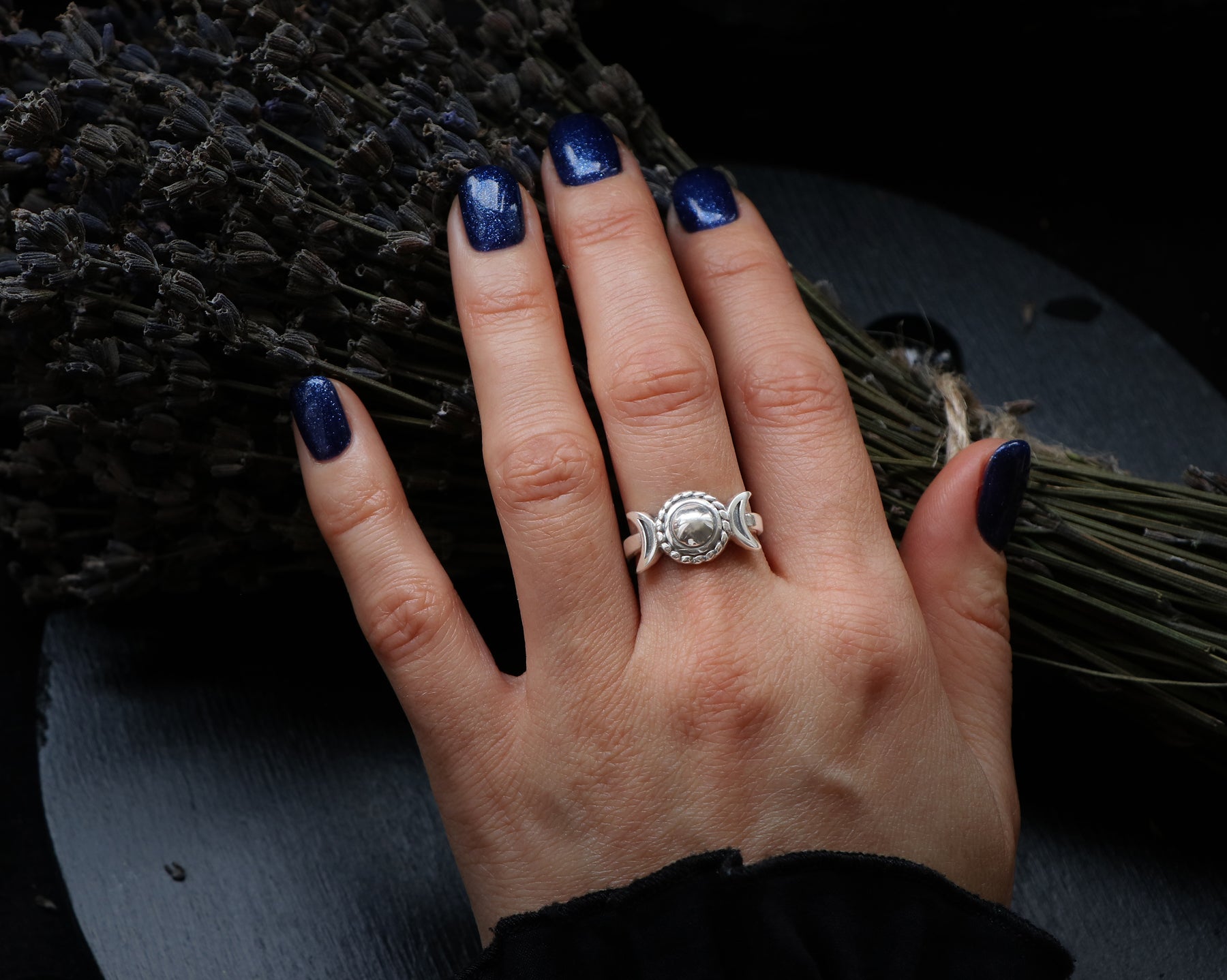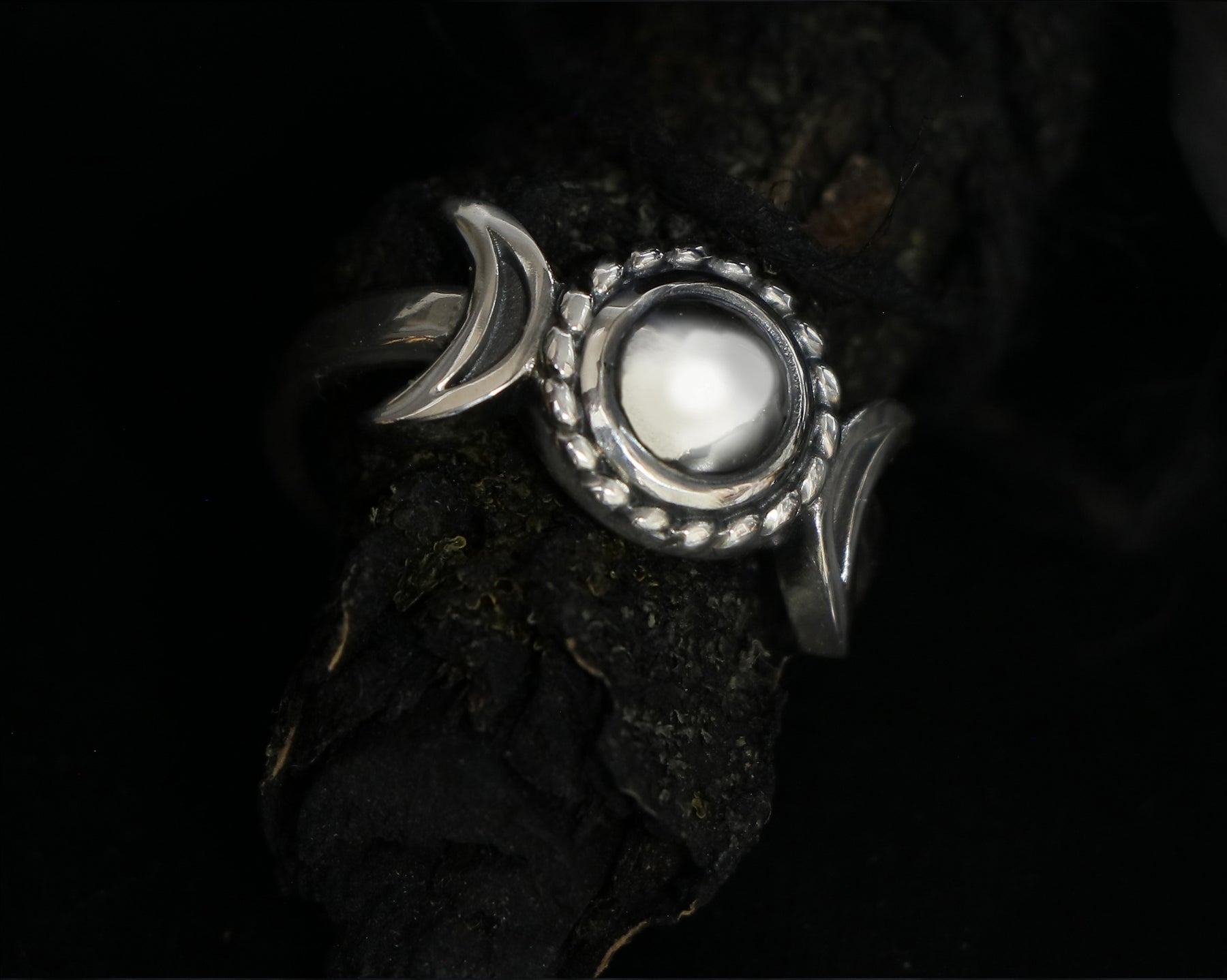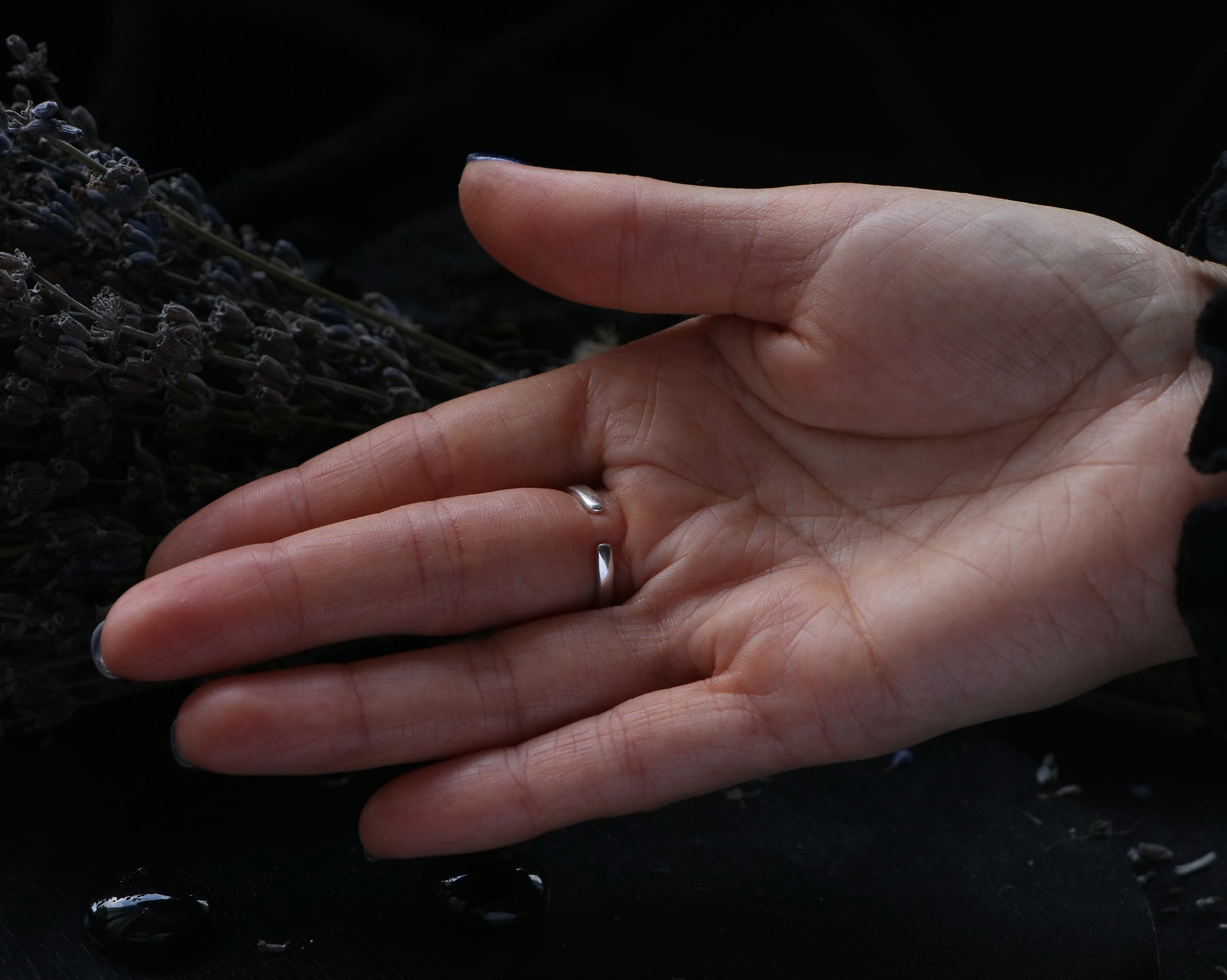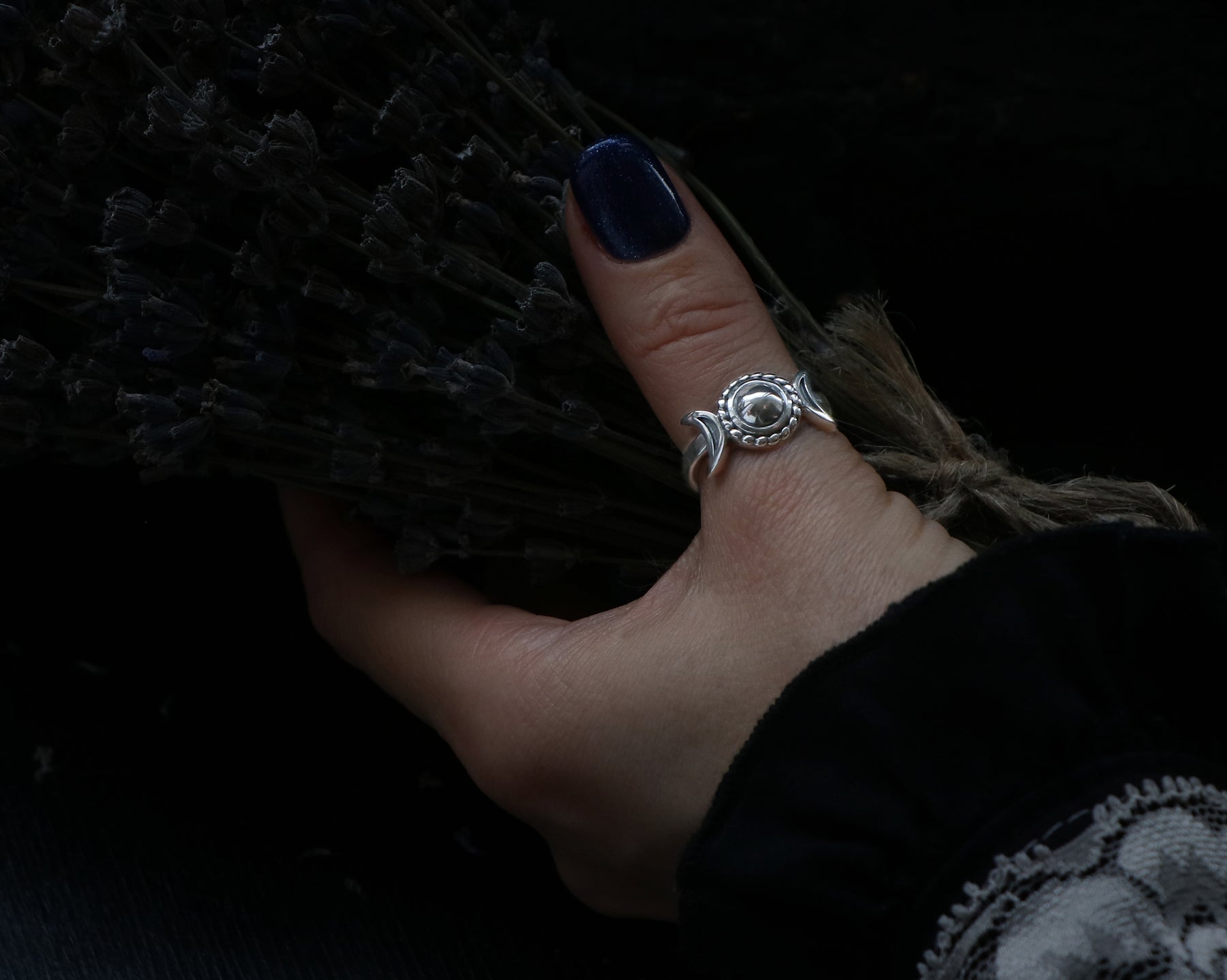 Triple Goddess adjustable Ring
Material:
925 Sterling Silver
For those, who love minimalism and Boho styles, we have made by hand this beautiful amulet ring with care and love. Little Triple Moon, a sign of the Great Goddess, can adorn your hands with sterling silver or bronze - this choice is always yours!
Because of its front size, it can fit your other rings and amulets so stylish, that everyone will notice your strong connection to Moon and powers of young Maiden, loving Mother and wise Crone.
For your comfort, this talisman is made fully adjustable, and can be your everyday perfect companion without any problems!
* Size: Fully adjustable
* Material: 925 Sterling Silver - Bronze
Please be attentive to the information about international delivery which you can find 
there