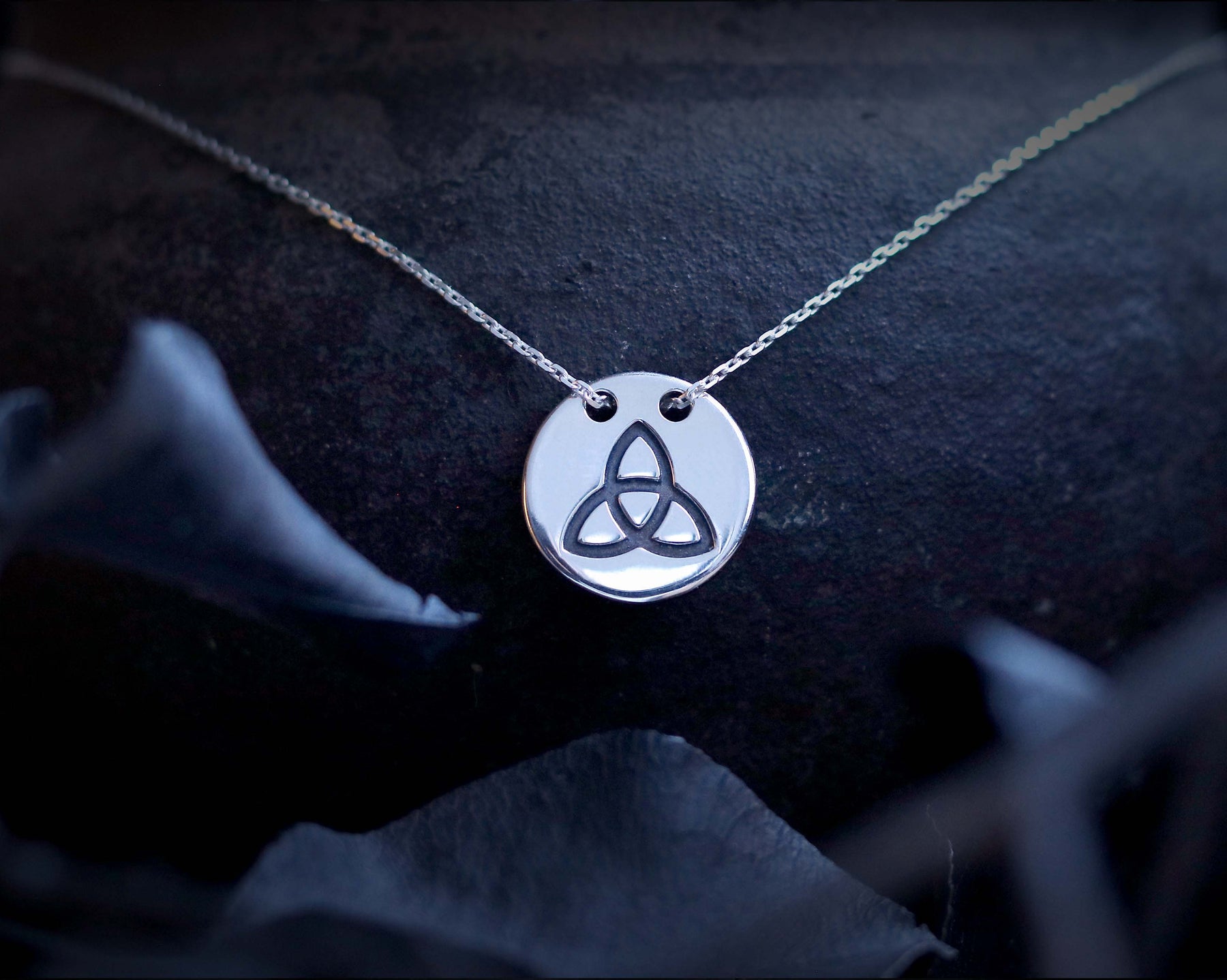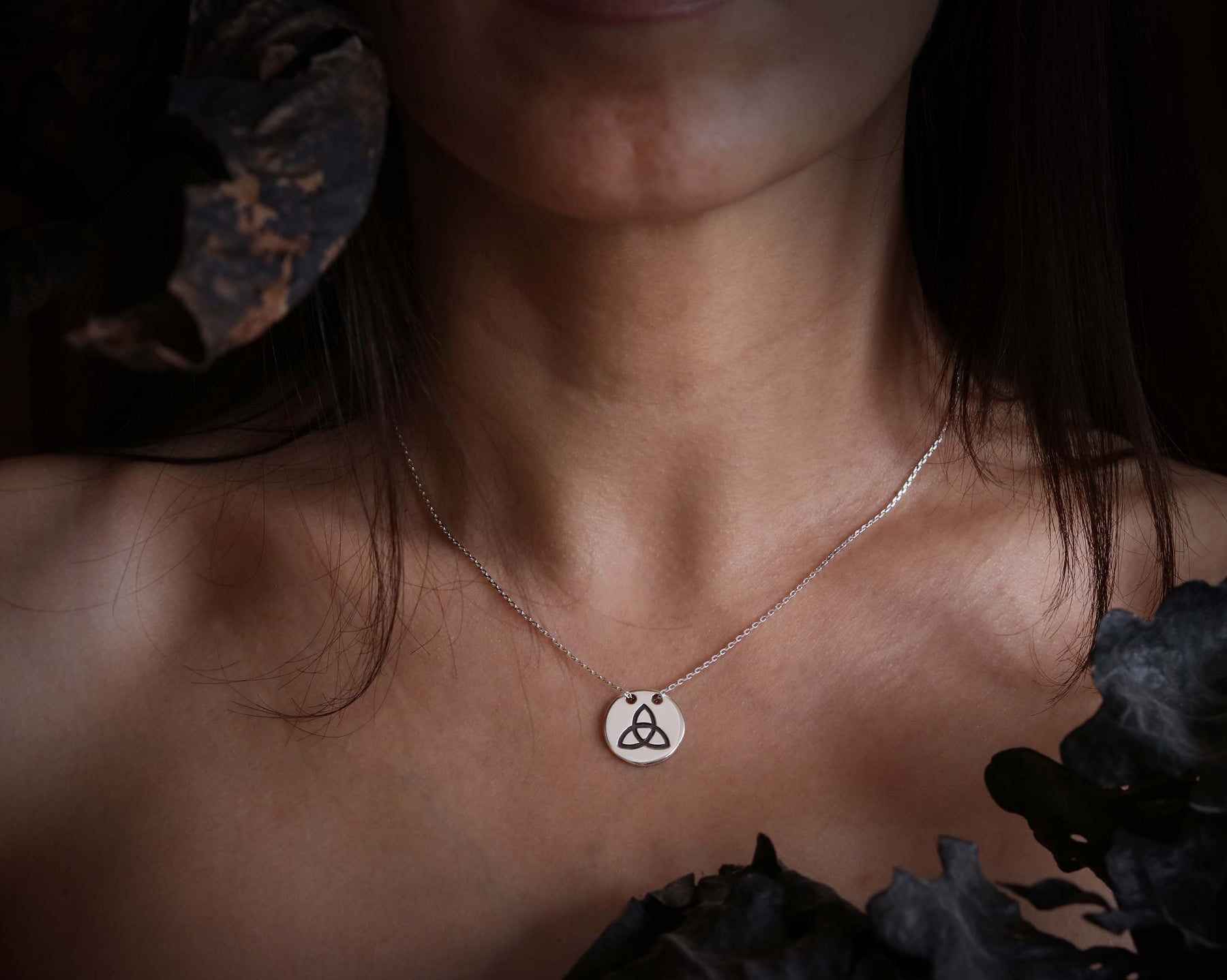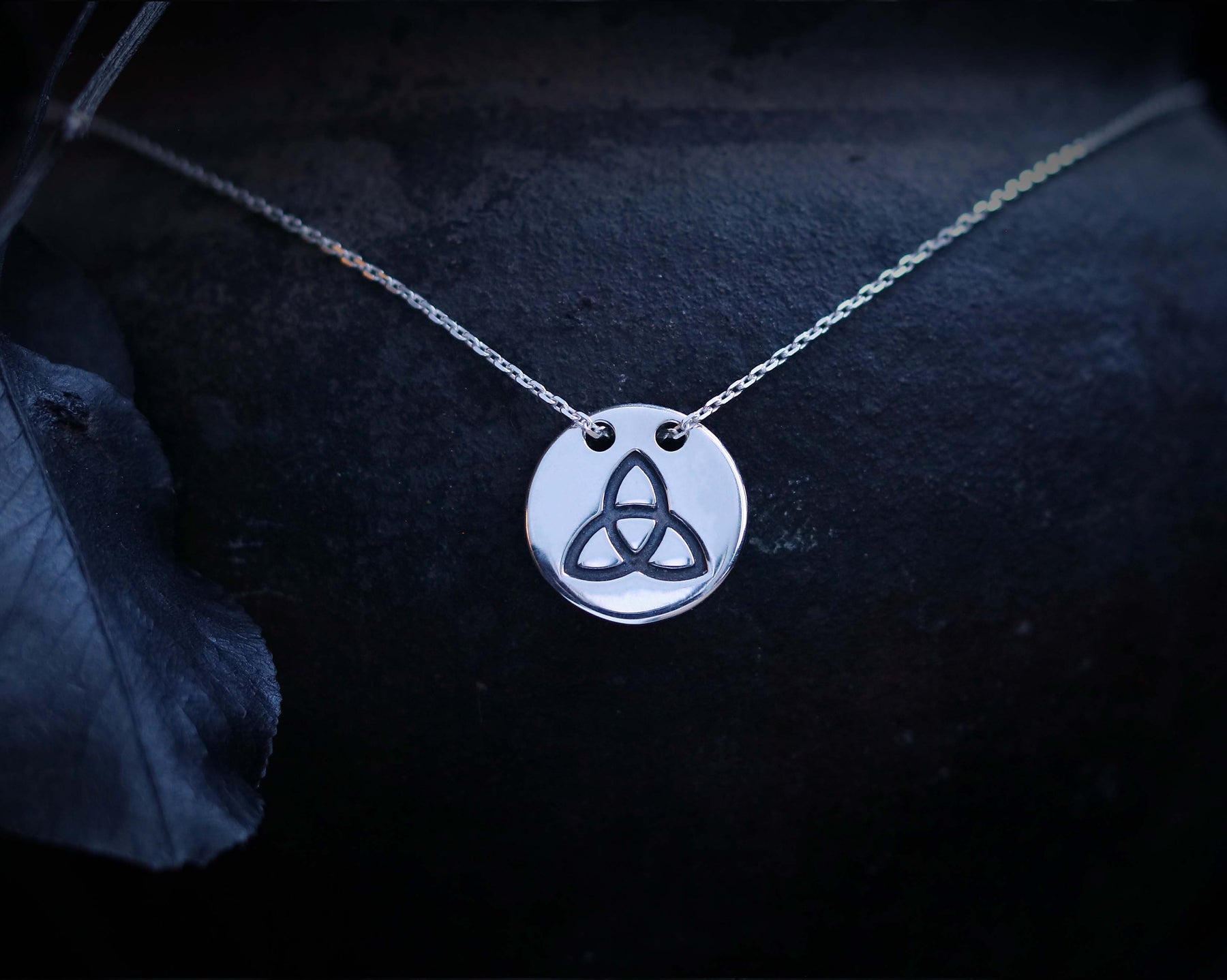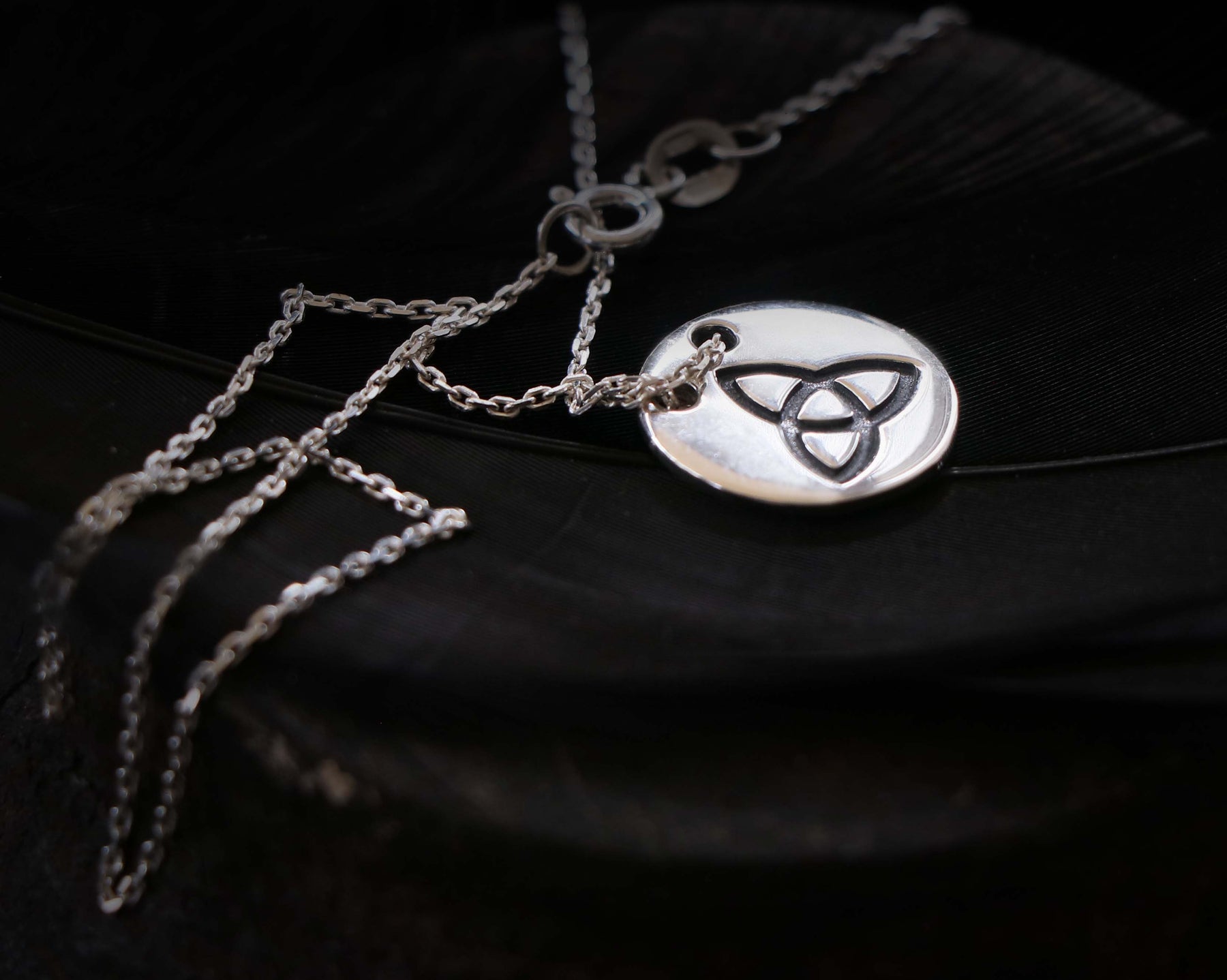 Triquetra Necklace WITH CHAIN
Material:
925 Sterling Silver
* Triquetra pendant Size: 0.6"х0.6 inch or (1,6x1,6 cm)
* Material: 925 Sterling Silver
* 925 Sterling Silver chain with a lobster lock (Fixed size: 15.7 inch)
Triquetra is one of the oldest Celtic symbol, it symbolize the triple goddess (maiden-mother-crone). Over the centuries it has become the symbol for the Holy Trinity. The symbol is often used to represent the 3 fundamental elements – air, water, and earth or the infinite cycle of life. It is also known as a rune of protection.
Please be attentive to the information about international delivery which you can find 
there
Triquetra with chain
Necklace is lovely and low key for times I need to fly under the radar (at work). Item shipped really fast