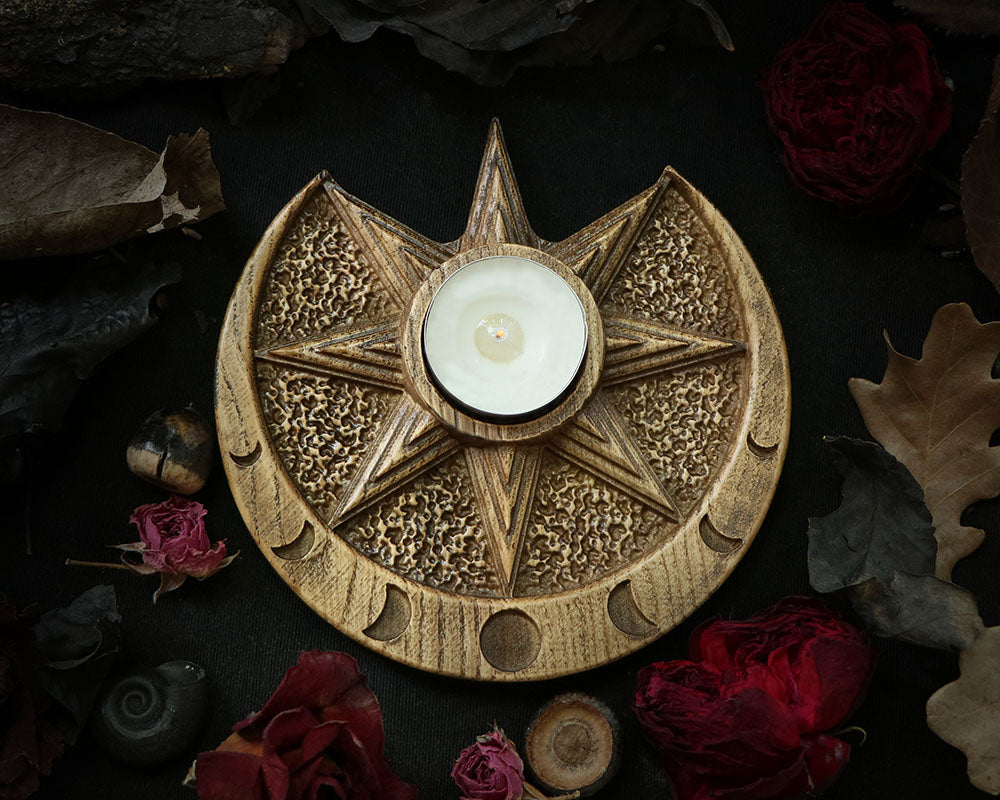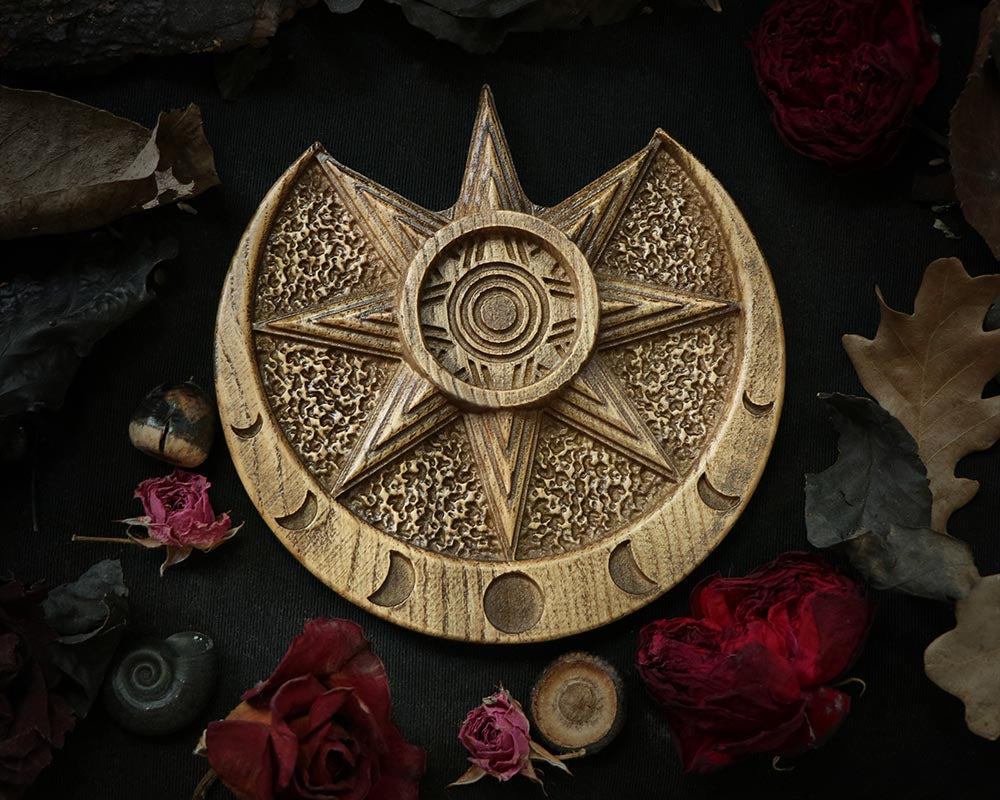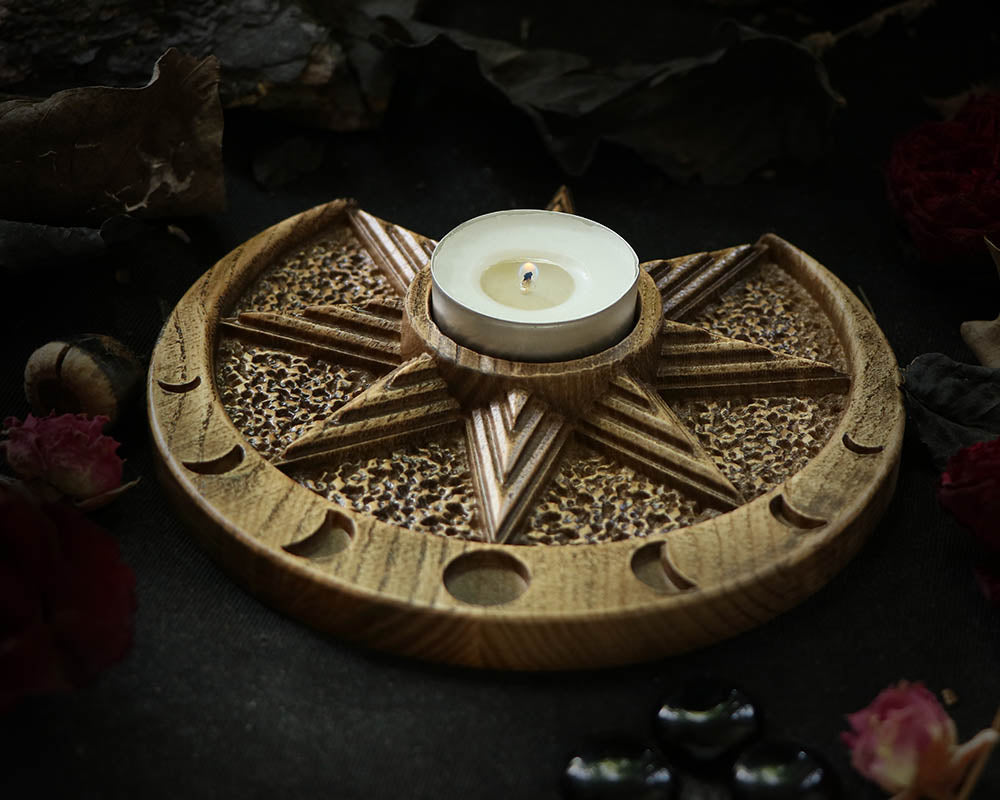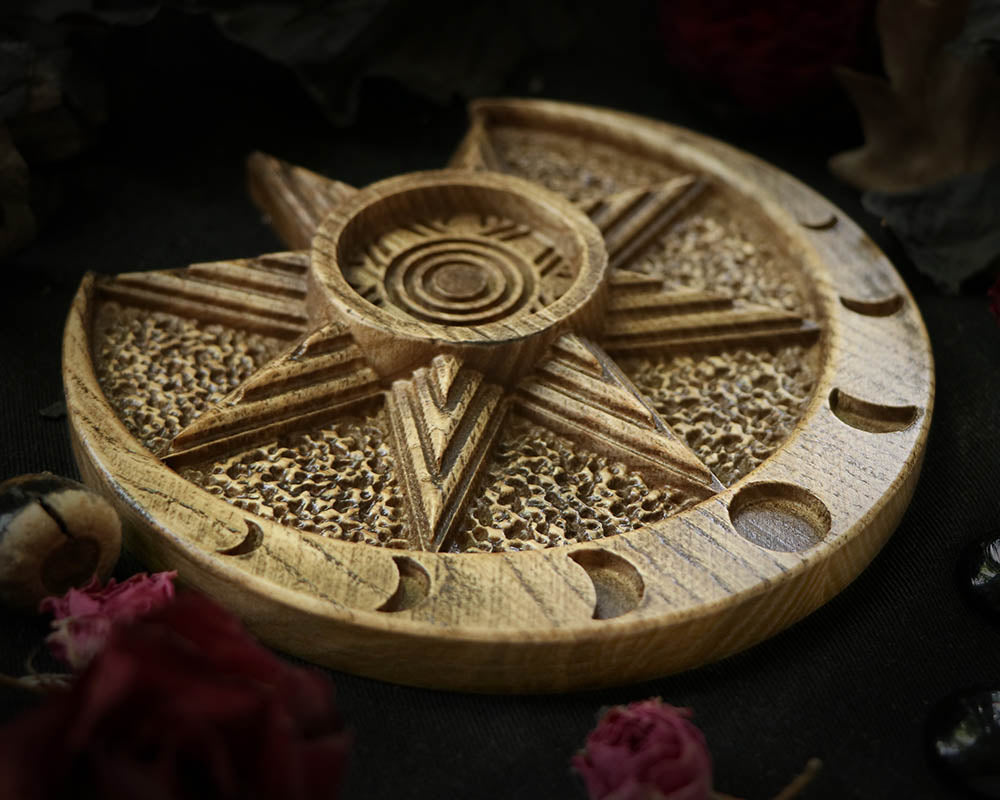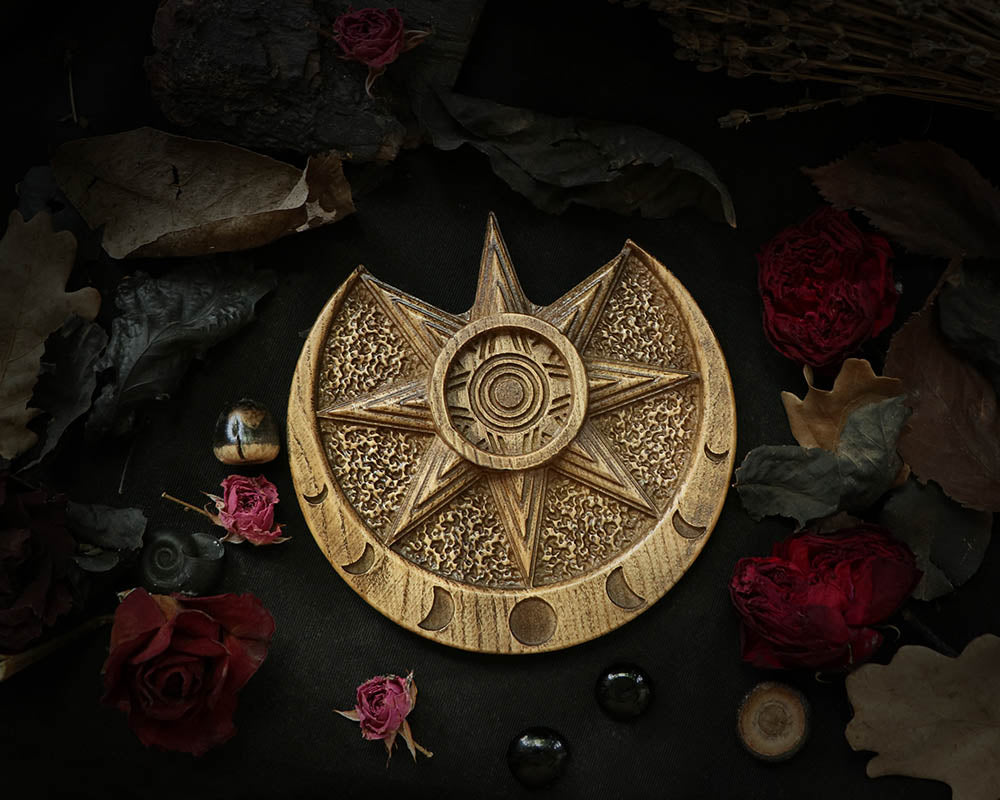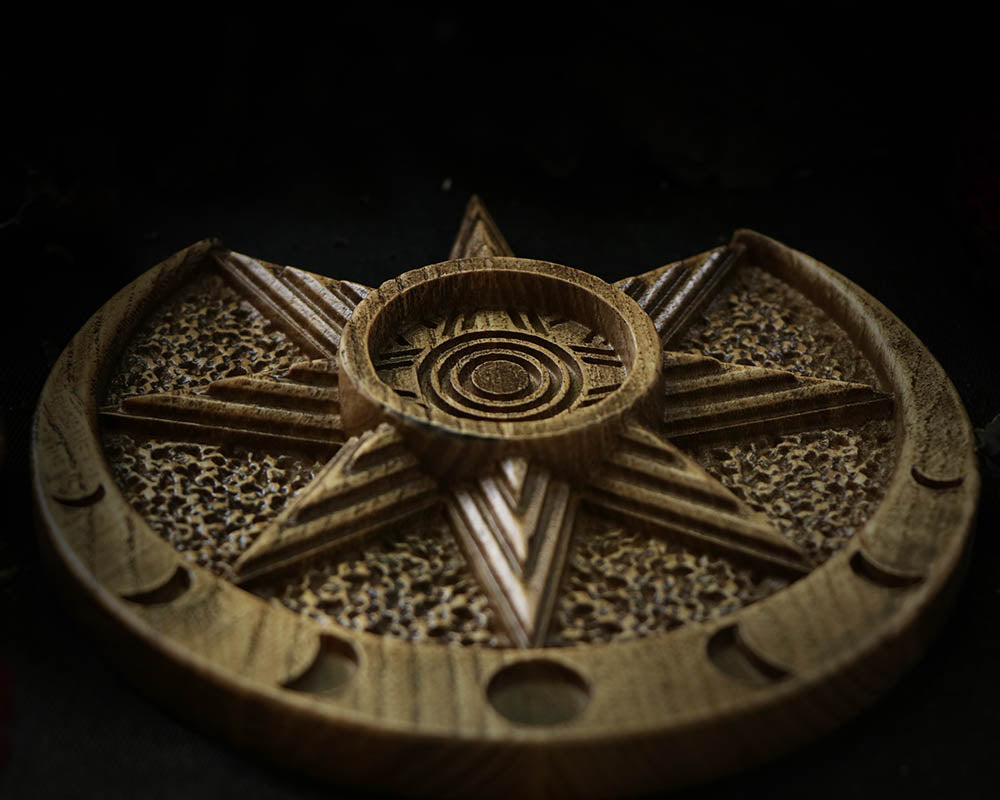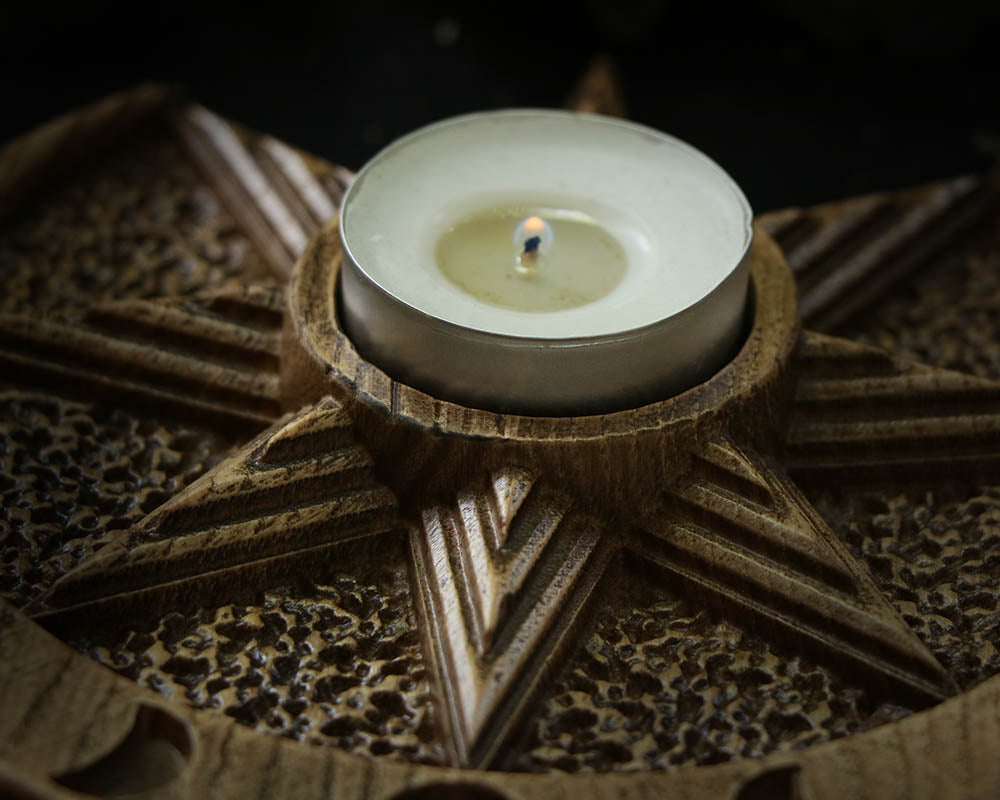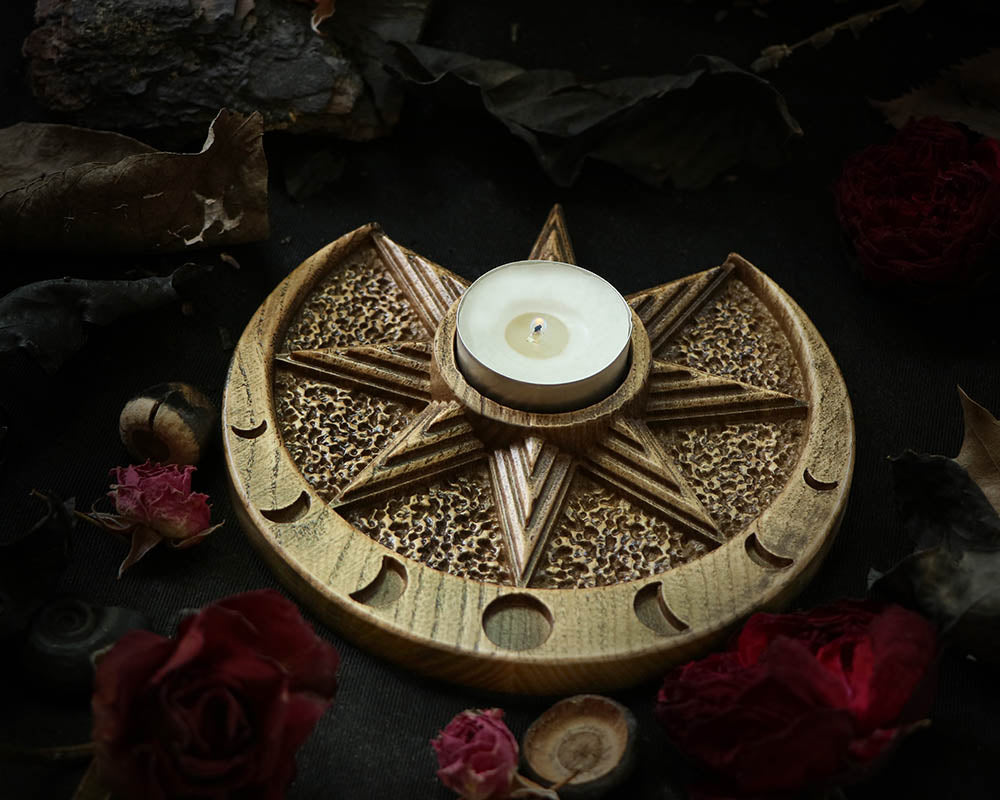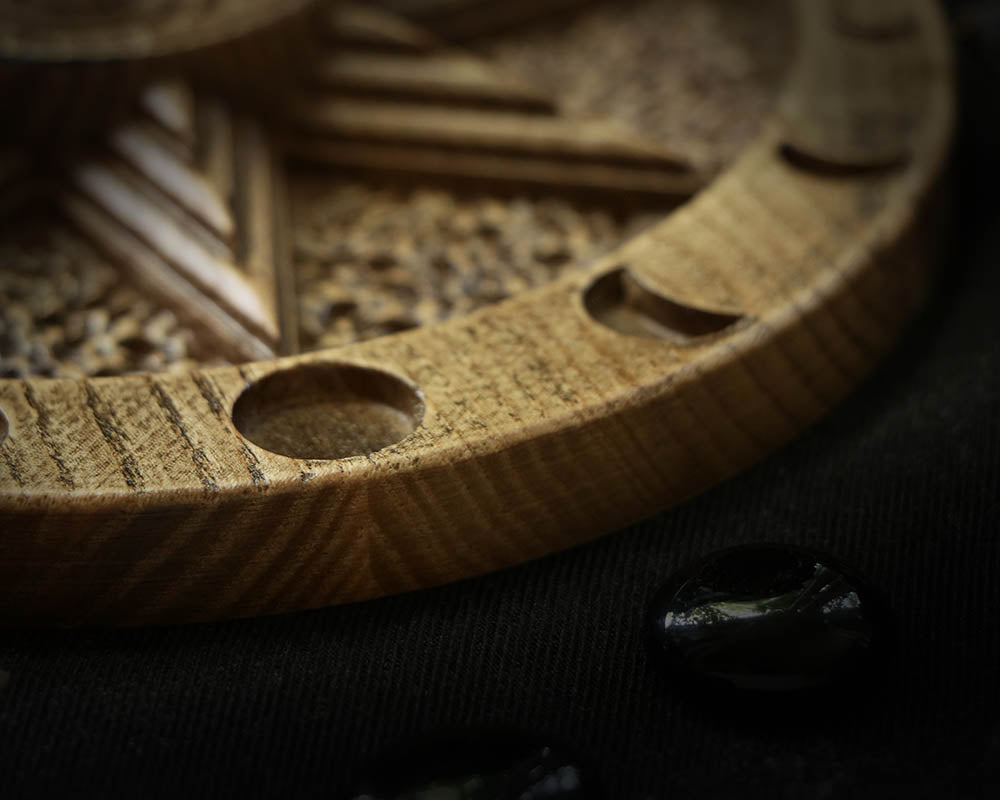 Ishtar Goddess WOODEN Candle holder made of ASH-TREE
The Ishtar-Inspired Wooden Candle Holder: A Tribute to the Assyrian Goddess

Meticulously crafted as a homage to Ishtar, the Goddess also known as Inanna or Astarte, this exquisite wooden candle holder embodies the essence of her divine power and beauty. The intricately carved designs beautifully mirror Ishtar's celestial enchantment.
Place a candle within and watch as the flickering flame casts mesmerizing shadows, creating an enchanting ambiance. Embrace the enchantment of ancient mythology and invite the power of Ishtar into your space with our timeless wooden candle holder.

* Diameter of candle holder is: 5.5inch or ( 14 cm )
* Height: 0.6 inch or ( 1.6 cm )
* Material: Wood, varnished Ash-Tree

*** DO NOT LEAVE BURNING CANDLE UNATTENDED ***

*This product is created to order: from date of purchasing to shipping it takes 3-5 days.
*Each woodcarving product is unique, and will be a little bit different from the one you see on the photo

-Worldwide shipping by standard airmail (with tracking), from Ukraine, Europe.
-Photo color can vary because of the computer monitor you are using.


*** Please be attentive to the information about international delivery which you can find there 

Design and copyrights by Pagan-Workshop