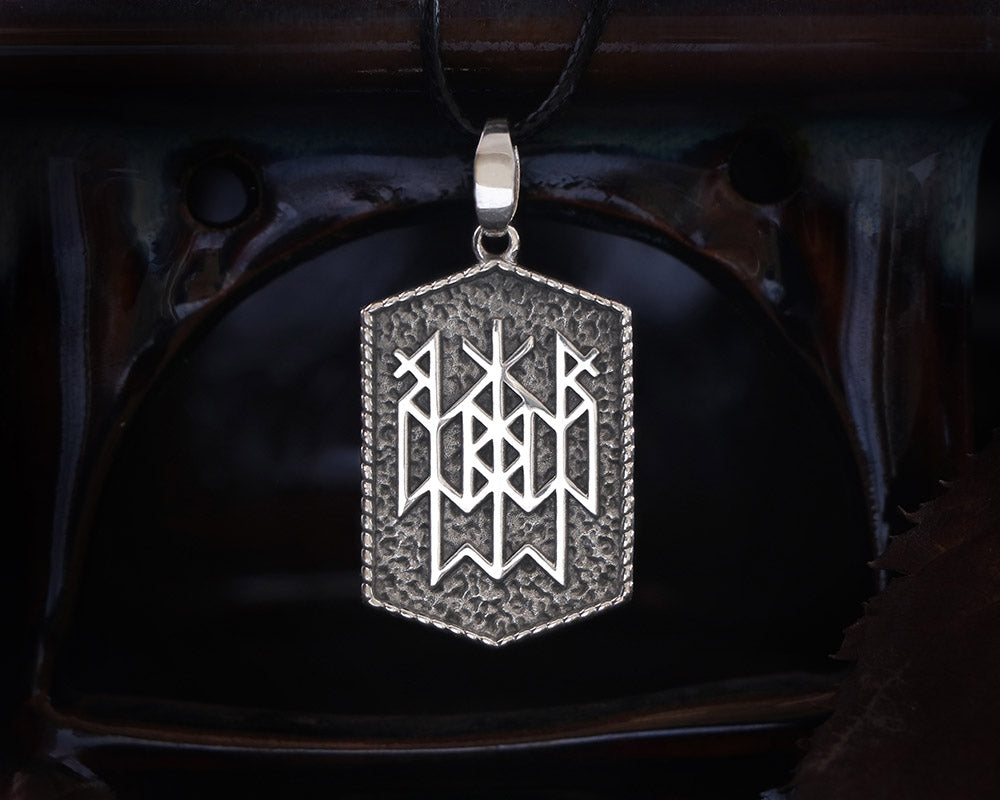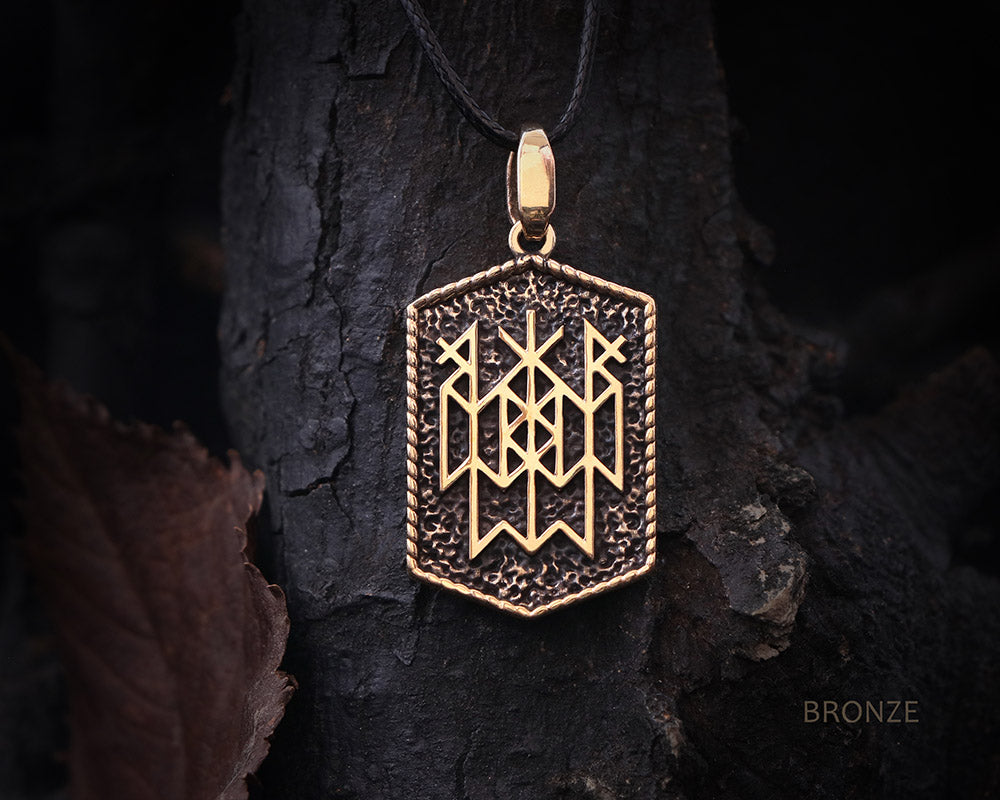 PROTECTION RUNE AMULET
Material:
925 Sterling Silver
* Necklace length:29.5" or (75cm)
* PROTECTION RUNE AMULET: 1.2x0.8 inch (3.3х2.1 cm)
* Material: Silver plated Brass or 925 Sterling silver
* Black cotton cord (length of necklace can be adjusted with sliding knots)
In modern world such words as 'magic', 'wizardry' and so on are not attributes of fairytales, legends and parts of sacred sins any more. On the contrary, in our realities, almost the every second one does magic. And very often, the purposes of some magicians are far from virtuous. With that in mind, it is worthwhile for every wise and experienced magician to be in possession of some defense from mean magic influence.
This runic ligature owns just the appropriate abilities for these purposes. It defends from curses, bad eyes, magic diseases, energetic vampirism and in general from any negative influence aimed to damage the health or wealth of its owner.
The defense of the amulet itself is not aggressive. It construct some sort of a membrane around the owner's body that does not allow any negative energy to penetrate inside. Nevertheless, if the owner of the amulet wishes to cause harm to someone who is attacking, in this case the amulet is able to deal with this, too.
That is why, if you want to feel yourself under the protection within and outside your activities, this amulet has the very useful functions for this and will serve you great.
Please be attentive to the information about international delivery which you can find 
there
Protection Rune Amulet is exquisite and is more than I could imagine. The details are exceptional and beautifully done! Thank you! ?
Exactly what I was looking for at the time! Thank you!