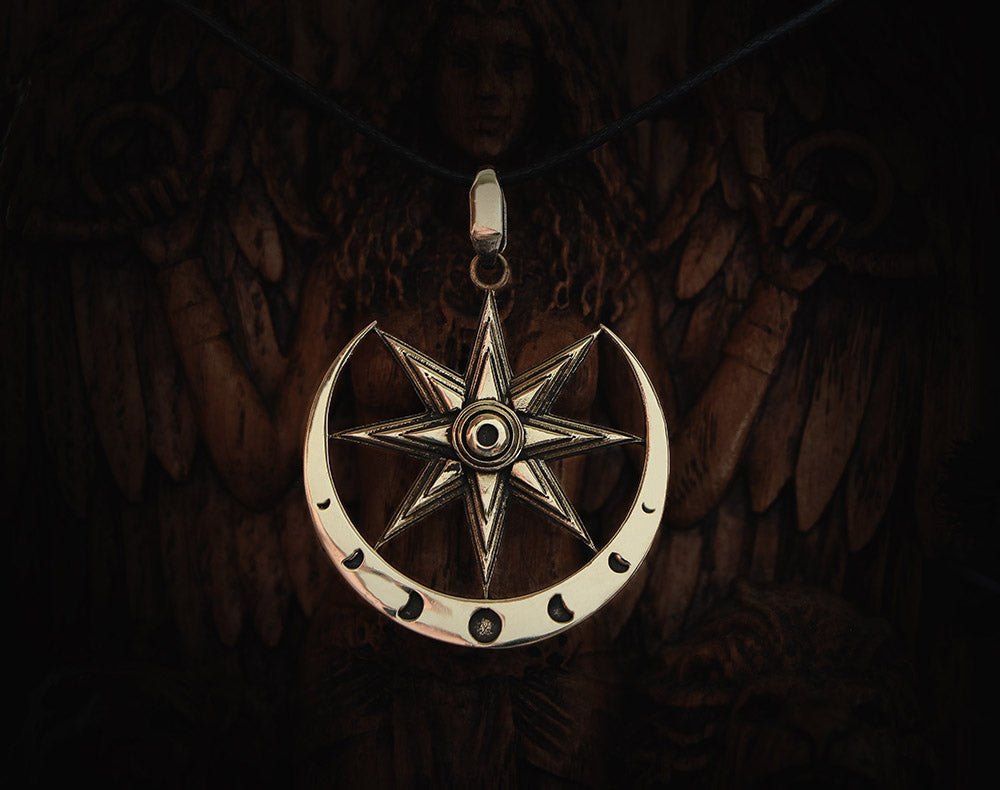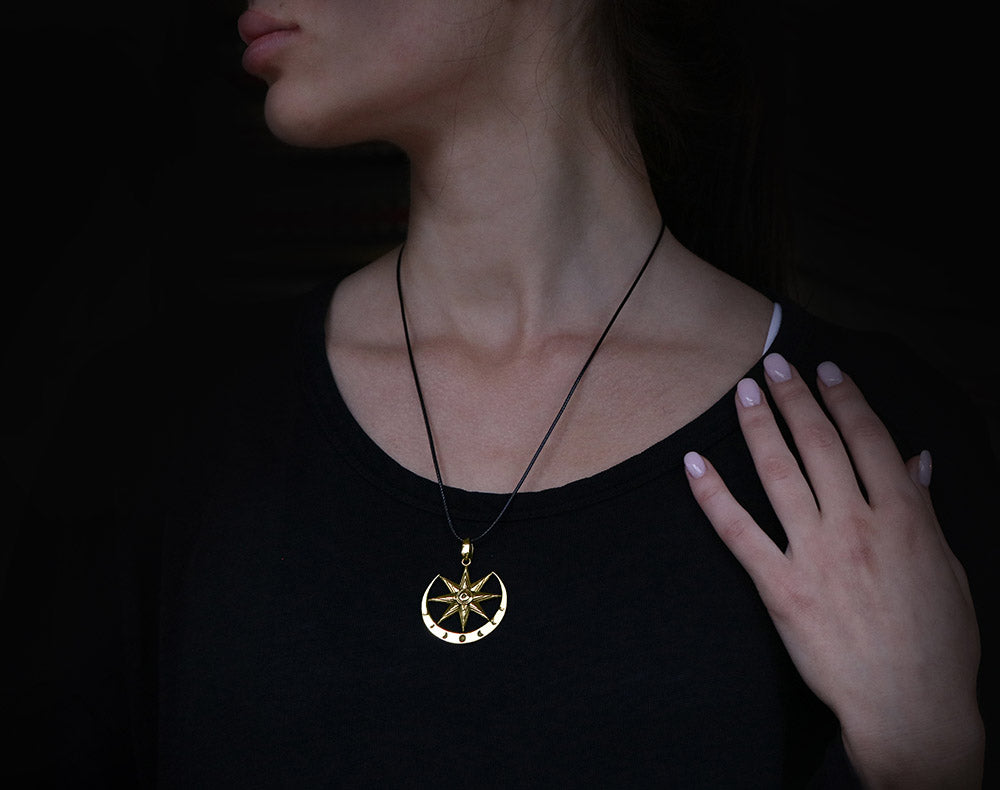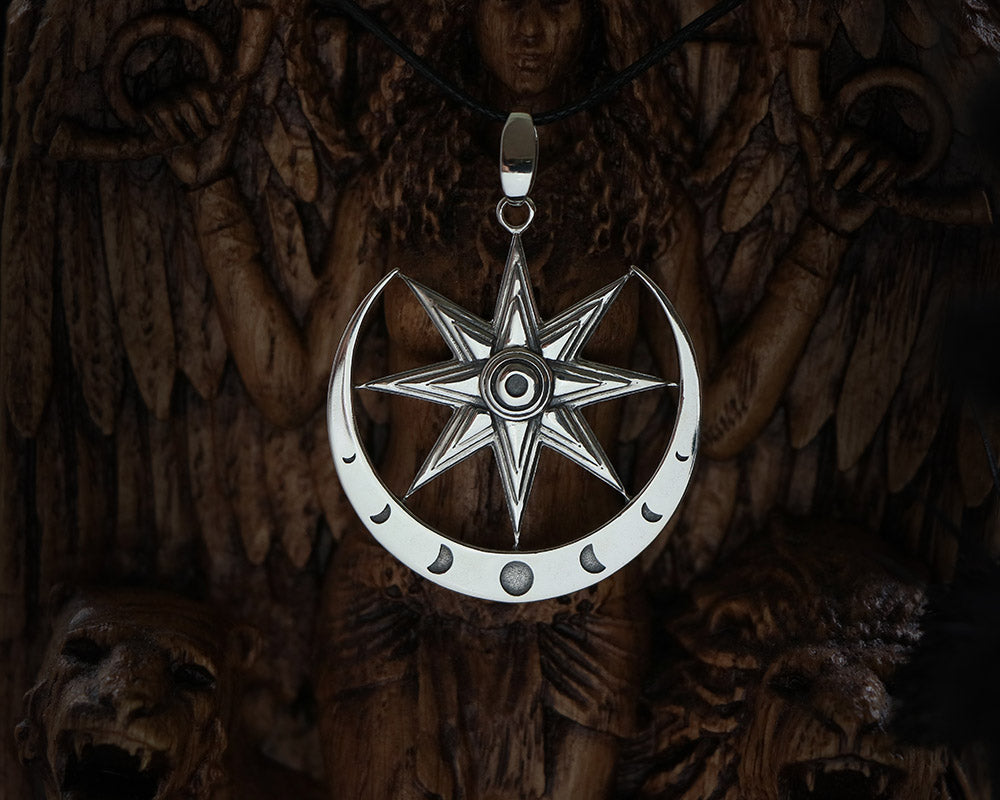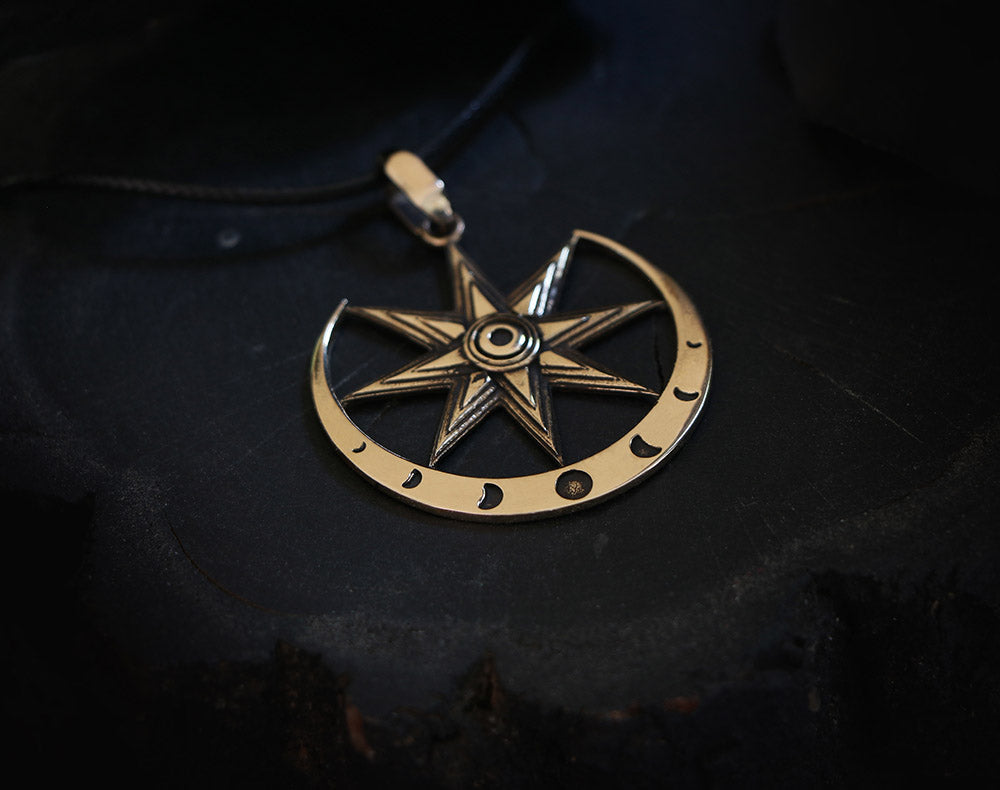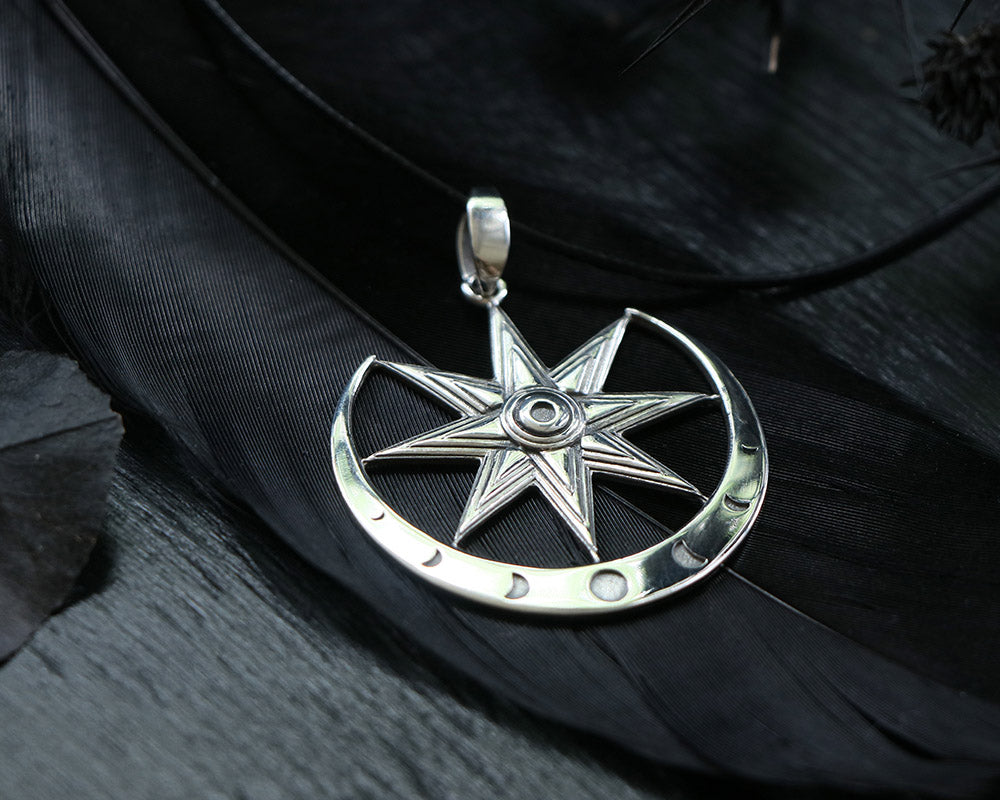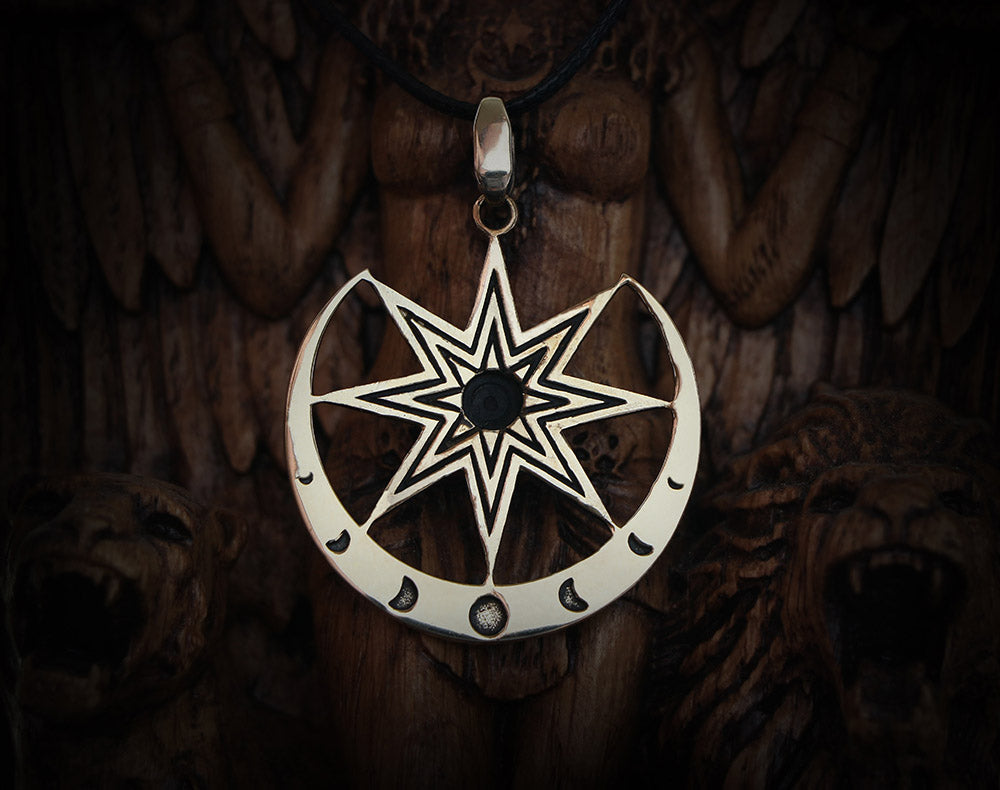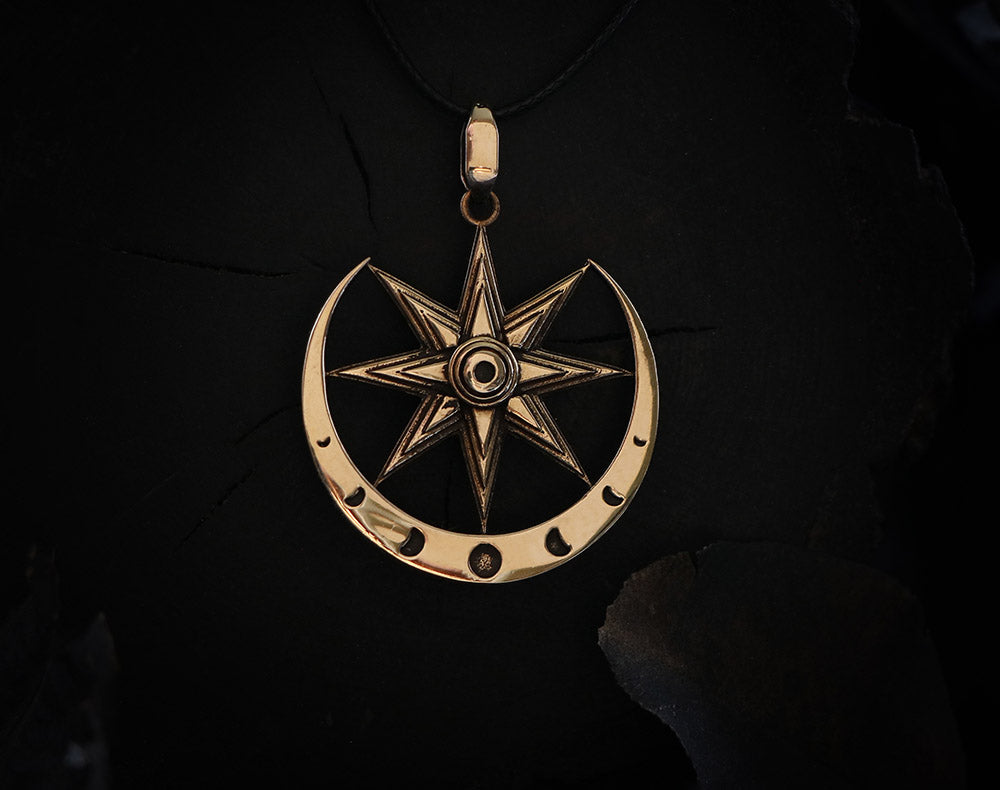 ISHTAR / INNANA Goddess Necklace
Material:
925 Sterling Silver
The exquisite Ishtar Necklace, a stunning piece inspired by the ancient Assyrian culture. This celestial necklace features a captivating Inanna pendant, meticulously crafted from 925 Sterling Silver or Bronze.
The Ishtar Necklace pays homage to the Assyrian goddess of love, beauty, and war, Ishtar. this Astarte pendant captures the essence of the ancient Assyrian jewelry tradition.
Embrace your connection to the celestial realm with this star necklace, radiating elegance and mystique. The Ishtar Necklace is not only a symbol of ancient heritage but also a timeless accessory for those who appreciate the beauty of wiccan pendants.
Handcrafted with utmost care and attention to detail, this Assyrian necklace is a true masterpiece. Its intricate design and quality materials make it a remarkable addition to your jewelry collection.
Indulge in the allure of the Ishtar Necklace and embrace the rich history and enchantment of Assyrian culture. Let its celestial charm and timeless beauty elevate your style and captivate those around you.
* Necklace length:29.5" (75cm)
* Pendant Size: 1.2x1.2 inch
* Material: 925 Sterling Silver - Bronze - German Silver
* Black cotton cord ( length of necklace can be adjusted with sliding knots)
Please be attentive to the information about international delivery which you can find 
there
Oh, my Goddess!
Just received my beautiful necklace! Fine, crisp detail, excellent workmanship! I will wear this beauty proudly - very, very pleased, thank you so much! Many blessings to you!