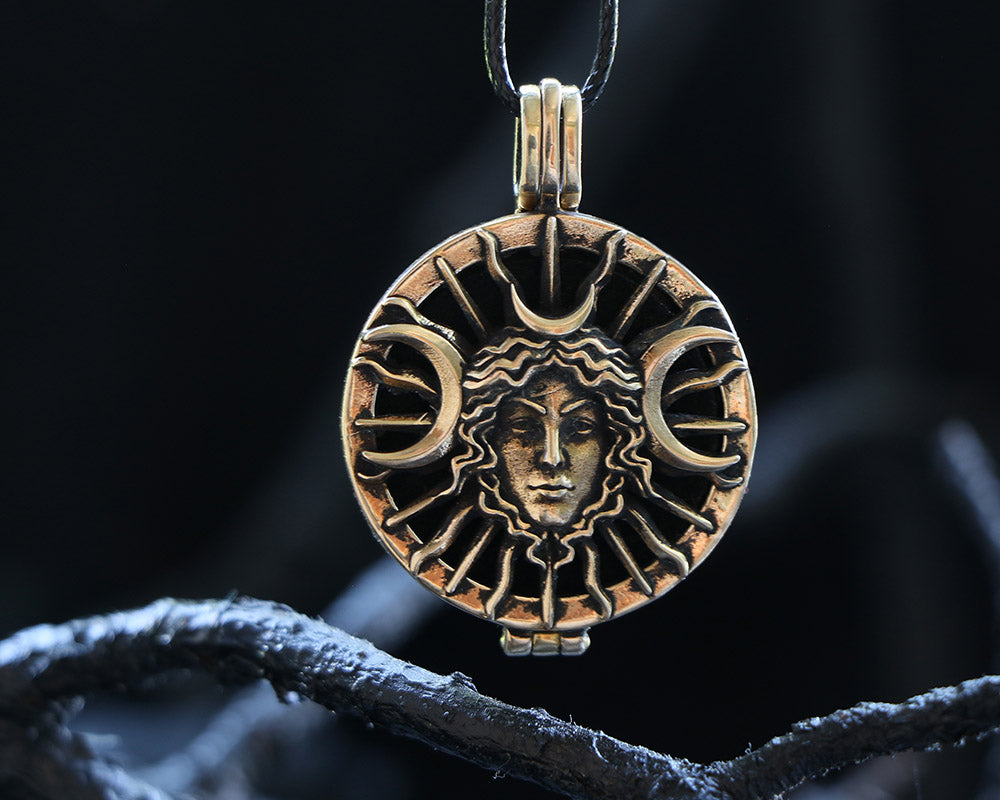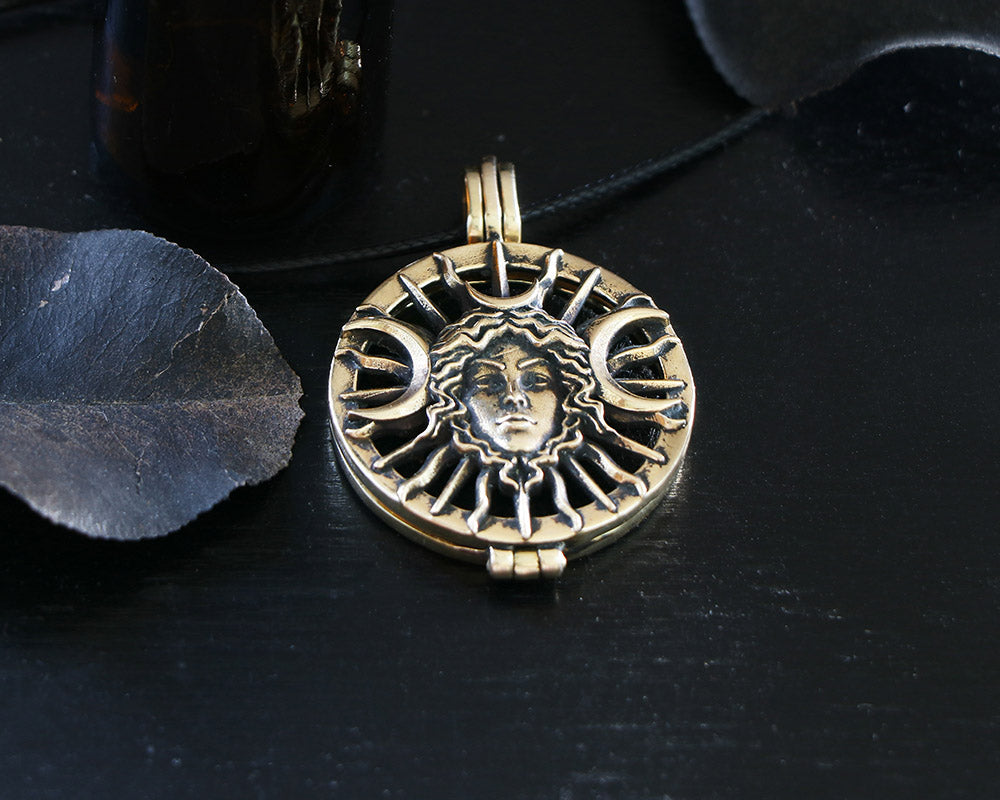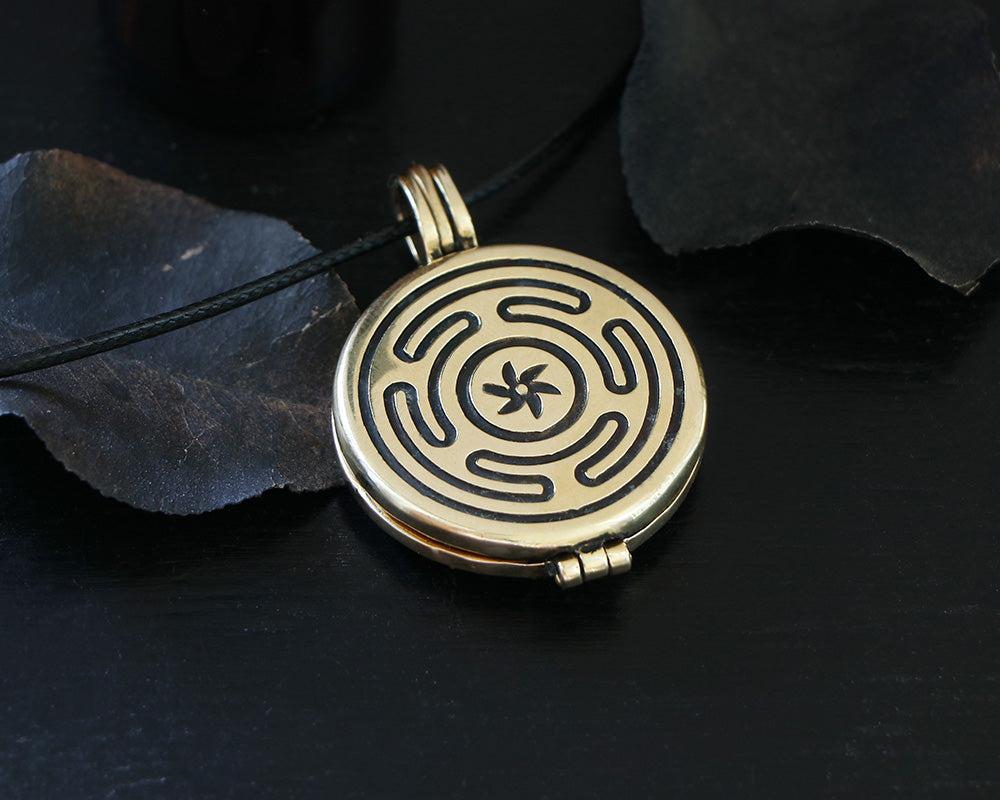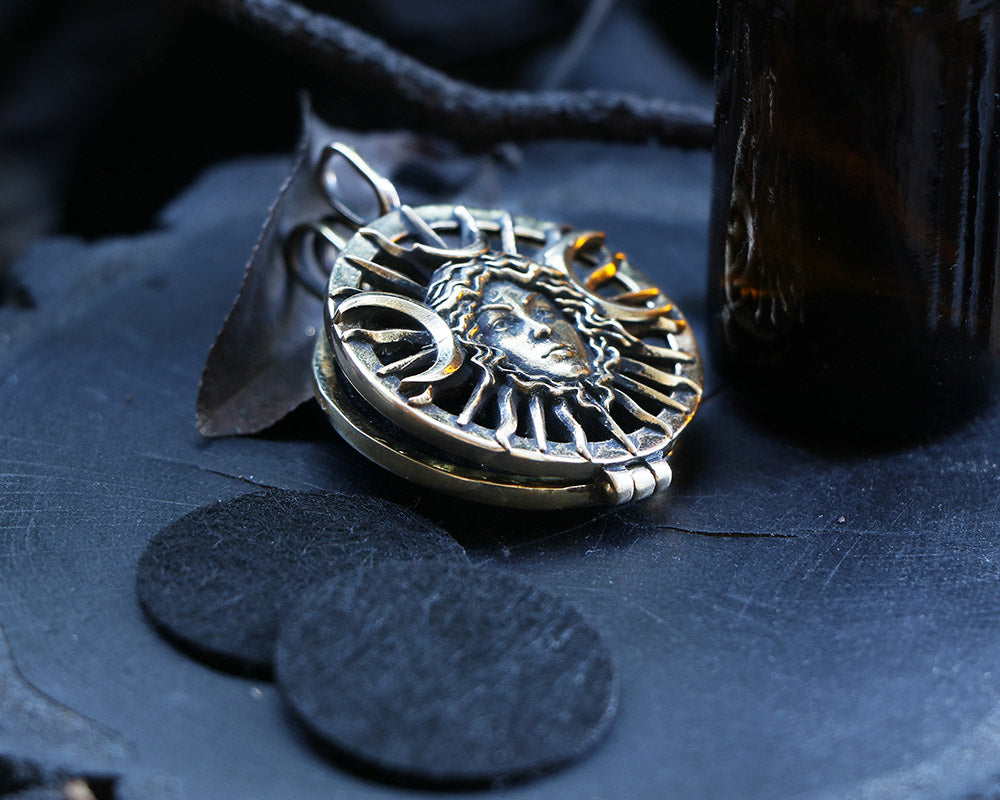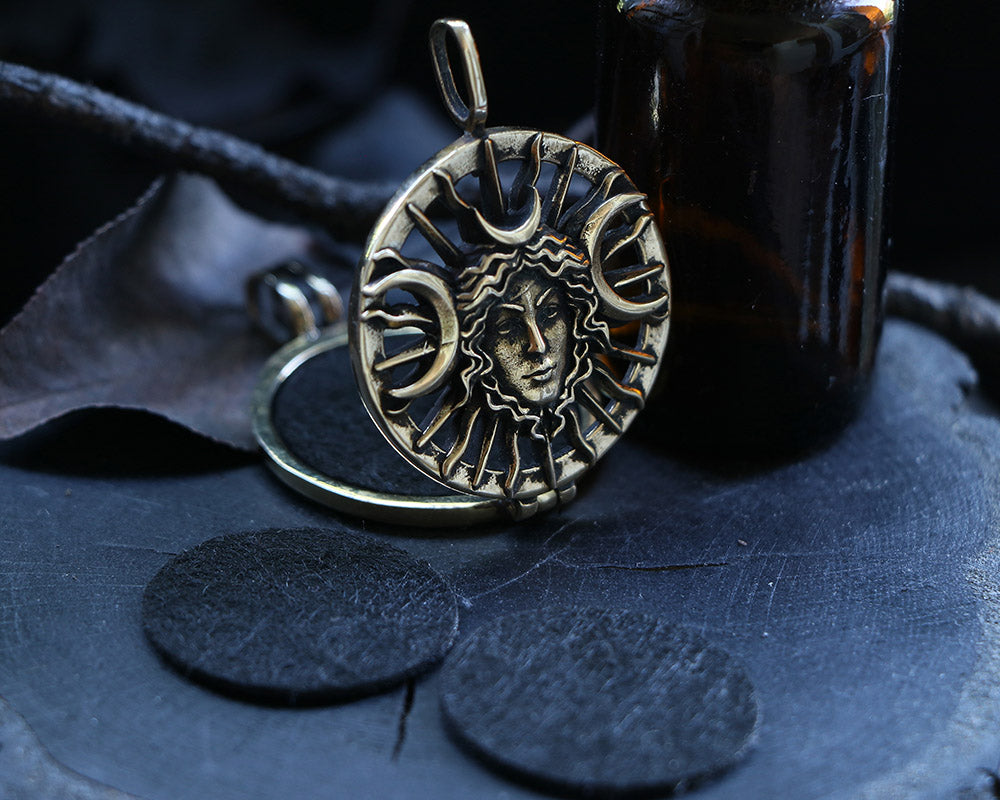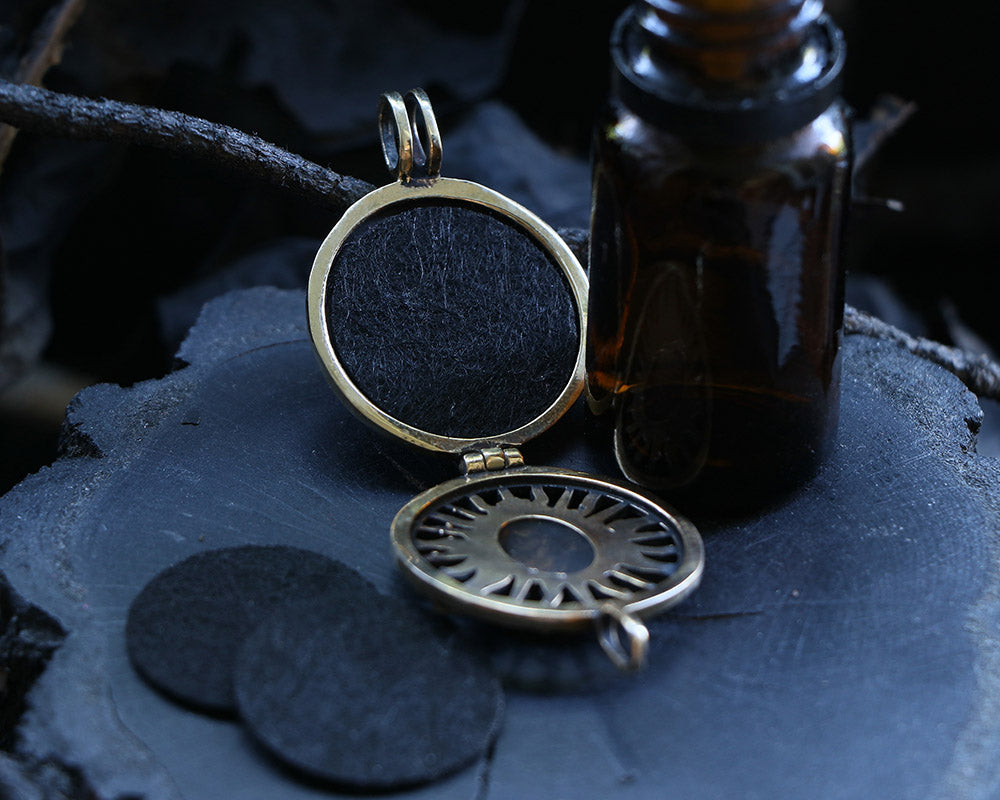 HECATE NECKLACE - Essential Oil Diffuser
Bronze Hecate's symbol necklace, with unique Triple Goddess charm can serve not only as an excellent tool for your magic and practice - this triple moon pendant can also give your body a special aroma of magical oil, enhancing your ritual even more. 
Shining Hecate Goddess gift is having a small container for essential oil, oil-based perfume or aromatic wax, dedicated to the Great Goddess.
Just touch your Hecate pendant, smell the fabulous aroma you have chosen - and your day will become full of magic and power!
* Necklace length:29.5" (75cm)
* Pendant Size: 1.5x1.2 4x3cm
* Material: Bronze
* Black cotton cord ( length of necklace can be adjusted with knots)
* Includes a three felt disc.

Please be attentive to the information about international delivery which you can find there