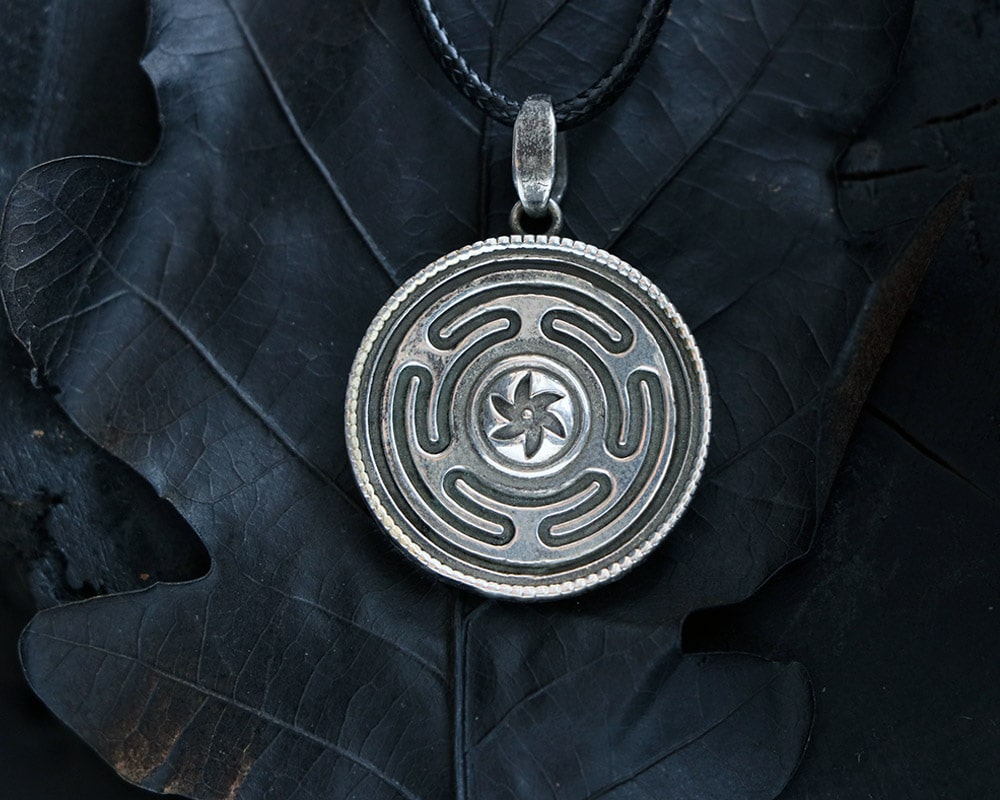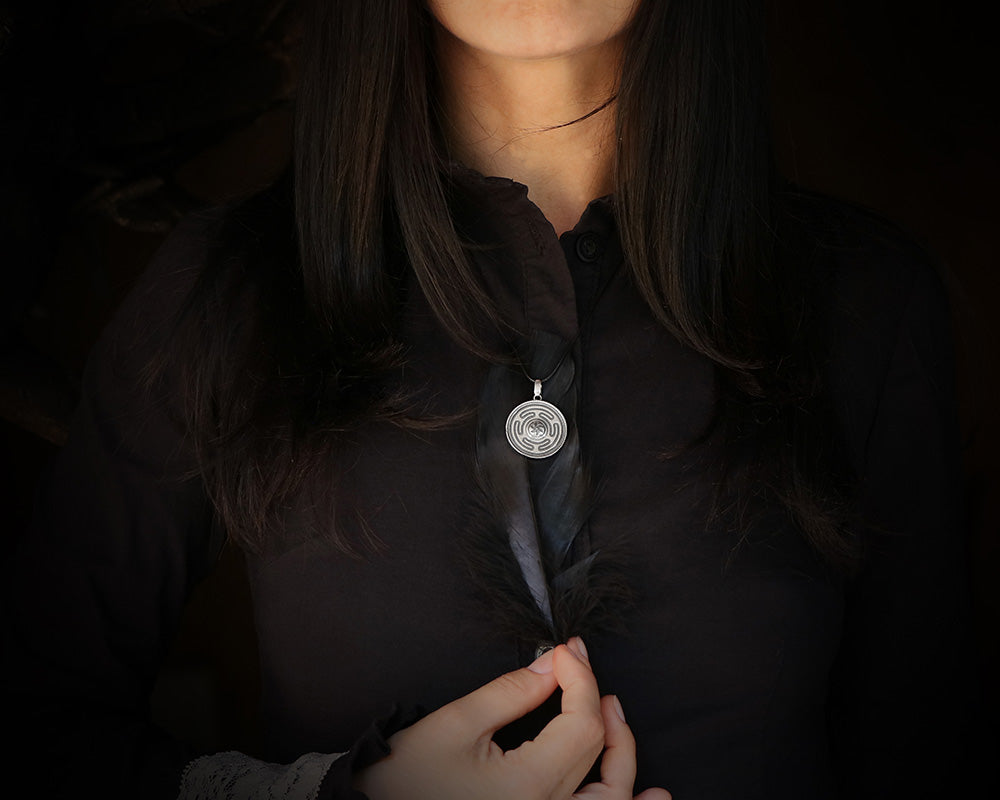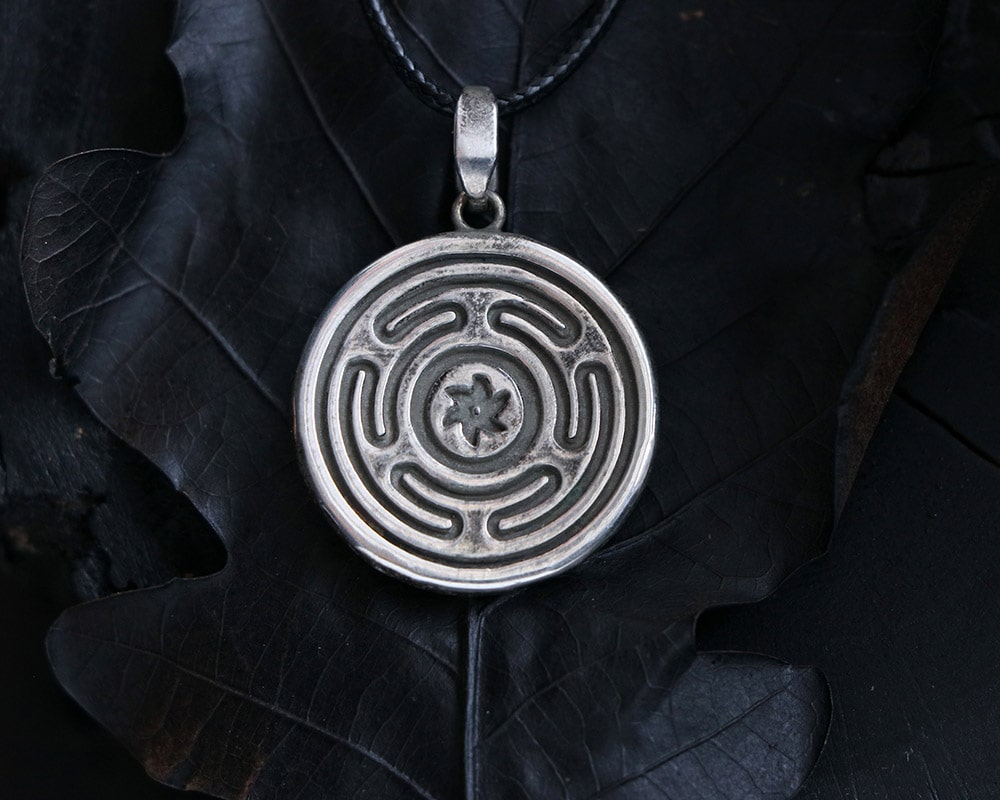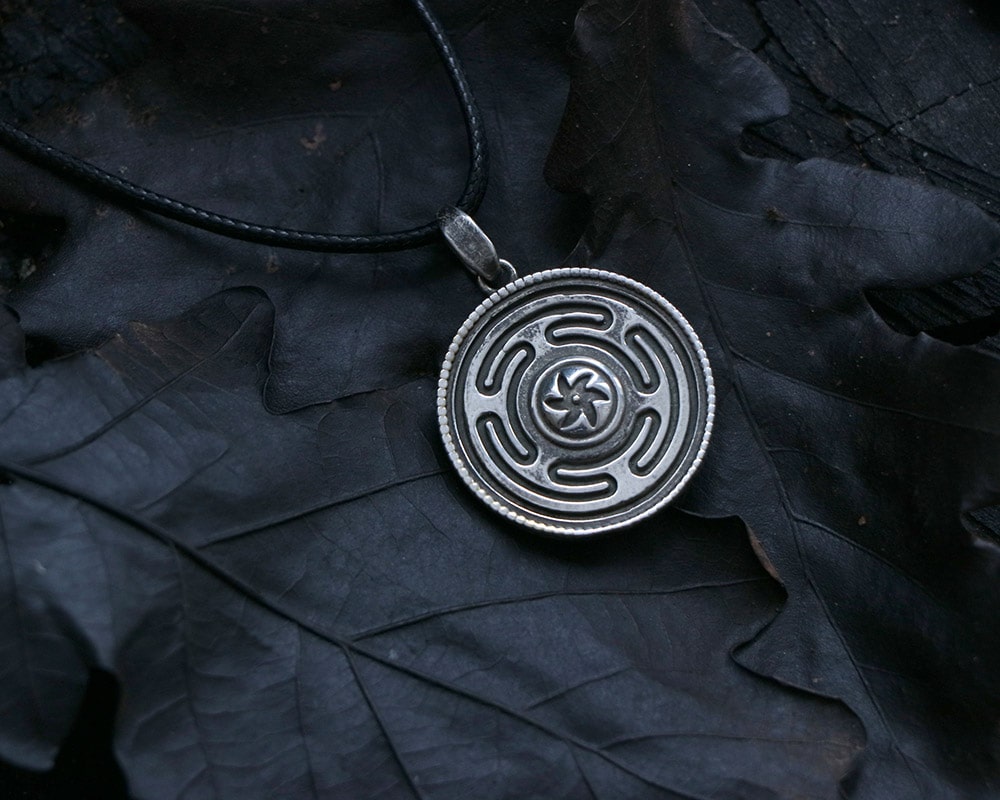 HECATE Wheel Necklace - Strophalos pendant
Material:
925 Sterling Silver
This moonlit silver pendant with the symbol of the Wheel of Hecate is perfect for working with the mysterious mistress of Roads and Magic.
Masterfully handmade by a jeweler, it is able to enhance any Pagan Hecatian ritual, invocation, or become a spectacular part of a sacrifice to the Triple Goddess, whose secrets only she herself can unlock to thirsty for mages with Hecate Key.
* Necklace length: 29.5" (75cm)
* Hecate key pendant size: diameter 0.8inch or (2.1 cm)
* Material: Silver plated Brass - 925 Sterling Silver - Bronze - German Silver
* Black cotton cord ( length of necklace can be adjusted with sliding knots)
Please be attentive to the information about international delivery which you can find 
there
I absolutely love this pendant, it has a beautiful old world quality that's perfect for Hecate! It has tarnished already, but that's life with silver, especially since I'm wearing it everyday. Either way I'm incredibly happy with this piece!
Nice and well made bracelet. Shipping and contact to seller was good as well. Thanks!