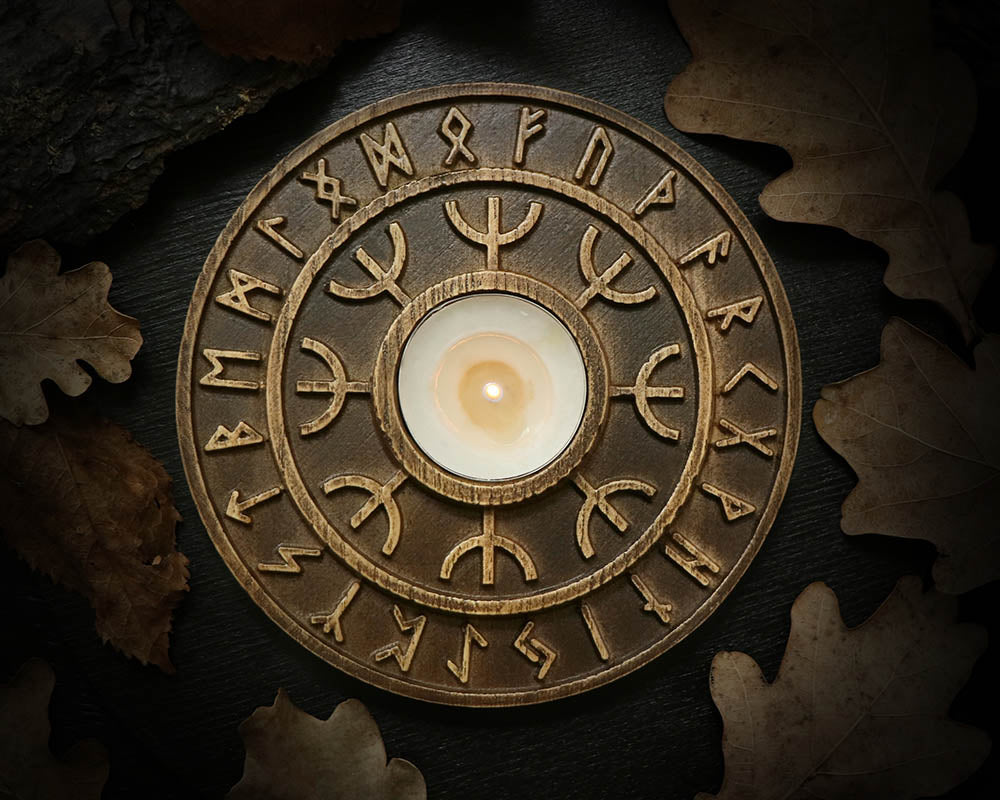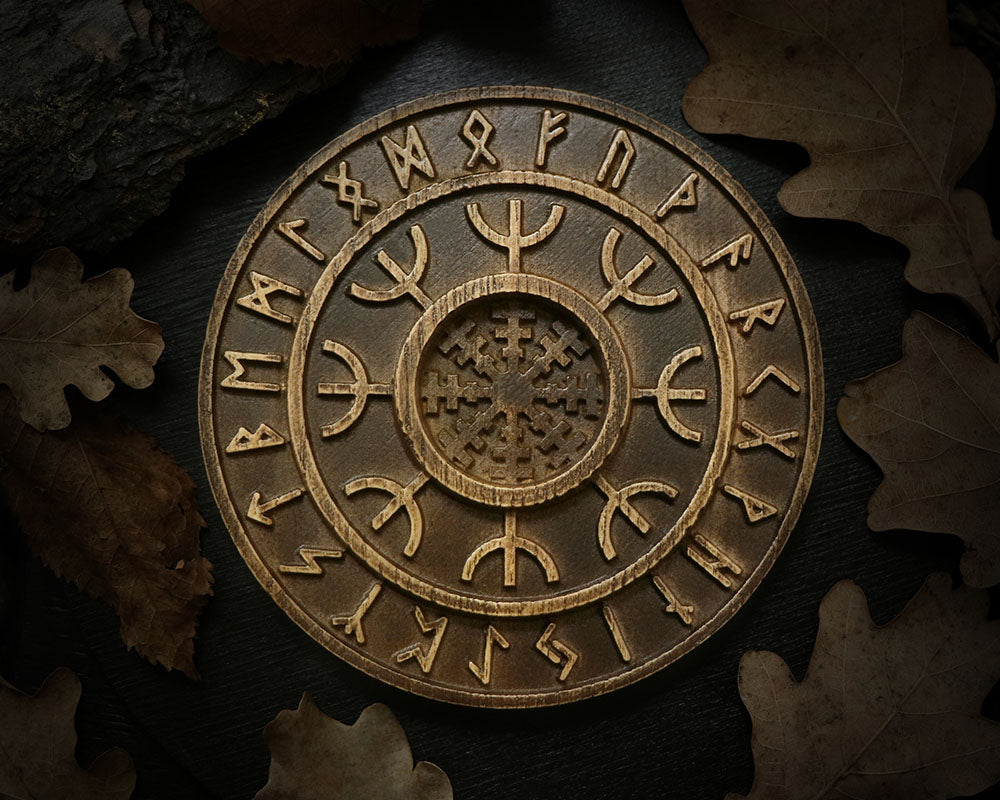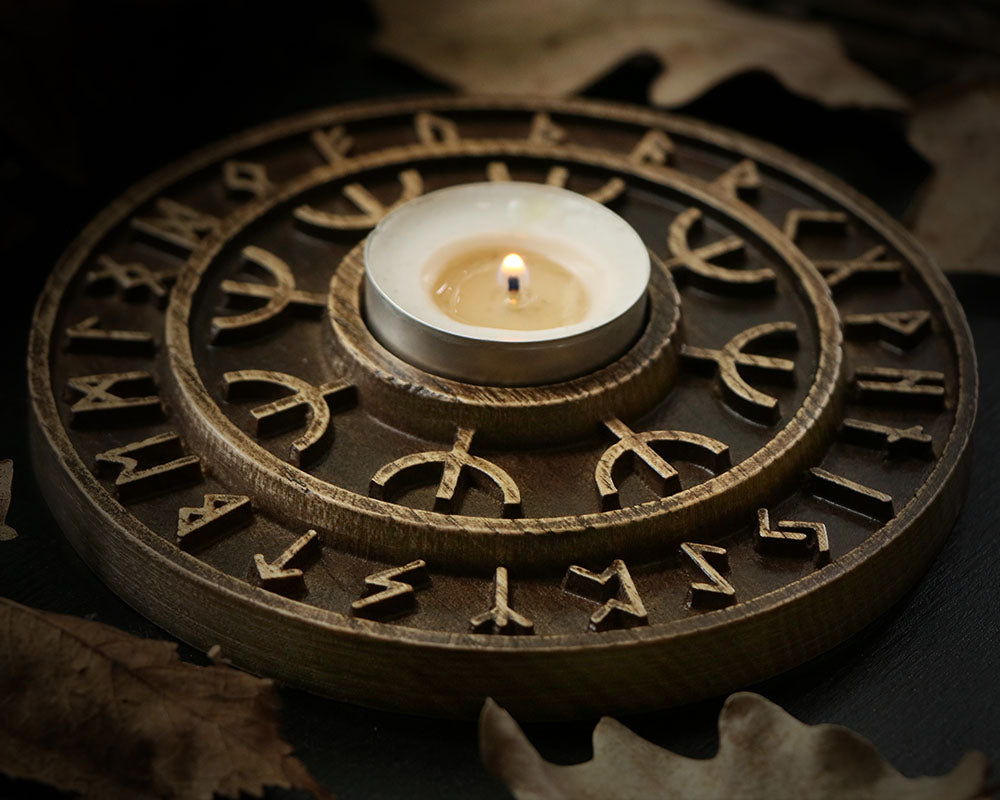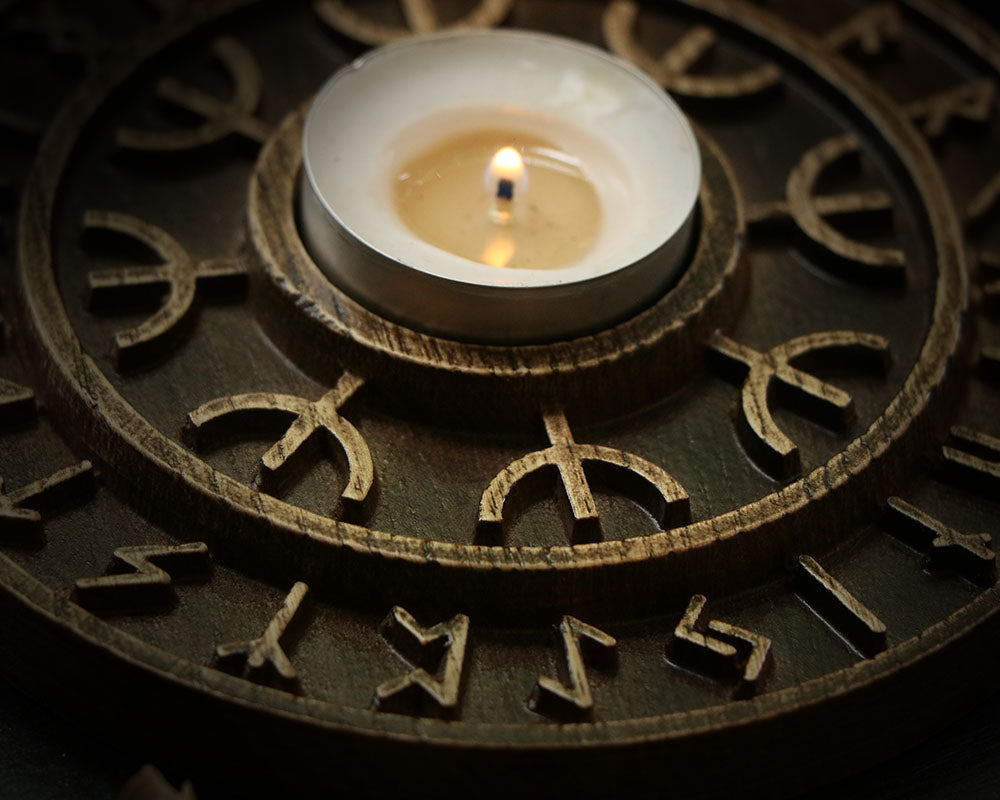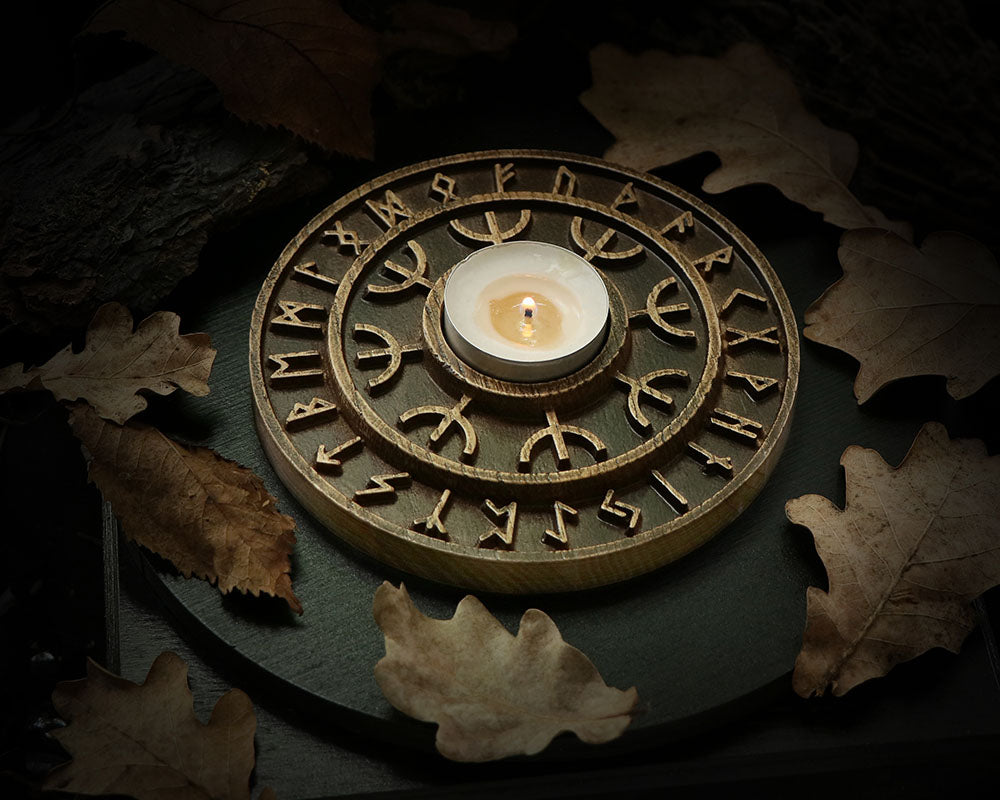 WOODEN Candle holder with Elder Futhark 24 runes made of ASH-TREE
This wooden candle holder, made of Ash-Tree and adorned with the ancient Elder Futhark 24 Runes, is designed to accommodate a standard size 4 cm tablet candle. The meticulously carved runes carry centuries of wisdom and mysticism, while the resilient Ash-Tree wood embodies enduring beauty. Whether used for adorning an altar or as a captivating home decor piece, this versatile candle holder adds a touch of enchantment to any setting. Simply place the tablet candle on the holder, light it, and let the mesmerizing combination of the flickering flame and runic symbols create an atmosphere of reverence and spiritual connection, whether in sacred rituals or everyday moments of tranquility.

* Diameter of candle holder is: 5.5inch or ( 14 cm )
* Height: 0.6 inch or ( 1.6 cm )
* Material: Wood, varnished Ash-Tree

*** DO NOT LEAVE BURNING CANDLE UNATTENDED ***

*This product is created to order: from date of purchasing to shipping it takes 3-5 days.
*Each woodcarving product is unique, and will be a little bit different from the one you see on the photo

-Worldwide shipping by standard airmail (with tracking), from Ukraine, Europe.
-Photo color can vary because of the computer monitor you are using.


*** Please be attentive to the information about international delivery which you can find there 

Design and copyrights by Pagan-Workshop