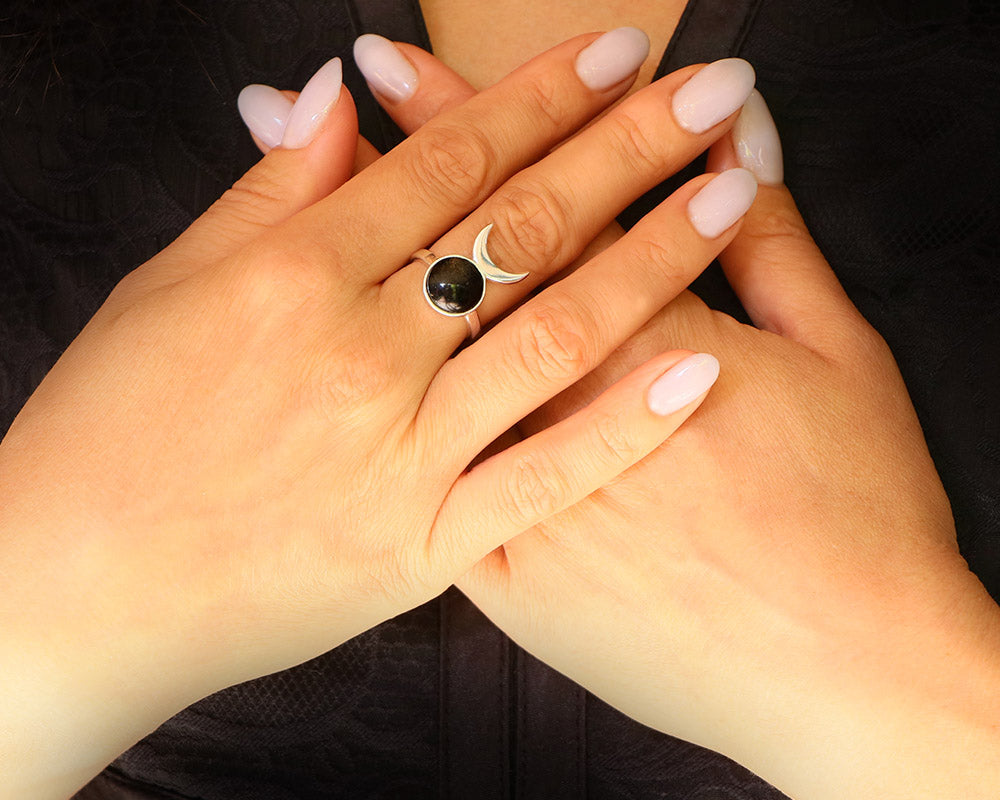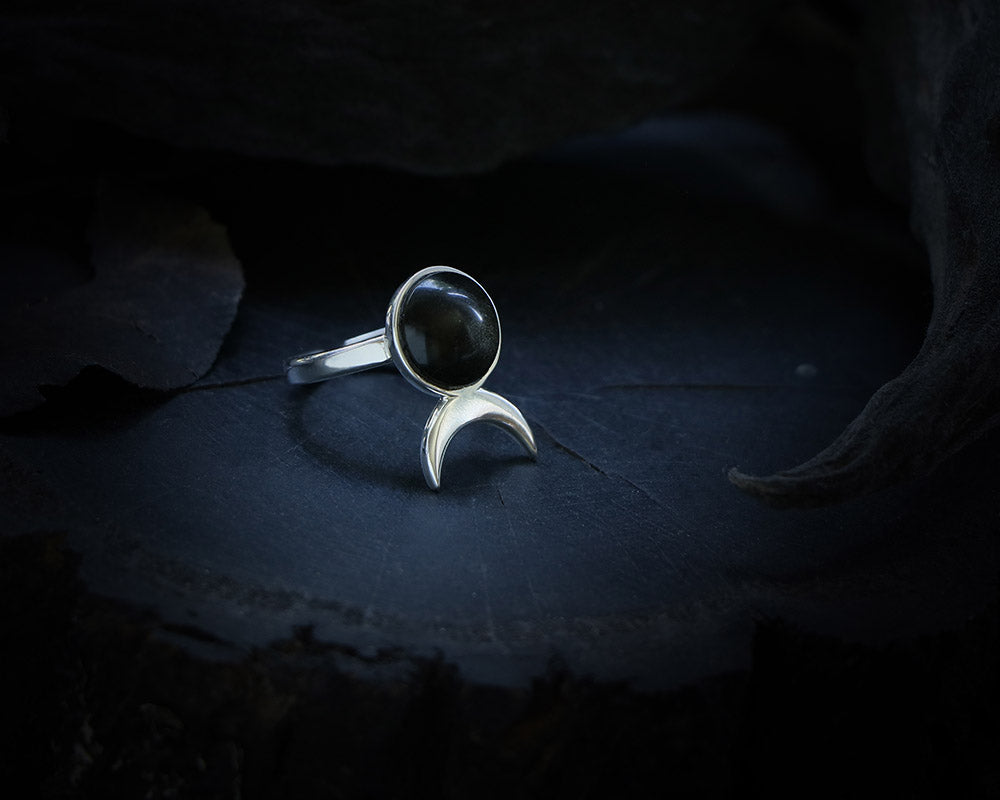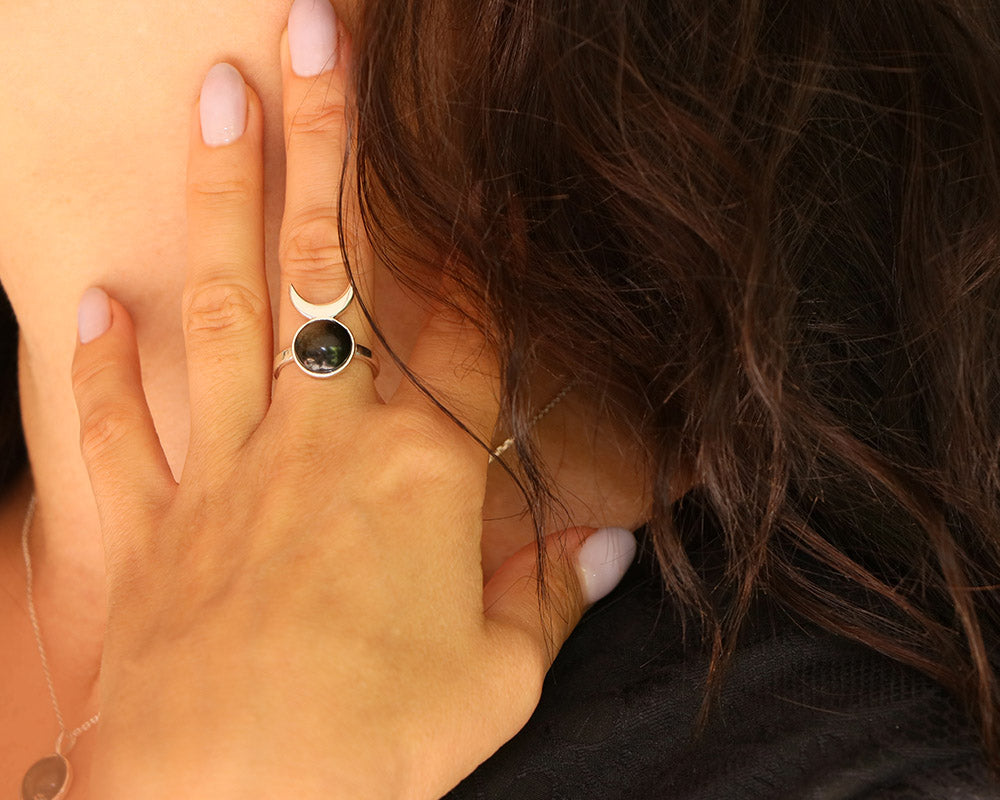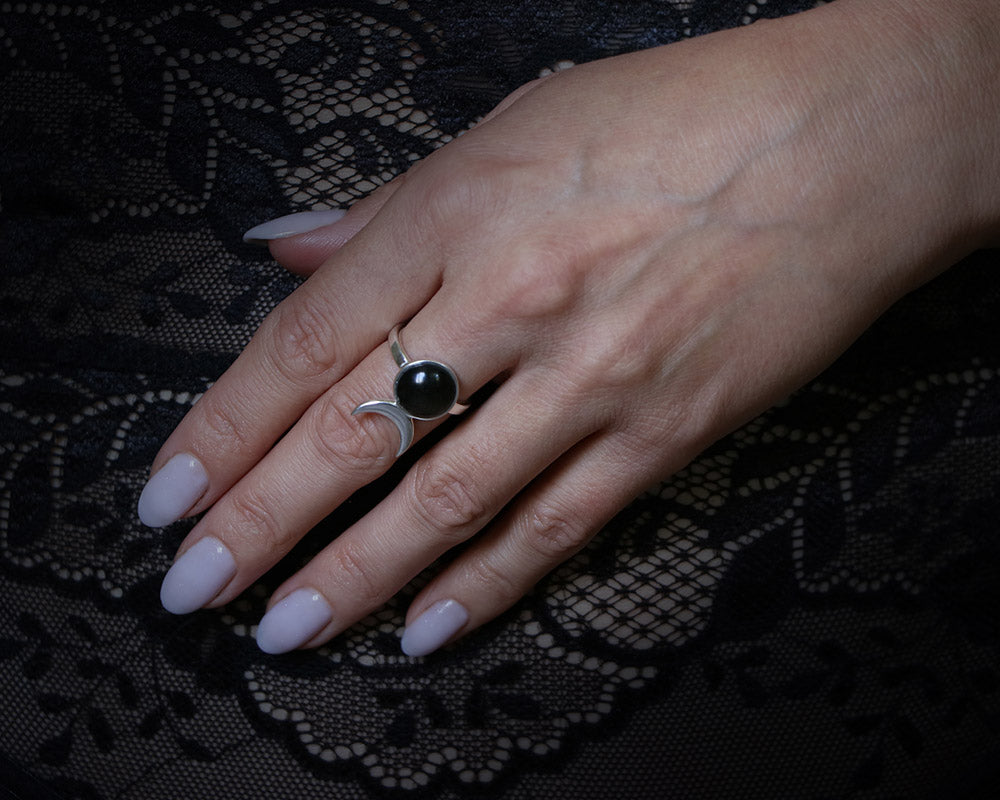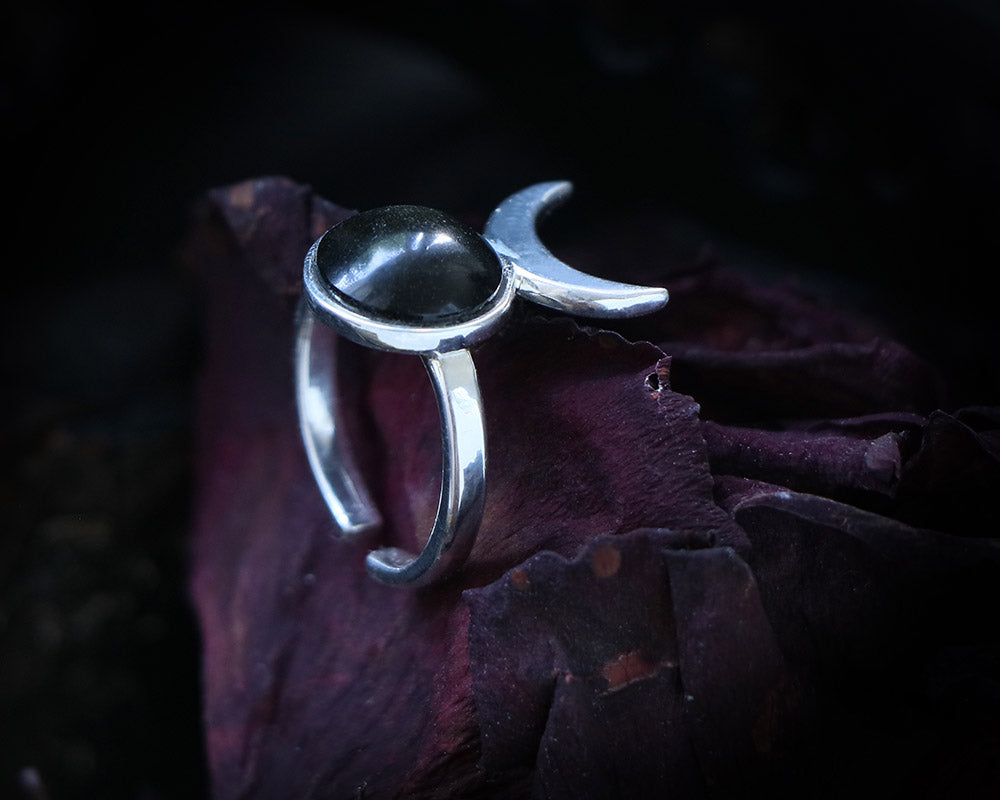 Adjustable Silver Ring with natural Black Obsidian
Material:
925 Sterling Silver
How many times have you tried to gift someone a charming silver ring, which seemed so perfect in its beauty, but so wrong in its size?
Well, we got you covered! Take a look at this adjustable and comfortable Witch Moon ring, handmade with care from sterling silver and black as night natural obsidian!
It will be a great amulet or a talisman for every powerful Mage, Witch or Witcher: shining as Crescent Moon, silver and black obsidian are natural protectors from negative energy or evil thoughts and deeds of other people. 
* Size: Fully adjustable
* Material: 925 Sterling Silver + Black Obsidian
Please be attentive to the information about international delivery which you can find 
there