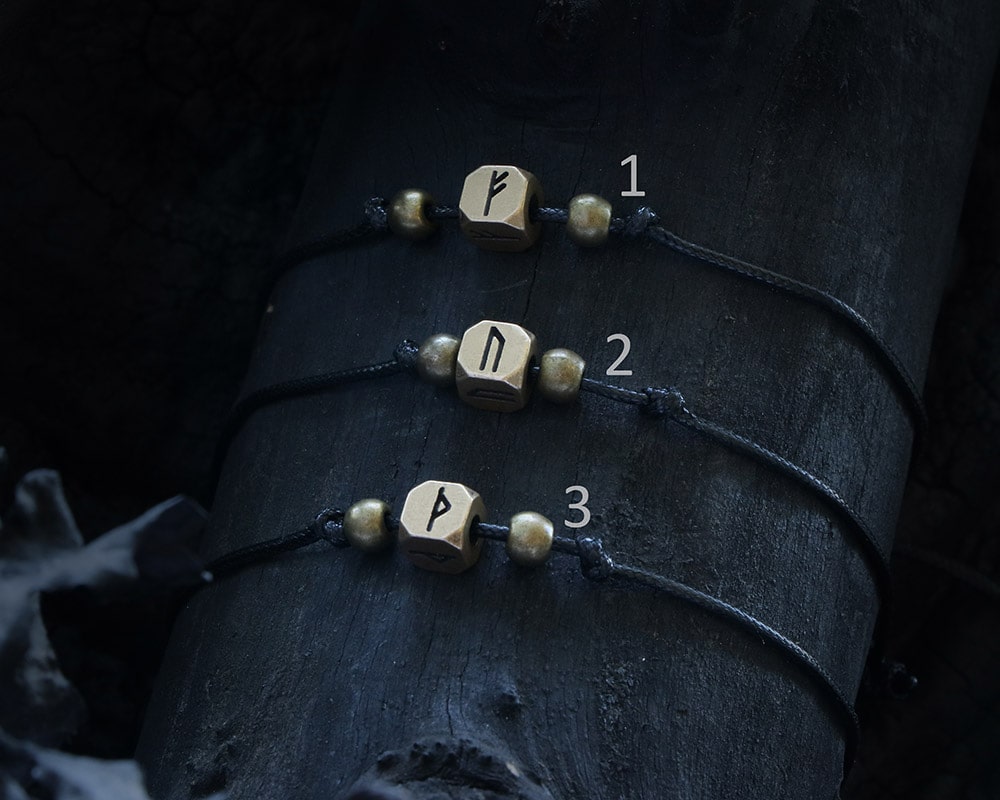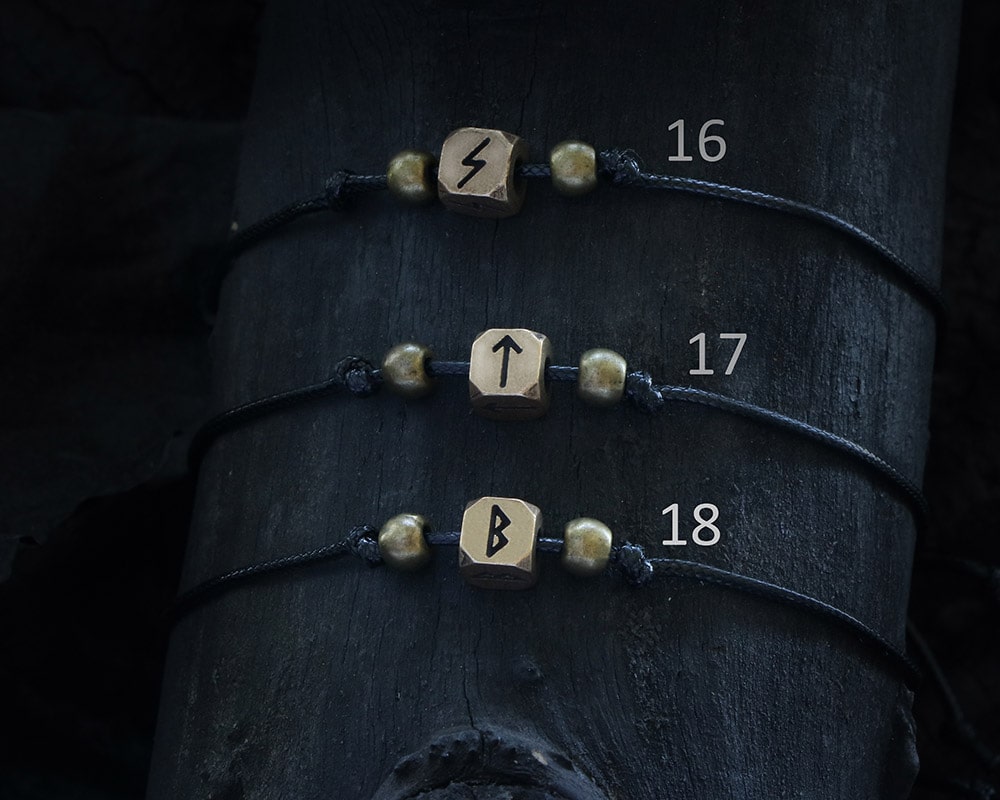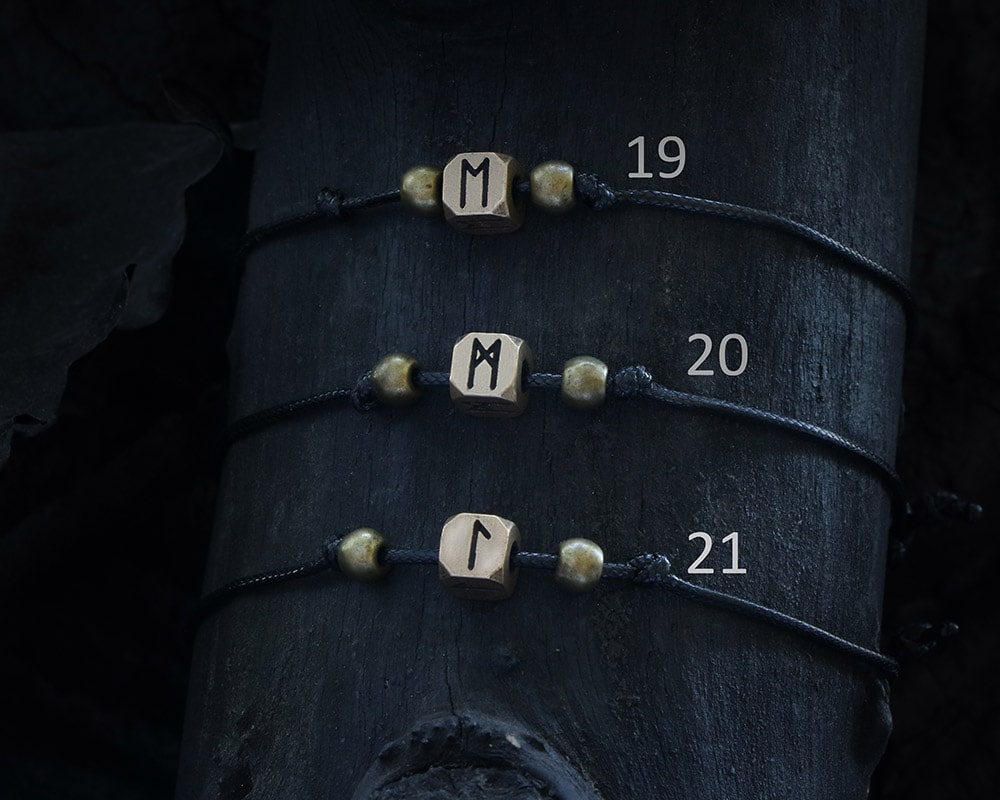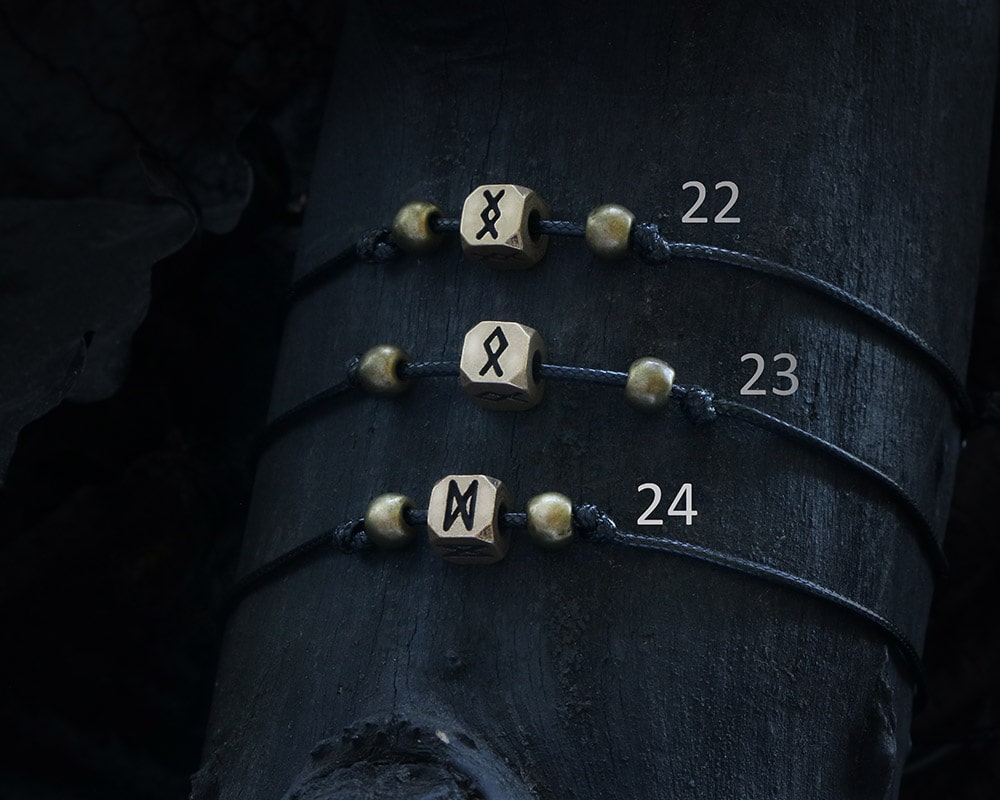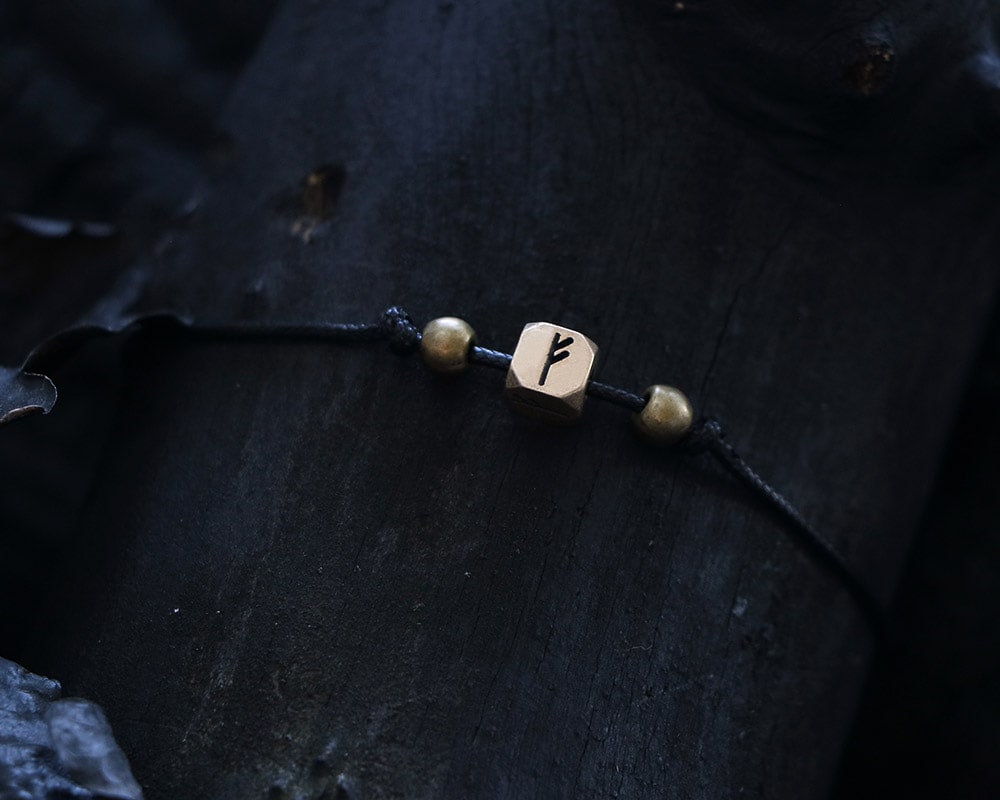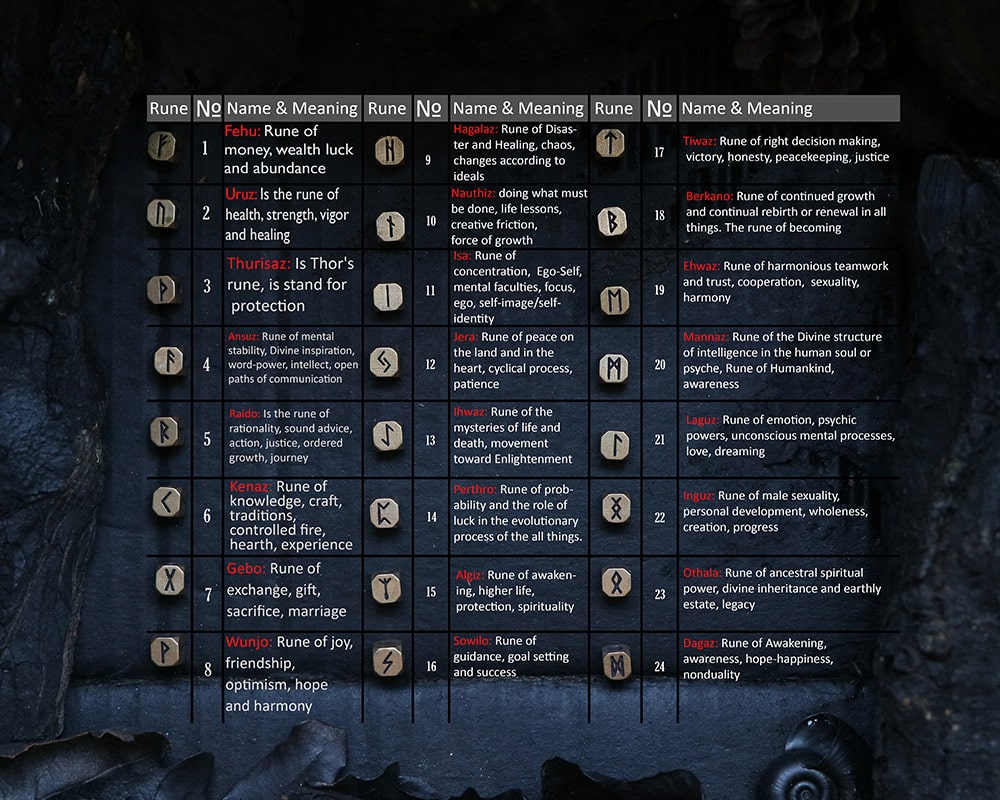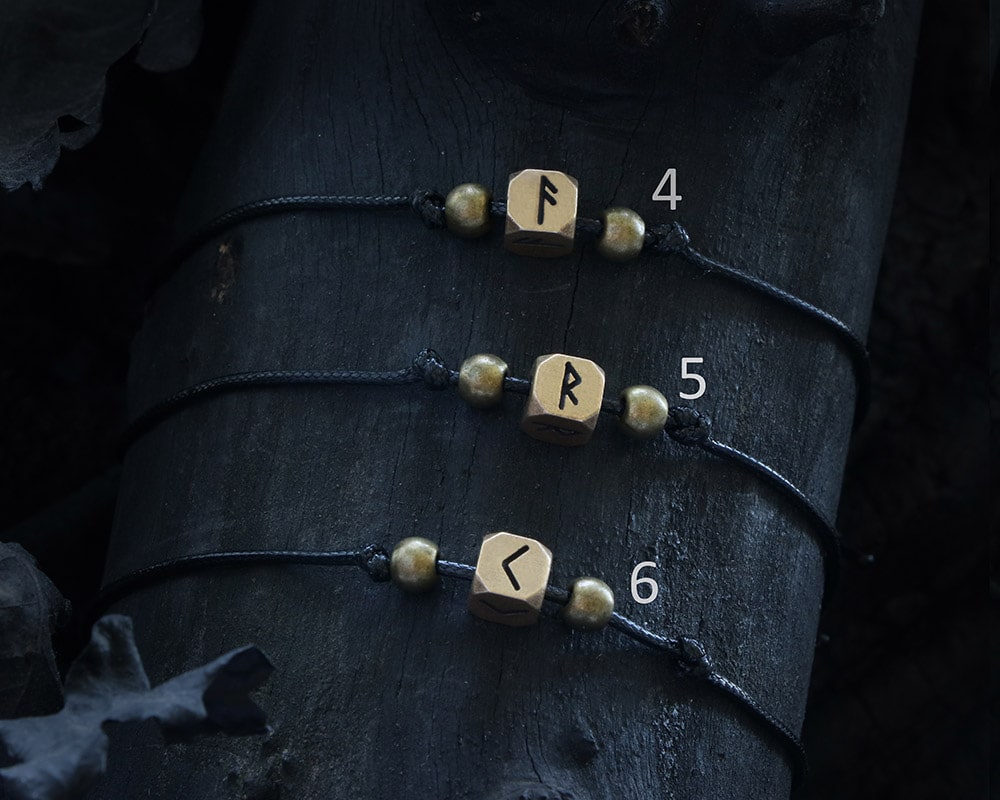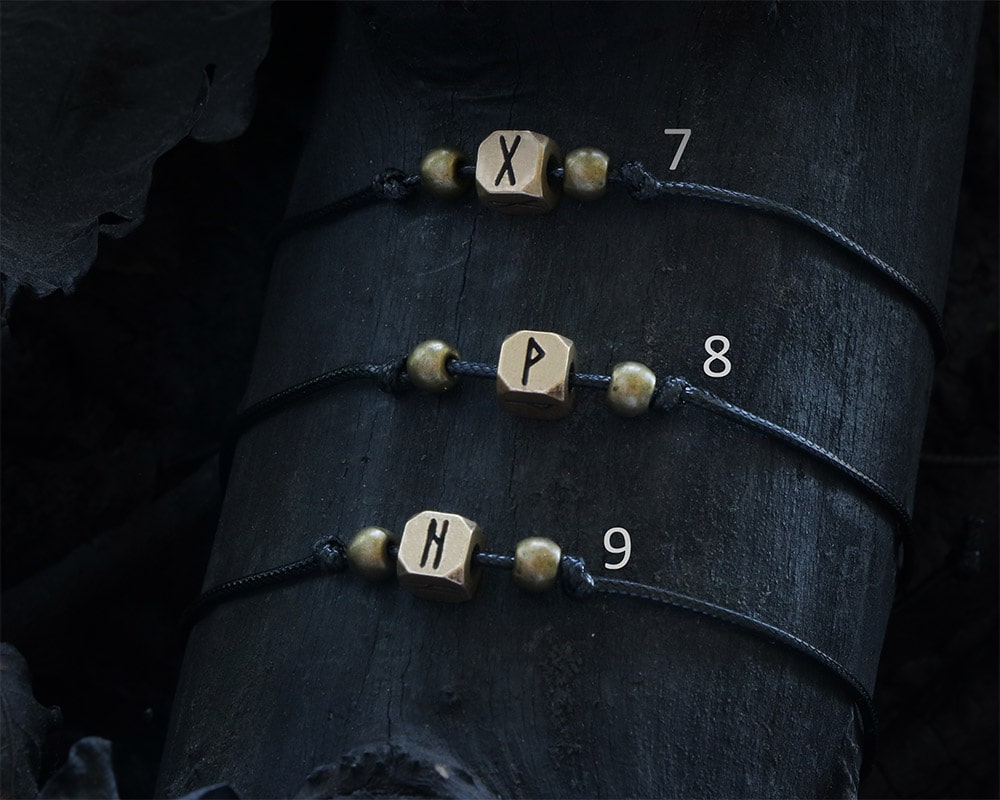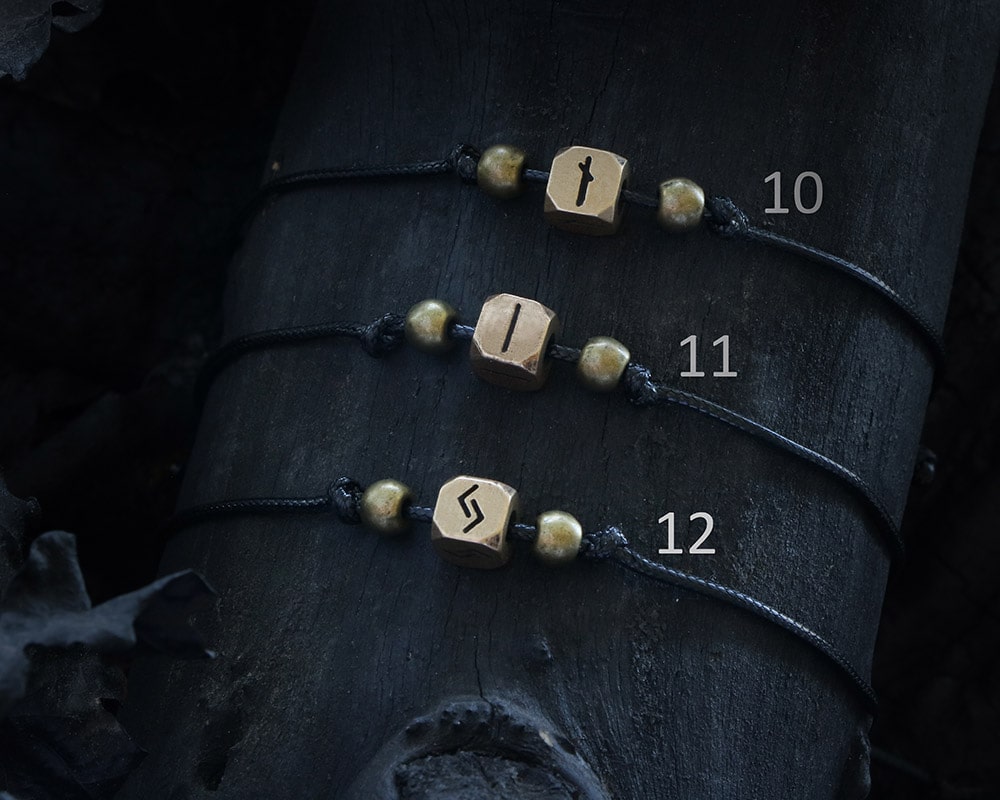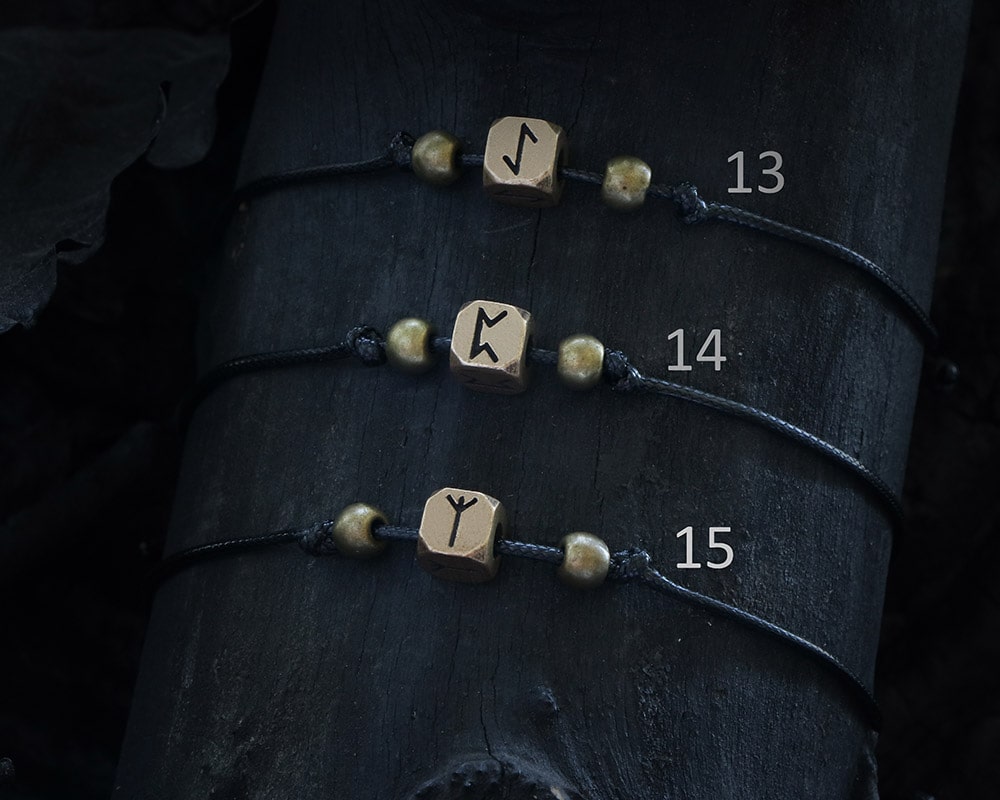 24 RUNE BRACELETS
Choose your Rune bracelet:
1. Fehu
* Cotton cord max length: 12.2" or (31cm)
* Size of Rune bead: ( diameter 0.3 inch ), ( 0,8 cm )
* Material: Bronze.
* Black cotton cord ( length of bracelet can be adjusted with sliding knots)
************************************************************
Short description of a rune meaning:
1. Fehu: Rune of money, wealth luck and abundance.
2. Uruz: Is the rune of health, strength, vigor and healing.
3. Thurisaz: Is Thor's rune, is stand for protection.
4. Ansuz: Rune of mental stability, Divine inspiration, word-power, intellect, open paths of communication.
5. Raido: Is the rune of rationality, sound advice, action, justice, ordered growth, journey.
6. Kenaz: Rune of knowledge, craft, traditions, controlled fire, hearth, experience.
7. Gebo: Rune of exchange, gift, sacrifice, marriage.
8. Wunjo: Rune of joy, friendship, optimism, hope and harmony.
9. Hagalaz: Rune of Disaster and Healing, chaos, changes according to ideals.
10. Nauthiz: doing what must be done, life lessons, creative friction, force of growth.
11. Isa: Rune of concentration, Ego-Self, mental faculties, focus, ego, self-image/self-identity.
12. Jera: Rune of peace on the land and in the heart, cyclical process, patience.
13. Ihwaz: Rune of the mysteries of life and death, movement toward Enlightenment.
14. Perthro: Rune of probability and the role of luck in the evolutionary process of the all things.
15. Algiz: Rune of awakening, higher life, protection, spirituality.
16. Sowilo: Rune of guidance, goal setting and success.
17. Tiwaz: Rune of right decision making, victory, honesty, peacekeeping, justice.
18. Berkano: Rune of continued growth and continual rebirth or renewal in all things. The rune of becoming.
19. Ehwaz: Rune of harmonious teamwork and trust, cooperation, sexuality, harmony.
20. Mannaz: Rune of the Divine structure of intelligence in the human soul or psyche, Rune of Humankind, awareness.
21. Laguz: Rune of emotion, psychic powers, unconscious mental processes, love, dreaming.
22. Inguz: Rune of male sexuality, personal development, wholeness, creation, progress.
23. Othala: Rune of ancestral spiritual power, divine inheritance and earthly estate, legacy.
24. Dagaz: Rune of Awakening, awareness, hope-happiness, nonduality.
Please be attentive to the information about international delivery which you can find
there
Great little bracelet, very high quality.
Great bracelet! Will definitely buy more.
Such awesome craftsmanship and quality, love these bracelets!! Thank you!!!